How to build your first freelance marketing strategy
There are so many options when it comes to marketing your freelance business, it can be hard to know where to start. So we spoke with some freelancing pros to get their tips on building a successful marketing strategy.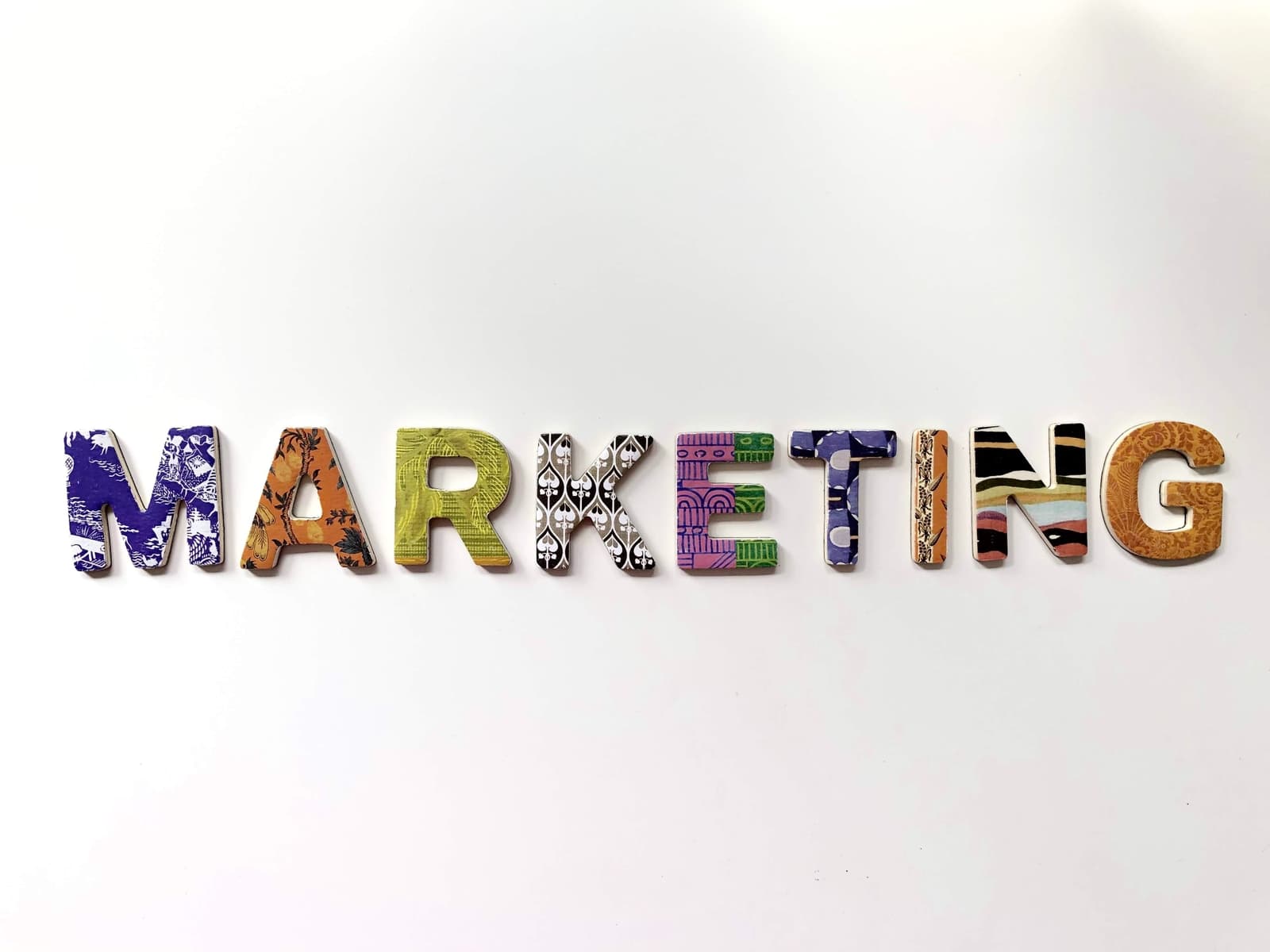 Marketing your freelance business can be both exciting and intimidating, especially during your first few years. 
The pressure is on to promote your business and find your first customers, and if you haven't worked in marketing before, it's easy to become overwhelmed learning about all of the different channels and tools available to you. 
We spoke with a few seasoned freelancers and small business owners who have been marketing their businesses for years. They've shared with us the best tips they discovered along the way. 
What's in this article?
Learn what to do before you start building your marketing strategy

Review marketing tips from successful freelancers

Get an overview of the most popular marketing methods for freelancers

Learn what metrics to use to monitor your success
Resources to help you get started 
Before you can start trying out the different tools and channels available to promote your business, there are a few crucial steps you need to take to lay the foundations. 
Defining your unique selling point
To properly market your business, you must have a deep understanding of who your target audience is, what their needs are, and what makes your business stand out from your competitors. This information is known as a unique selling point, or USP. Your USP will become the core of your marketing strategy, and provide crucial guidance on which channels to choose and where to spend your energy while marketing. 
Related Article: How to develop a standout USP
Creating a "digital home" for your business
You will need to create a "digital home" where you can send any leads you draw in. This may be something as simple as a social media profile, or you can build a digital portfolio or website. Try these resources for more guidance: 
Related Article: How to make an awesome freelancer website 
‍Related Article: How to make a freelance portfolio
You don't have to wait until your digital home is perfect before you can get started marketing your business. For now, focus on getting something set up that you're happy with, knowing that you can continue to improve and refine it as time goes on
7 tips for building your first marketing strategy
Later in this article, we'll break down the different marketing tactics you can use to promote your business. But first, there are seven important tips you should keep in mind before you dive in. 
1. Be flexible with your formatting 
There is no singular template you should use to build your marketing strategy. While it's probably a good idea to have something in writing, you can make it as formal or as informal as you like. 
Some freelancers may prefer a simple word document, with your USP at the top and your different marketing goals and activities written out below. You can consider using organisational tools like Trello or Notion to build your marketing plan—these drag-and-drop platforms make it easy to adjust your strategy as you go. 
Ultimately, this is your document to use as you like, so choose a format that is flexible and works best for you. 
2. Choose one or two channels to start
Your marketing strategy should have a few different methods for finding new leads, but you still need time to run your business! It's better to do one or two marketing channels well, rather than spread yourself thin across too many. 
"Try a few things when you are starting, but once you find a marketing strategy or channel that works, double down and focus on that as much as possible," advises Sam James, owner and founder of Kenko Tea.  "Mastering one marketing channel such as social media or SEO is better than being mediocre at all of them."
3. Go where your customers are
If you went through the process of creating your USP, you should have a good understanding of who your customers are—and you should be able to deduce from this where they are most likely to congregate online. 
As you decide which marketing tactics to use, think about which social media platforms, digital publications, and content formats are going to resonate with your target audience. You'll have much more success with your strategy if you focus on those channels. 
4. Concentrate on the channels you enjoy most
It's easy to put your marketing on the back burner, especially if you find it boring or difficult. In addition to going where your customers are, stick to the marketing methods you find most enjoyable, and keeping your pipeline full will be a lot easier. 
"Being consistent is important, so you need to find things that you'll be able to keep doing without spreading yourself too thin or feeling overwhelmed - especially when you're working on your own," says digital marketing freelancer Kat Hounsell, founder of Small Goes Big. "Understand where your target market is and how you can help them and then look for the tactics you can stick with—although this doesn't mean you shouldn't push yourself outside of your comfort zone."
5. Don't worry if you want to change things up
Over time, you'll discover which marketing tactics are best for your business. But for the first year or so, allow yourself to experiment and try different channels and methods. If one style of marketing isn't working after a few months, or you find yourself dreading it, switch things up and try something new. 
"Your first marketing strategy won't be your marketing strategy in a year's time, so don't wait for it to be perfect before you start executing. Your business will change so much over the first year. This is just to get you started. You can update it as you go," advises Gemma McKenzie, copywriter and owner of All She Wrote. 
6. Dedicate time in your schedule to focus solely on marketing
For the first year of your freelance career, you likely will need to dedicate a significant amount of your time to marketing. Over time, as you gain more customers and clients, you can ease off a bit—but be prepared to spend at least a few hours a week marketing your business at the start. 
"I try to block off at least 3 hours per week for my internal marketing efforts," says freelance copywriter and digital content creator Dee Higton. "If I review my monthly analytics (social, website traffic, conversions, etc.) and notice I'm plateauing, I'll increase that amount. Quality marketing takes time and commitment."
7. Set goals for your marketing strategy
As you continue to market your business, you need to find ways to measure whether your efforts are successful or not. To do this, you need to start with some goals for your marketing plan. 
Because you'll be doing a lot of experimenting with different marketing tactics at the start, it's best to set goals for no more than six to twelve months in the future. 
Your goals can centre on things like how many leads you'd like to have, how much time you'd like to spend marketing, how many blogs you'd like to write, how many new followers you want on social media, how many email subscribers you hope to get—it really depends on what you want for your business and what tactics you plan to use. 
Keep these goals somewhere you can easily access them; later in this article, we'll show you what metrics to watch to make sure you're making progress.  
Top marketing channels for freelancers
If you've got your marketing home base set up and you feel confident you have a solid USP, the only thing left to do is choose which marketing tactics you want to start with, and start measuring your efforts. 
Below, we've given an overview of some of the most popular channels for marketing a freelance business. We have also provided additional resources if you decide you want to dive deeper into any given channel. 
Social Media Marketing
Social media channels like Facebook, Twitter, LinkedIn, or Instagram make it easy to showcase your knowledge and skills, attract new customers, and build out your referral network. 
You don't need to spend money to start using social media to market your business. While you may eventually choose to purchase ads later on, you can easily begin building your audience on social media without spending a cent. 
How to get started
1. Research which platforms are most popular among your audience
2. Optimise your profiles on the platforms you choose 
3. Follow and engage with people in your industry/niche 
4. Frequently post useful, educational information to demonstrate your skills
Further Reading: 
Mastering LinkedIn as a freelancer (Part 1, Part 2, Part 3) 
7 Instagram marketing strategies for freelancers
Content Marketing
Content marketing involves creating online content (like blogs, infographics, videos, etc.) to promote your skills and bring in new customers. The content you create can be hosted on your website or portfolio, and repurposed across social media channels, in your email marketing, or anywhere else your audience might be looking.  
Carsten Schaefer, owner of UserTrust.io, says that content marketing has been the most valuable channel for growing his customer base. 
"The best thing to market our business so far was investing time into content marketing," he says. "It's a long game and takes some time to see results, but for anyone with a tight budget, there is no better strategy."
How to get started
1. Think about what kind of content your target audience would find most useful 
2. Look at other freelancer websites to see how they are using content 
3. Start writing, creating, and publishing content of your own, adjusting your topics as you get feedback 
Further Reading: 
SEO and content marketing strategies for freelancers
How to use case studies to market your business
Partnership Marketing
In Freelance Jungle's 2019 survey on Australian Freelancers, the number-one method respondents used to find clients was through referrals—either from former colleagues, existing clients, or family and friends.  
You can increase the number or referrals you get by partnering with other businesses and individuals who have the same or a similar audience to yours. This might mean offering discounts or referral codes to people in your network, teaming up with agencies, or partnering with influencers on social media.  
How to get started
1. Use social media and Google to find individuals you may want to start partnering with 
2. Attend networking events that attract individuals who you can collaborate with 
3. Start reaching out and building relationships with people who match your style and audience
Email Marketing
Email marketing allows you to build a loyal group of followers and promote your skills, knowledge, and services through regular mail outs. This strategy works particularly well for people who offer courses or educational services. 
Nikita Agarwal, of Milestone Localization, says she prefers email marketing because it allows her to have more control over the platform she uses to communicate with her audience. 
"The best thing I've done to market my business is to set up email marketing starting our first month," she explains. "Social media channels have algorithms that keep changing, and if you rely on them too much your leads funnel can dry up or your strategy becomes too expensive overnight. Email lists are your own. They are reliable, consistent, and cost-effective." 
How to get started
1.Choose an email marketing platform (like ConvertKit, MailChimp, or ActiveCampaign) 
2. Subscribe to other freelancers or business owners who are targeting a similar audience for inspiration
3. Begin crafting email content and using assets/giveaways to grow your audience 
Launching your strategy and monitoring for success
Once you've decided which channels you want to try, the next step is to start marketing! While you are in the experimentation stage, it's important to make sure you are tracking your progress so you can adjust your strategy accordingly. 
The metrics you monitor will largely depend on which channels you are using. But no matter what tactics you choose, make sure you keep track of where your leads come from—it's always a good idea to ask any lead where they first heard of you, so you know which channels are actually delivering. 
In addition to the origins of your leads, you may also want to keep an eye on these metrics: 
Social media engagement 
If you are using social media platforms in your marketing strategy, then you should be keeping an eye on the different engagement metrics your posts get. These vary from channel to channel, but in general, here are the figures to watch: 
Views/Reach: Tells you how many different people saw your post in their feed. 
Likes/Comments: Tells you how engaged and interested people were when they came across your post. 
Click-through rates: If your posts include clickable content, like a link to your website, this will tell you how many people who saw your post took action. 
Watch time: Posts on channels like YouTube and TikTok will show you how long people watched your video content. This can tell you what your audience's attention span is, or what parts of your video may have caused people to scroll away. 
Using these metrics, you will eventually see patterns in the types of posts that resonate most with your audience—the more of these types posts you can make, the more success your social media efforts will yield. 
Website metrics
If you're using a website or digital portfolio as the digital home for your business, then it's a good idea to set up Google Analytics so you can keep an eye on how people are behaving on your site. (Here's a guide to setting up Google Analytics.) 
There is a lot you can learn in Google Analytics, so check on it regularly and explore different parts of the platform. While you do that, here are some of the more important stats to monitor: 
Page visits/Sessions: Tells you how many people viewed a specific page on your website. You can see which of your pages are most/least popular. 
Time on page: Shows you how long people are spending on any given page. If they are only spending a few seconds, that's an indication that there's something not working on that page. 
Entrances: This shows you which pages are responsible for pulling in brand new visitors to your website. 
Exit pages: Find out which pages people are on before they leave your website. This indicates what pages may be driving people away. 
Traffic sources: This metric tells you how your audience is finding you, whether they are typing in the URL for your site directly (direct traffic), finding you through search engines like Google (organic traffic), or through another website or social media page (referral traffic). This can tell you which of your other marketing strategies is doing the most work to bring people to your site. 
Goal tracking: You can set up unique goals in Google Analytics. For example, you could track what order of pages people visit, or what actions people take on specific pages (like filling out a form). 
All of this information will help you know what types of fresh content to add to your website, or what pages you rewrite and reoptimise to help them perform better. 
For more tips on getting the most out of your website traffic, check out our article about SEO strategies for freelancers. 
Email marketing metrics
There are many different email marketing platforms you can choose from, and all of them will have slightly different methods of showing you metrics. But most will include these important stats: 
Subscriber counts: Keep an eye on how many subscribers you have and what forms/pages they are using to subscribe to your email list.
Open rates: This shows you how many of your total subscribers opened any given email. This can tell you which of your email subject lines are most compelling. 
Click-through rates: Your email campaigns will include links to your own website content and products. This metric shows you how often those links are clicked. 
Unsubscribes: It's natural that people will occasionally unsubscribe from your email list. But keep an eye out for any spikes of unsubscribes that occur after a specific email—this suggests that email was turning away your audience. 
Marketing can be a time-consuming part of running a freelance business, but having a strategy in place will make it much easier to manage and bring you more success. Over time, you will start to feel more comfortable using certain channels, and you'll see more leads come in as your business grows. 
Join newsletter
600) ? true : false" >
ABOUT ROUNDED
Invoicing and accounting software for sole traders. Get paid faster and relax at tax time.