SEO strategies freelancers can use to bring in new business
Your visibility on search engines like Google can make it much easier to bring in new leads, but its hard to outrank your competitors. In this Freelance Legends episode, we speak with SEO expert Liam Carnahan about the strategies sole traders can use to bring in more organic traffic.
Article contents
−
+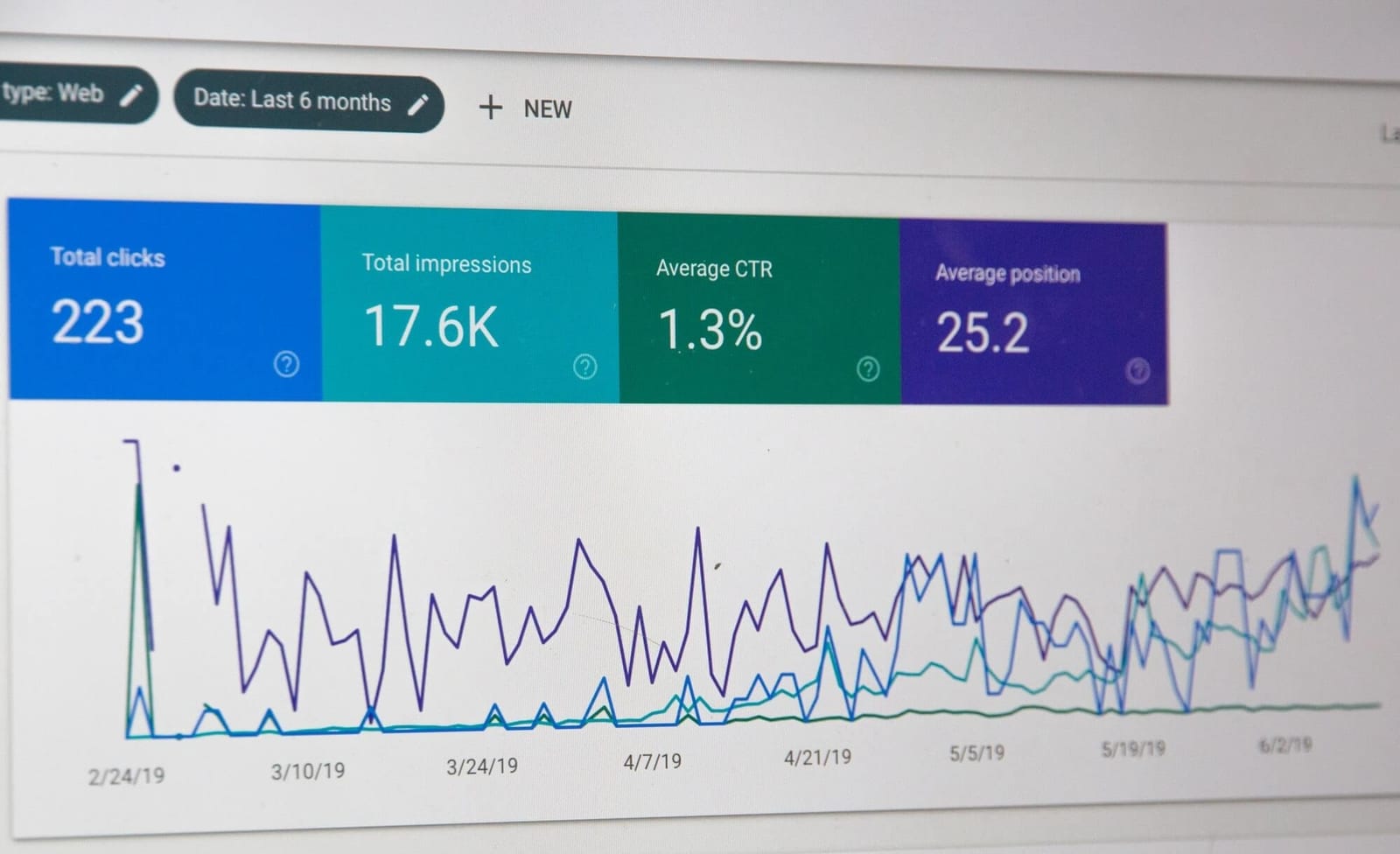 If you've been working on marketing your own freelance business, you've probably heard of SEO, or search engine optimisation. From the outside, SEO can seem complicated and perhaps a little intimidating for freelancers trying to grow their business.
However, if you can understand the basics of SEO and how it works, you can use it to bring more organic traffic to your business. This in turn can become a steady stream of new leads.
To help demystify search engine optimisation for freelancers, we sat down with Liam Carnahan, a freelancer and founder of Inkwell Content Services.
Liam has worked in content marketing and SEO for 12 years, working with some big-name brands here in Australia, like Thrifty Car Hire, QBE, and Michael Page. He offers resources and training for individuals and businesses who want to improve their search visibility.
Liam works with Rounded, helping us create SEO-driven content for our audience. We thought he'd be the perfect person to explain what freelancers can start doing to improve their SEO.
What is SEO?
Our first question for Liam was the obvious one: What is search engine optimisation, and why does it matter?
To understand what SEO is, you first have to understand why search engines are so important. According to BrightEdge, 68% of all online experiences begin with a search engine. Think about how often you log onto the internet and use Google or another search engine to find what you're looking for.
We know that people pay close attention to the first page of Google, but it's less common for people to look beyond the first page (which features about 10 results). So if you are able to appear on the first page for a search term (what we often call keywords or key phrases) that relates to your business, then you're far more likely to have people click on a Google link that leads them to your website
Getting to the first page of Google is no easy feat—which is where SEO comes in. In Liam's words:
"Search engine optimisation involves all of the tactics people use to appear on the first page of any given search engine."  
While Google is the search engine most people focus on, it's important to remember that "search" applies to any website or app that has a search function. You can perform SEO to appear higher up in searches on YouTube, Amazon, Instagram, or any other digital platform you can think of that allows its users to search.
Why is SEO useful for freelancers and sole traders?
It may seem like SEO is something only big businesses can take advantage of, but Liam says that's not the case. The rules of the game are the same for businesses of all sizes when it comes to SEO—and there are plenty of things you can do to improve your search rankings, even if you're just a small operation.
Liam explains that the most important element of SEO is content creation. In order to understand what your business is about, search engines like Google need you to provide context. The context comes in the text, videos, and imagery you host on your website.
If you create high-quality content and place it on your website, Google will eventually learn what it is you do. If you optimise this content for search, Google and other search engines will start to show the content you create to people who are using the platform to answer a specific question or find a solution.
In other words, SEO can help present your business to people who are already looking for a solution that involves your profession. Other forms of marketing, like Facebook ads, are disruptive—they appear in people's feeds whether or not those people are looking for a solution or product. Not to mention, placing these ads can be quite expensive, whereas creating content is free (if you do it yourself) or affordable (if you hire some freelance help of your own).  
But with SEO, people are already on Google, hunting around for an answer to a question or a solution to a problem. Once you figure out what it is they're looking for, and how you can answer their questions or solve their problems with the content on your site, you are well on your way to building a successful SEO strategy.
Where should freelancers start with SEO?
Liam says the best way to start is by putting yourself in your customers' shoes. To reach them with SEO, you first need to understand what they might be searching on Google and elsewhere, and more specifically, what types of questions and keywords they might search to eventually find your business.
You can start off by making a quick list of words and phrases you think your customers might be searching, but you'll need to check your own instincts against the data out there.
Fortunately, Liam says there are tools freelancers can use to find out how often a certain word or phrase is searched on Google. While some of these tools can be expensive, Liam recommends using Ubersuggest if you want a free option.
In the clip below, Liam walks us through how to use Ubersuggest to find keywords and phrases for your business.
The most important SEO factors for freelancers
Once you've made a list of keywords you think will be valuable to your business, the next step is to use that data to create content pieces that will improve your search rankings.
Take a look at what content pieces from other websites are currently ranking on the first page for the keywords you want to target. Take notes on what these content pieces offer. What subjects do they cover within the larger topic? Do they offer imagery or graphics or video? Do they provide resources to the readers?
Your job is to then create a piece of content that is equally valuable to your audience—and you want to find a few ways to offer something valuable that others don't.
For example, let's say you run a photography business and want to tackle the keyword "How to take a good selfie." You notice that none of the top articles on that subject give examples of what filters to use. If you can create a piece of content that covers that subject (along with all of the other important factors of taking a good selfie), you will have a higher chance of outranking the other posts out there.    
Fortunately, Ubersuggest and other keyword tools will give you links to the top-ranking content pieces, so you can analyse them and make a plan.
In the webinar, we asked Liam to identify the most important elements of SEO. He has a full article on the most important elements of SEO on his blog, and recommends you check out this free checklist he created to help people optimise their own content for search.
But in the meantime, here are the most important elements Liam outlined for us during the webinar.
Focus on high-quality content
Google has been very transparent about this fact: High-quality content is what succeeds when it comes to search. This means your content needs to be written in an organised, straightforward, and easy-to-understand way. This doesn't mean you need to eliminate any creativity, but you want to make sure your content is direct and accessible to a large audience. Avoid "keyword stuffing"—cramming keywords into your content to the point where it's obvious to the reader. Instead, work your keywords in where they fit, and if you can't make them fit perfectly without sacrificing quality, then leave them out.
Create content that is completely unique
To win at SEO, you need to create content that is completely unique. While you can use others' content as inspiration, cutting-and-pasting content from others will work against you (and could even end up with a penalty from Google, making it harder to use SEO to your advantage.
You also, unfortunately, can't copy your own content from one website to another. In these cases, Google will ignore the second version of what you post, and only rank the first instance of it.
Focus on value
With SEO content, you want to provide your audience with useful, valuable information. While it's important to have calls-to-action in your content, such as pointing people to your services pages or encouraging them to contact you, you don't want to come across as too salesy with your SEO content. Instead, try to provide your audience with something useful. For this reason, how-to content or articles that provide resources and advice perform well with SEO.
Long-form content works best
When it comes to the type of content you should create, Liam says long-form content usually works best. Blog articles that are 1,500 words or more perform better, because Google has more context to understand what the article is about and rank it appropriately. However, this doesn't mean you need to put 1,500 words on your homepage for example—you never want to sacrifice your website's user experience just to satisfy search engines. Instead, look to publish long-form pieces of content on a blog section of your website. You can still work keywords and phrases into pages with less text as needed, as Google will use that information to understand your website and business overall.
Create content diversity
One of the best ways to outrank your competitors is through content diversity—including different types of content on your site. Imagery, graphics, .gifs, videos, audio clips, and even things like quizzes can all help you impress Google and gain more search visibility. You can also integrate these other types of content into your long-form blogs for extra impact.
Make your content look good
Google wants your content to be user-friendly, which means it needs to look good on the page. Use sub-headers (like we are using in this section of the article) to break up the content and make it easier to navigate. You can also use bullet points, imagery, or video to break up your content and make it easier for readers to digest. Make sure it's easy to read on any device, and avoid small, unreadable fonts.
Content freshness matters
Google strives to give its users the most up-to-date information as possible, and it will use the date of your content to determine how fresh it is. Make sure the date is visible on the page, and if you have the time, return to old content pieces to update them every once in a while with new information. When you do this, you can change the date on the content piece, provided you've changed at least 30 - 40% of the content.
Adjusting your website for freelance performance
While creating valuable, optimised content is the first step toward SEO greatness, there are other, more technical factors that could hold you back from seeing organic traffic growth through search.
To address these issues, you may need to speak to the developer who built your website (or hire a freelance developer to help out). However, if you have a bit of technical savvy up your sleeve, you could address some of these issues right away.
Getting your metadata and tags right
Whenever you upload something to your website, whether it's a single image or a brand new page, you have the option to add what's known as "metadata" to each item.
Metadata is a catch-all term for the descriptions that you put on the back-end of your website to help search engines and certain users better understand what's happening.
For example, each page on your website should have a descriptive meta description—around 160 characters describing that page. Here's an example from Liam's website:
You can also use tags to identify important parts of your content. Every page on your website should have a title tag (in the screenshot above, the title tag is "Content Training | Inkwell Content"), a H1 tag (usually the headline), and then H2/H3/H4 tags. These latter tags are what you use to identify the sub-headers of your content. They correspond to the size of text and importance of each item.
For example, in this article, we've tagged the sub-header above, "Adjusting your website for freelance performance," as an H2. All of the sub-headers within that section (like "Getting your metadata and tags right") are marked as H3s.
Tagging your headers appropriately is sort of like putting up a red flag for Google, Liam says. You are saying to Google, "Hey, pay attention to this!" That's why it's always a good idea to put keywords into your sub-headers if possible.
You should also add what is called the "alt description" or "alt text" to any image you upload to your website. This text should describe the image as plainly as possible. For example, you might describe an image like this: "Woman in yellow dress looks at her phone while sitting on her balcony in the sun."
There are two reasons to write alt tags, Liam says. First, Google has a hard time understanding what pictures are, so it uses the alt text to get a better understanding. Second, alt tags help people who are visually impaired better understand the images you include with your content.
Fixing your site speed
Google prefers to rank content that it knows is user friendly. It determines how user-friendly a website is by examining your site speed—a catch-all term for how quickly your site loads and functions.
There are any number of factors that can cause a website to load slowly. Fortunately, there are a few free tools you can use to check on your site speed and figure out where you can improve. Liam walks us through one tool, GT Metrix, in this clip:  
How getting backlinks to your website improves SEO
Backlinks play a big role in how well your site performs on search, but what are they and how do you get them?
Liam explains that backlinks refer to any links pointing to your website from a different, reputable website. Google likes to see backlinks, because it provides credibility for your website (something search engines are very focused on).
Getting backlinks can be a time-consuming effort, but here's the good news: One of the best ways to get backlinks is to create content that people find valuable. The more content you create answering questions or discussing topics your audience cares about, the higher the chances are that someone else will share that content on their own website, or spread the word about it on social media (giving even more people an opportunity to link to it).
You can also gather backlinks by forming partnerships with other businesses and doing other forms of marketing promotion. For example, if you're a wedding photographer, you might reach out to some wedding venues and ask if they would be willing to list your website on their site. You can also offer to write a guest blog for them—create a piece of content that their users will find interesting, and include a link back to your website in the content (perhaps in the author bio).
Sharing your knowledge on podcasts is another great way to not only promote your brand, but get a backlink when the podcast links to you on their website. You can use a service like PodMatch to find podcasting opportunities in your industry.
Q&A on SEO and content creation
At the end of our webinar, we opened up the conversation to our audience, letting them ask Liam any question they liked about their own SEO aspirations. In this segment, Liam fielded questions on:
How to use video content to optimise for search

How to improve your SEO on YouTube

How SEO affects SEM strategies

Tips for optimising smaller websites

The future of AI-produced content
You can see the Q&A session in this clip:
Wrapping it up
It may take some time to fully understand what SEO is and how it works, but once you get the gist of it, it could become a major source of new leads and customers for your business.
Remember that the key to SEO lies in creating useful, relevant content that speaks to your audience. With the free tools and tips Liam provided, you should be able to start growing the traffic you have coming to your website and turning those new visitors into paying customers.
We interview Freelance Legends every month. You can view all of our conversations with pro freelancers on our YouTube channel, or sign up for our mailing list at the top of this page to receive an email when we have one coming up.
The full recording of the webinar with Liam is here:
---
Join newsletter
600) ? true : false">
ABOUT ROUNDED
Invoicing and accounting software for sole traders. Get paid faster and relax at tax time.