Expert tips for running a successful business as a virtual assistant
If you're considering a career as a freelance virtual assistant, then Ingrid Bayer is someone to watch. She's the founder of the VA Institute, which provides resources, training, and coaching to budding virtual assistants. Ingrid sat down for an interview to share her advice for anyone interested in being a VA.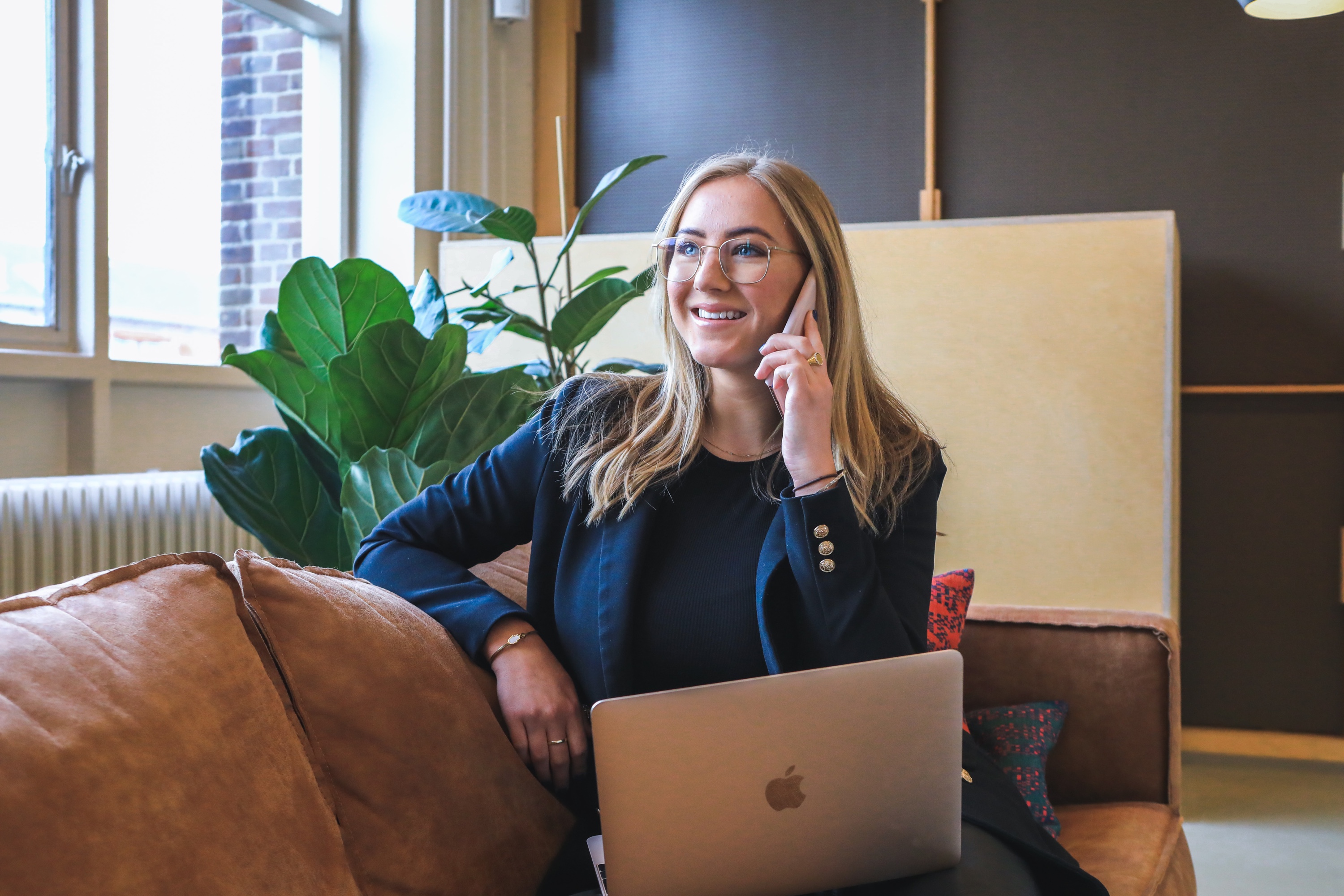 Ingrid Bayer had a storied career before she found her true passion as a virtual assistant. She worked in administration for a wide variety of industries, from entertainment to stockbroking, and eventually landed work as a PA at a law firm. 
But like many others, she had a strong desire to leave the nine-to-five behind and start her own business. That's what led her to working as a virtual assistant, and eventually, running the VA Institute. 

Now, Ingrid shares her experience and wisdom with other freelancers around Australia who want to pursue this fulfilling and lucrative career. She took time to answer some of the top questions about being a virtual assistant, including how to get started, where to find clients, and how to excel with your own VA business. 
What is a virtual assistant, and what do they do? 
Our first question for Ingrid was a basic one: What exactly is a virtual assistant? 
"Virtual assistant is an umbrella term that describes remote and self-employed contractors who provide administrative, creative, or technical support from their own office and using their own equipment," she explained. 
There's no single service that VAs offer, and they aren't limited to a single industry either. Ingrid gave us rundown of some of the most common services she sees graduates from VA Institute providing include: 
Operating a virtual reception 

Virtual Executive Assistant work 

Social media management

Creative Services (designing websites, branding, logos etc), 

Online Bookkeeping

Digital Transcription Services
VAs may also offer strategic services for SMBs, such as Online Business Manager, or Operations/Project Management. They may devote themselves to particular industries as well, like legal admin, financial services, events, HR, recruitment, and more. 
In terms of skill level, the VA Institute has conducted industry-wide research that shows most virtual assistants have had at least 10 years' experience in traditional employment roles before setting up their own business. However, this level of experience is by no means required to launch a VA career. 
What are the top skills VAs need to succeed? 
Ingrid has coached many successful VAs, so she knows what skills help build a long-lasting and lucrative VA career. 
"The best VAs will know their zone of genius and provide services to match. They will be highly experienced in the services they are providing, be professionally established as a legal business entity, and have insurance." 
She goes on to say that VAs should have a freelancer website complete with testimonials and references, outlining their processes and experience. 
Good client onboarding practices are also vital for VAs. They'll need to send clear service agreements whenever they engage a client, explaining their rate and the services they've been retained to deliver. 
What are the advantages of being a VA? 
Since 2020, more and more businesses have discovered the value a VA can bring to their business. So one of the big advantages, Ingrid says, is the amount of work available. 
A virtual assistant business is also highly scalable. "VAs can scale as their clients' needs dictate," Ingrid said, "meaning VAs can increase their availability during busy periods, and slow things down when their clients need to pull back a bit." 
And like any sole trader business, the freelance VA lifestyle gives you more control over your personal schedule and workload. Once you get the business up and running, and have clients you can rely on, you can manage your time and enjoy a better work-life balance than you might at a traditional job. 
How do you become a VA? 
Many people transition into a career as a VA after working as an in-office employee for years, and this presents both a benefit and a challenge. 
Some of the skills people learn on the job can be translated into a career as a VA. But on the flip side, the transition out of traditional employment and into business ownership can be a challenge. 
That's why Ingrid recommends VAs who are just getting started get support, to set up their business with the right end goals in mind. 
"Beyond registering their business, new VAs need to understand the type of services they are offering and to whom, what price they should be charging, how to invoice, what insurance they need, and what their backup plan will be if things go wrong," Ingrid said. 
She also advises VAs to start out by creating important documents and processes they'll need to onboard their first clients, including a client service agreement, a professional profile, a privacy policy, and terms and conditions for clients.
"Lastly, VAs need to have a strategy around how they are going to find their first clients," Ingrid added. "VA Institute provides end-to-end support and mentoring, almost a 'business in a box' for the VA industry, taking participants from zero to launch." 
Where do VAs find their clients?
There are many channels VAs can use to find new leads, though Ingrid says some of the most popular channels are face-to-face and digital networking, word-of-mouth referrals, and LinkedIn networking. 
There are also services like FindAVA.com that connect businesses with VAs that have experience in their industry and offer the services they need. 
And there's another benefit to up-skilling yourself through the VA Institute—they can also help you find leads and land your first clients through their extensive network. 
To learn more about becoming a VA, check out the VA Institute's Quickstart Program or VA Startup Program. You can also check out one of their webinars, attend their 2023 VA summit in Sydney, or visit their blog or podcast for valuable resources and tips. 
---
Join newsletter
600) ? true : false" >
ABOUT ROUNDED
Invoicing and accounting software for sole traders. Get paid faster and relax at tax time.