Published September 29th, 2020
Freelance and Sole Trader Insurance: An Overview | Rounded
As a sole trader operating under your own name, there's a chance you could be held liable for damages or other unexpected expenses. Fortunately, you can protect yourself and your assets with freelancer insurance. Here's what you need to know.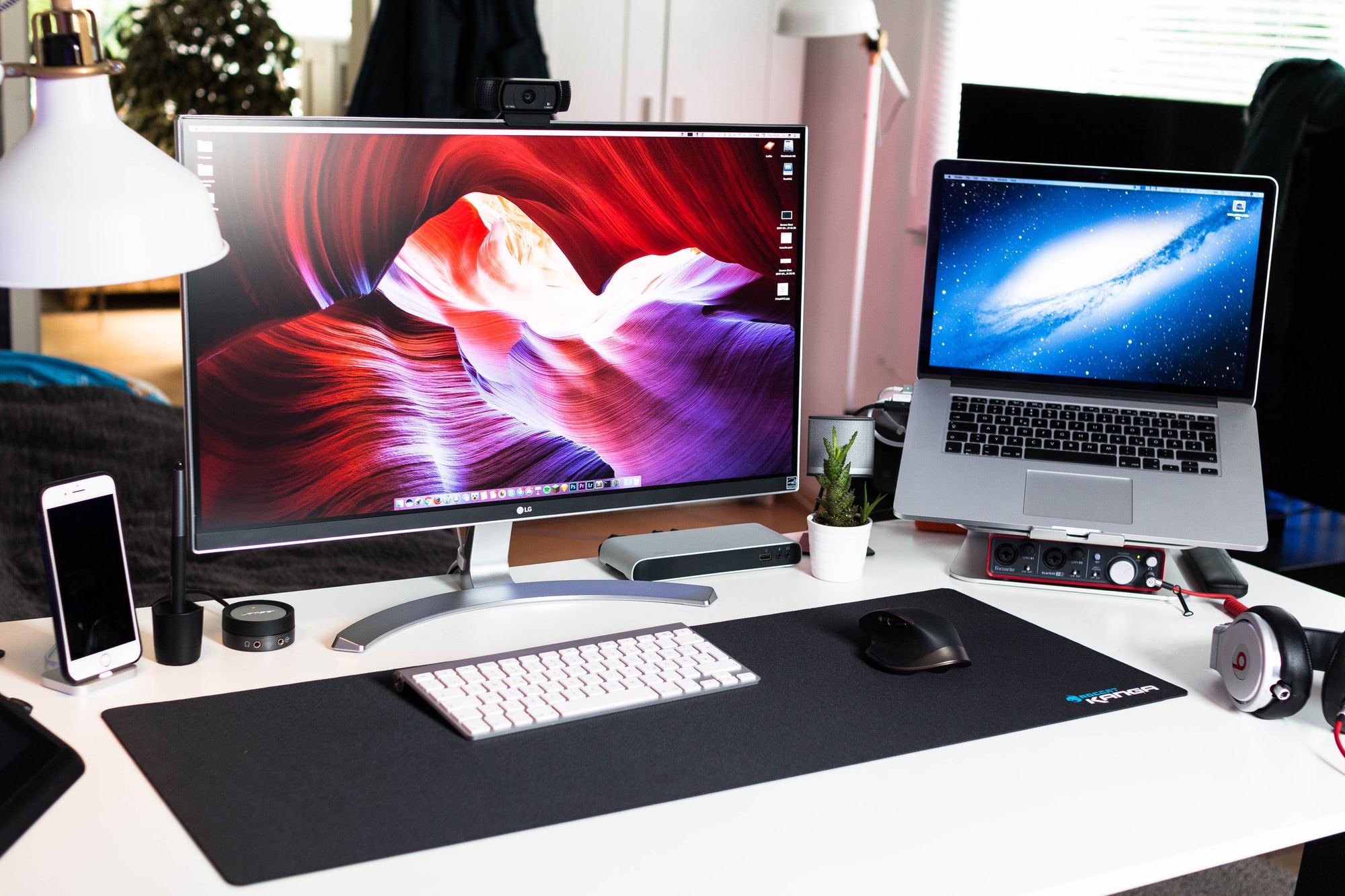 Working for yourself as a freelancer and sole trader comes with lots of benefits—and a few risks. If something bad were to happen as a result of your business operations, you could be held liable and end up paying out of pocket.
With the right insurance, you can protect yourself and your business from these kinds of issues. Insurance isn't always the easiest topic to understand, especially if you're new to running a business.
In this article, we've gone through everything freelancers should know about sole trader insurance, including how to find the right insurance for you.
Why do some sole traders and freelancers need insurance?
As a quick refresher, here's a simple sole trader definition: "A sole trader is someone who owns and operates a business in their own name."
Unlike companies, which are separate entities with different protections, sole traders are personally responsible for any damages or issues that arise from their businesses.
There are many scenarios where this liability could pose a problem. Imagine you run a photography business, and while out at a shoot, something knocks your camera bag off a cliff or your memory card dies on the shoot. It's not really your fault, but your clients won't care, and you could be liable for the costs of the shoot, meaning you'd have to reimburse your client out of pocket if you don't have insurance.
Or perhaps you're a web developer and your e-commerce software gets hacked on the day of a big sale. You'll be glad you had insurance, because otherwise, the financial damages resulting from the hack could fall on you.
Maybe you run a building company, and hire contractors to help you with each job. If one of your contractors suffers an injury while on the job, insurance will protect you from having to pay for their medical bills and compensation from your own income.
In some cases, potential employers or clients may require you to have insurance before they'll work with you. This is definitely something you'll encounter if you plan to take on any government contracts.
What are the different types of sole trader insurance?
There are many different types of insurance out there, and it can be hard to know which ones you need. We've run through each of the options below, but it's important to note, some forms of insurance are mandatory. We've made note of which ones are required for different types of businesses, but if you have any questions, it's best to consult a business advisor or reach out to the Australian government's Business department for guidance.
Public liability insurance
Required for all sole traders
Public liability insurance covers damage to third-party property or bodily injuries resulting from services that you provide. It also covers accidents, which can be as simple as someone tripping over your cables and sustaining an injury. To operate as a sole trader, you must have some form of public liability insurance. But don't worry, it's not terribly expensive. Your monthly fee will vary depending on your personal circumstances and how much cover you want, but you can expect to pay around $50 to $100 Australian dollars per month in premiums. If you want to get a better idea of what you'll be paying, you can use a comparison site like iSelect or Choosi to obtain a quote from a few different insurance providers.
Third-party personal injury insurance
May be required for sole traders who operate a vehicle as part of their job
This insurance will help cover the costs of any injury or death caused by a motor vehicle you are operating while on the job. This is often included as part of your vehicle registration fee, but if not, you may want to purchase it separately.
Worker's compensation insurance
Though worker's compensation isn't required for sole traders, it may be a good idea if you plan to hire subcontractors or other freelancers to work with you on your business. This type of insurance will help you provide compensation for any injuries incurred while on the job.
Professional indemnity insurance
If you provide professional services or advice, this kind of insurance protects you and your business against claims of negligence, errors, or omissions. It provides cover if your client incurs a loss directly attributed to your services or advice.
Insurance for your gear and equipment
Many creative professions use gear that costs thousands of dollars, and losing this equipment could spell the end of your income for quite some time. Insuring your equipment will help you get reimbursement for lost, stolen, or damaged gear. There are some insurance companies that specialise in insuring creative professionals—for example, you could search for "insurance for musicians" or "photographers insurance" to find these kinds of offerings.
Personal or loss of income insurance
Sometimes, unexpected circumstances may cause you to suffer business or personal income losses—and that's where personal insurance comes into play.
"Personal insurance" is an umbrella term for a number of different types of insurance, including life insurance (which will help provide for your loved ones in the case of your death).
Income protection or disability insurance could help you have some peace of mind as a freelancer, because you would be able to receive payments from your insurer should you fall ill or become injured and unable to work for a period of time. In a similar vein, business interruption or loss of profit insurance will provide you with income if your business suffers damage from an environmental crisis like fires or other insured risks.
Technology and cybercrime insurance
If you operate much of your business online, cybercrime insurance can give you financial protection from hacking, scamming, and other technological disruptions to your business. Additionally, you can purchase electronic equipment insurance to protect things like your computer or laptop from theft or damage.
Insurance requirements by state
We have covered the major types of insurance and what's required, but it's important to note that there are slight variations between insurance types depending on what state you live in. For more details, scroll to the bottom of this page.
How much does insurance cost for sole traders?
It's hard to say exactly how much you'll end up paying in insurance, because the total cost is dependent on how many different types of insurance you want. In our experience, sole traders can usually spend around $50 to $100 per month for the minimum requirements of public liability insurance. To insure around $12,000 worth of equipment, freelancers can expect to pay around $500 per year in premiums.
Something important to remember: You can claim your insurance premiums as tax expenses. This means that whatever you pay in insurance fees throughout the year can help cut down on your tax payments. Read more about taxes for sole traders here.
How to find the right insurance for you
Hopefully, our review of the different types of insurance has helped you decide what types of freelancer insurance you need for your business. Which leads to the next big question: How do you find the right insurance provider for you?
As we mentioned above, it's never a bad idea to seek the advice of someone who is experienced with sole trader insurance. This may be a business advisor (you can find a list of affordable options here), or you can get in contact with the Business department of the Australian government.
If you'd prefer to do the research on your own, the best bet is to use one of the many insurance comparison websites out there, like Finder, iSelect, or Choosi. After filling in some basic information about your business, you'll receive a number of quotes from different insurers. Then it's just a matter of comparing the pricing and what's covered to find the best option.
It may be a cliche, but it holds true: When it comes to running a business as a sole trader, it's better to be safe than sorry. Don't wait until it's too late to find out why you need insurance as a sole trader. Even if you only get the basic level of insurance now, you'll be grateful later on if unexpected circumstances arise.
Join newsletter
600) ? true : false" >
ABOUT ROUNDED
Invoicing and accounting software for sole traders. Get paid faster and relax at tax time.