Published October 7th, 2020
How to start a business in Australia | Rounded
Thinking about opening a small business of your own? Get started on the right foot with this overview of what you need to do.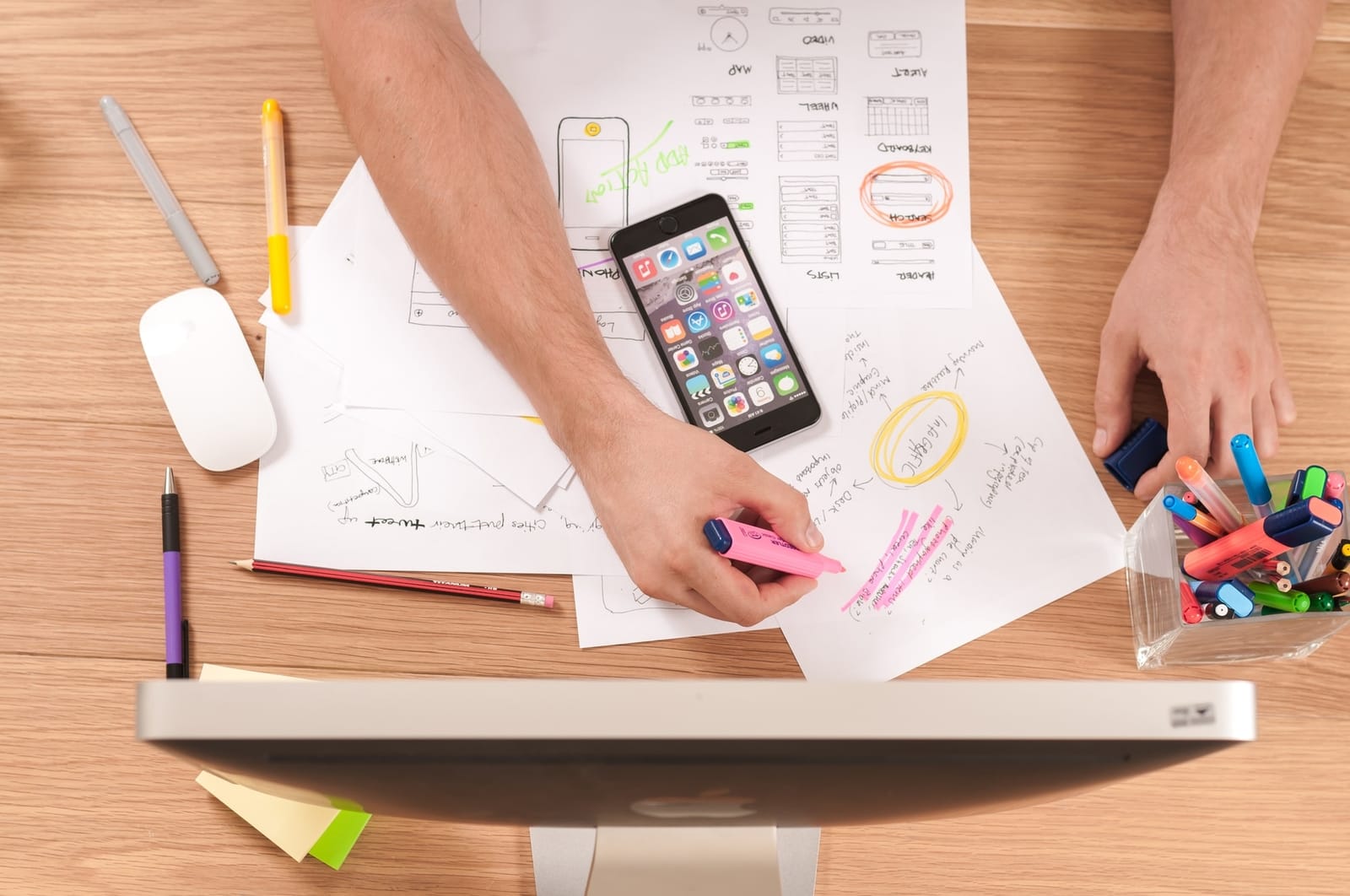 In Australia, small businesses make up a whopping 98% of all businesses in Australia. Those companies bring in 35% of our country's GDP and employ around 44% of all workers in the country, according to the ASBFEO.
And they all had to start somewhere. If you like the idea of owning your own business, you'll have a much easier go if you have a plan for success. That's where this article comes in handy.
What to consider before you start
The decision to start a business isn't something you should take lightly. It's a big commitment, and it will have a big impact on not only your working life, but your personal life too.
Before you start, ask yourself these questions:
What are the pros and cons of starting a business?
Before you can decide whether running a business is right for you, think carefully about the pros and cons of the entrepreneurial lifestyle. The benefits and drawbacks of business ownership will largely depend on your personal circumstances and plans, but here are some things to consider:
The pros of owning a business
Freedom to manage your business how you want

Control over the clients and customers you serve

You'll be able to choose your employees, or work solo if that's what you prefer

The ability to build a less rigid schedule (though this does not necessarily mean fewer working hours)
The cons of owning a business
In addition to producing the goods and services for your clients, you'll also need to do a lot of the heavy lifting when it comes to finances, marketing, and business management

Your business may take some time to start producing income, which means you could end up tightening your purse strings

There are some additional tax obligations you'll need to understand (Don't worry, we've got you covered in this article)
What skills do I need to run a business?
Running a business will be an enormous learning experience, and there's no doubt you will pick up some new talents as you go. If you want to get a jump start, you can start sharpening these skills:
Self-discipline and time management
As a business owner, you have to be your own boss. You are responsible for carving out time to grow your business, and you must start setting your own goals (both short- and long-term). Learning how to minimise distractions, maintain your focus, and manage a lengthy to-do list will be vital.
Financial savvy
A big part of your job as a business owner will be monitoring your income, expenses, and taxes. You can always use a tax accountant to help, but it's definitely worthwhile to understand at least the basics of finances.
Self-care strategies
Without self-care strategies, you run the risk of burning out as you try to launch your business. Knowing how to make boundaries between your personal and professional life, and finding ways to recharge yourself, will make all the difference. Check out our article about the best self-care strategies that actually work.
Digital marketing know-how
Even if you plan to run a brick-and-mortar business, you'll likely still need a website and some digital marketing savvy to run the business. Knowing how to do things like edit your website, grow an email list, set up an online store, create compelling content, and run ads on social media can all be beneficial skills. Of course, it's impossible for a business owner to know how to do everything, so you may find it's worth it to hire other contractors, freelancers, or staff to help you tackle some of these tasks.
Stage 1: Planning your business
If you're still reading, you've likely decided that you have what it takes to start a business. So where to begin? The first part of your journey is the research phase.
Researching your business viability
Hopefully, you already have an idea of what services or products you want to sell—now you need to find out if you can actually make a business around this dream. Use Google to find case studies and examples of businesses that are already doing what you hope to do with your business. Take notes on what their business structure and pricing format is, and determine if you can offer something similar.
Researching the competition
While you're pulling up these examples, think about how stiff the competition is in your industry or area. The more crowded the market, the more creative you'll have to be later on to make your business stand out. Keep track of what you do and don't like about your competitors' websites and messaging, so later you can design your business with these factors in mind.
Researching your business expenses
Take some time to research the expenses you'll need for your business. Right now, it's about getting a general idea of how much money you'll need on hand to get started. Will you need to rent a storefront? If so, search for rent prices in the area where you want to open up a shop. Do some more digging to find out how much it will cost to set up a website, purchase the right software, or hire additional staff to help out. Keep this estimate on hand, so you can start planning a way to save up money, either through your existing/side income for small business loans/grants.
Stage 2: Choosing your business structure
There are several different types of businesses you can operate in Australia. You can choose to go the route of a formal company, which is a good idea for people who plan to hire staff or expand their business significantly. If you are hoping to work alone, it may be better to register as a sole trader.
To learn more about the differences between sole traders and formal companies, check out this article: What is a sole trader? It should help you decide which structure is right for you.
Stage 3: Getting an ABN, business name, and website
You've got a solid business idea and know what you're up against in the market, so it's time to start formalising things. To make your business official, there are four things you need to do:
Choosing a business name
This is the fun part—it's time to name your business. If you're working as a sole trader, you may just choose to use your own name as the name of your business. Otherwise, you need to come up with a name that is catchy, memorable, and a solid representation of your brand. Beyond that, you have to make sure it doesn't already exist. The best way to do this is to use the ASIC's Business Name Availability checker. You should also Google the name, to make sure there isn't already a similarly named company in a country outside of Australia. If your business name is already taken, try to come up with a variation that hasn't been used yet.
Registering for an Australian Business Number and/or Australian Company Number
To officially claim the name of your business, you need to register for an Australian Business Number with the Australian government. This number will act as an ID for your business, and you'll need to put it on any invoice you send as a sole trader. You'll also need it when you file taxes and register for certain products, so it's a good idea to get this early on. Check out our full article on how to get an ABN.
If you're registering as a company rather than a sole trader, you will also need an Australian Company Number or ACN. You can learn more about applying for an ACN on the ASIC website here.
Registering for Goods and Services Tax (GST)
If you are selling products or services in Australia to Australian customers or businesses, you may need to register for Goods and Services tax. Typically, GST registration is required for businesses and sole traders bringing in a minimum of $75,000 annually. It's a good idea to speak with a tax accountant if you aren't sure whether you should apply. For a full breakdown of what GST means and how to register for it, review our article: Should you register for GST?
Purchasing a domain name
To stay competitive as a business, you'll need to have a web presence. It will take time to build a website , but for now you should at least purchase the domain name that aligns with your newly chosen business name. This way, you can be sure you'll have the URL you want when it's time to open up shop. Services like GoDaddy and CrazyDomains are good places to start looking. You'll be able to check the availability of your ideal web domain and purchase it (usually for a reasonable cost).
Don't forget to also check the major social media channels for your possible business handles. It's a good idea to make accounts to reserve these names, even if you don't plan to do much with social media for now. You'll be happy to have them if and when you do decide to do some social promotion.
Stage 4: Getting support for running your business
A word of warning: Running a business by yourself can be a lonely job. Fortunately, there are plenty of resources and support for people starting a small business in Australia.
The Australian government's Business department is one of the best resources out there for small business owners in the country. You'll find plenty of free information and guidance on starting and sustaining your business, including information about financing, coaching, and more.
State assistance
Each state in Australia also has its own government department dedicated to helping small business owners. In New South Wales, you can use Business Connect to get four free sessions of business coaching, for example. To find your state's department, just type into Google "[state name] + small business support", and it should be one of the first results.
BEC Australia is a non-profit company that provides assistance to business owners or people planning to start a business. In addition to the many free resources on their website, they offer mentoring, training programs, networking opportunities,  and they can help you secure small business grants and loans.
Support for managing your finances
Managing your taxes, invoices, and cash flow can be a big time suck, especially when you're just starting out. Fortunately, you've already found one great resource for help in this department. Rounded helps thousands of small business owners across Australia stay on top of their business, with automated invoicing, custom reporting, and a user-friendly dashboard that makes it easy to see where all your money is at any given time. Try a free trial here and find out what we mean.
For additional help filing taxes, it's always a good idea to have a certified accountant in your corner. Here's our advice on finding the right accountant for your business.
Stage 5: Assembling your small business toolbox
You're getting close to the finish line—the next thing to do is make sure you have all of the tools you need to grow your business and start bringing in your first clients and customers.
There are many tools out there to choose from, so it's important to try out a few and see what works for you. Remember that if you purchase a software for work, it can be counted as a business expense (and save you a bit of money come tax time).
Email and Communication Tools
How do you plan to communicate with your clients and customers? Email is still the standard in most industries, so signing up with a business account from Gmail or Outlook is a good idea. For voice and video communication, have a look at apps like Zoom, Google Hangouts, and Webex.
For internal communication, software like Slack or Workplace by Facebook make it easy to work with your colleagues in real time, even if you're in different time zones.
Productivity tools
Staying productive is vital to the health of your business, and there are many software options out there to help you get things done. Websites like Trello, Notion, and Monday.com all help you create to-do lists, manage your tasks, and collaborate with others.
Rounded's built-in timer also helps with productivity. You can keep track of how much time you're spending on your different projects and clients, then automatically import those hours onto your invoices for easy billing.
Website building tools
If you plan to build your own website, or at least work with a designer on it, then you'll want to purchase a plan with a Content Management System (CMS). Wordpress is by far the most popular, but many freelancers and small businesses use Squarespace or Wix to build their sites. Ghost is another great option—it can be very easy to use and versatile, though the free version may need a bit of help from a developer.
When it comes to designing the site, unless you plan on hiring a web designer or learning to code, you'll need a site builder like Elementor or Divii.
Next steps
We'll stop here, because at this point, you're nearly ready to officially launch your business. We'll be back soon with tips on what to do next—including how to finance your business, where to find your first clients, and build a customer base. Sign up for our mailing list if you want to receive these updates when they're ready.
Join newsletter
600) ? true : false" >
ABOUT ROUNDED
Invoicing and accounting software for sole traders. Get paid faster and relax at tax time.