Newsletter - May 2022
New in May: Are you ready for tax season? Plus, Rounded has a new look 👀
Article contents
−
+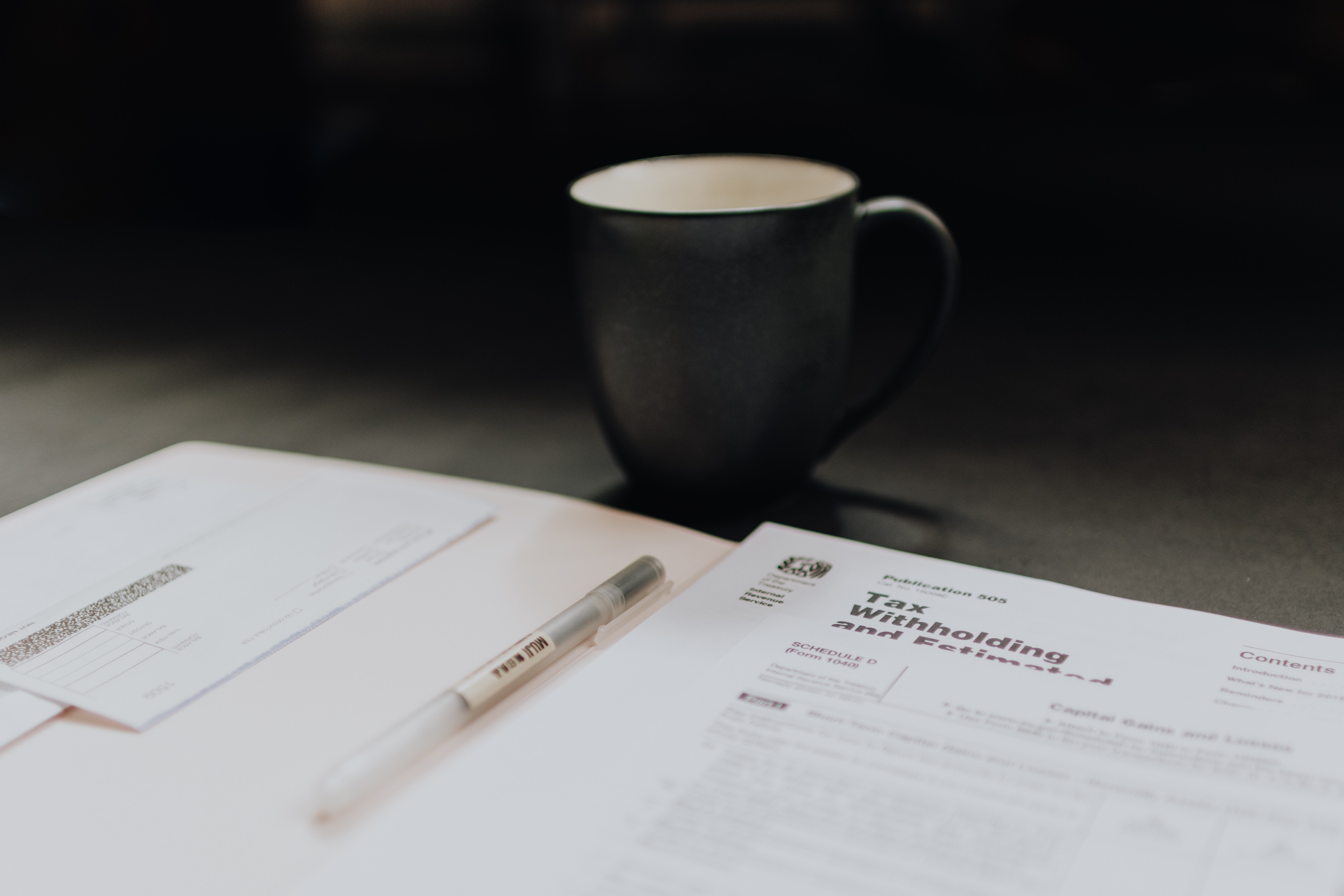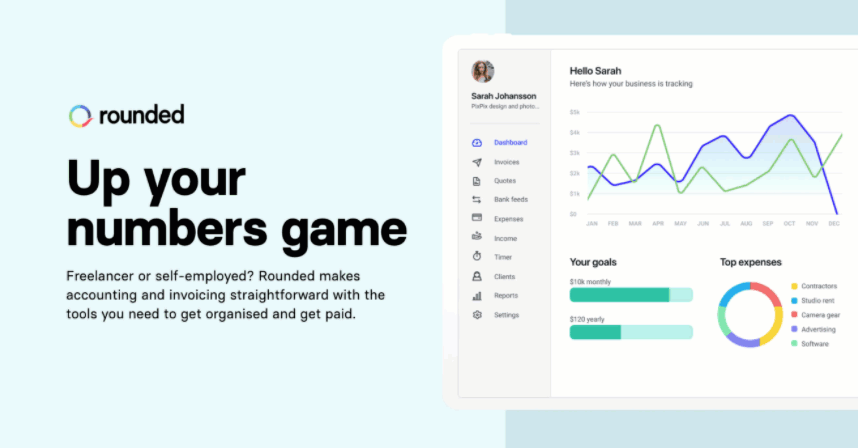 If you've visited our homepage recently, you may have noticed some changes. The site has been fully updated and has a fresh new look. The blog has had a complete overhaul too! Finding the information you need has never been easier! Check it out 🙌
Did you know Rounded could do that?
Automated Client Statements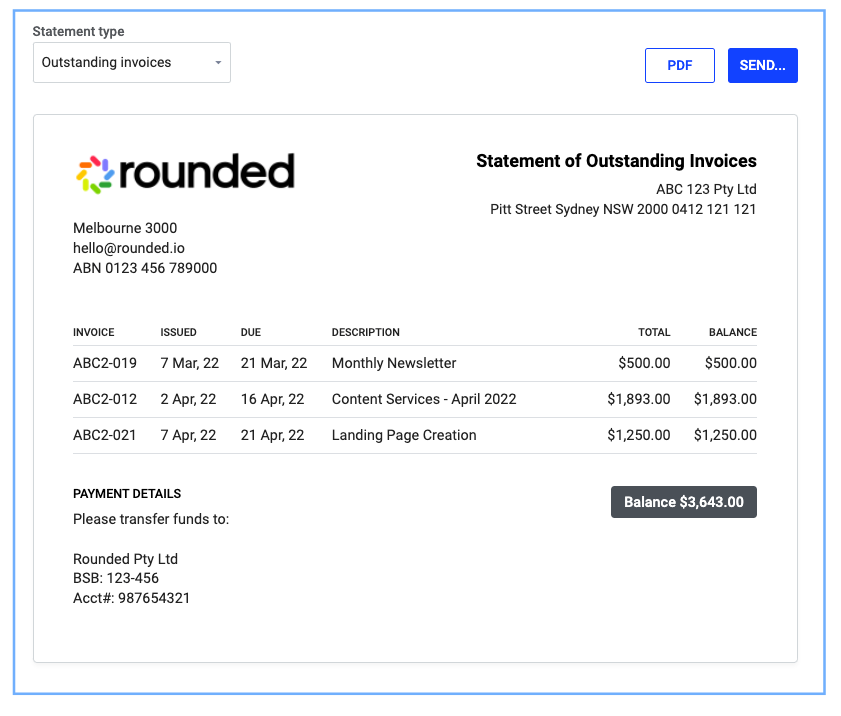 Rounded makes communicating with your clients really easy. Did you know you can generate client statements and send them off to your client directly through the app or download as a PDF?
Client statements can show clients a summary of their outstanding invoices, or give them an overview of all payment activity over any given period. A great timesaver and especially helpful at tax time!
Learn what Rounded can do for you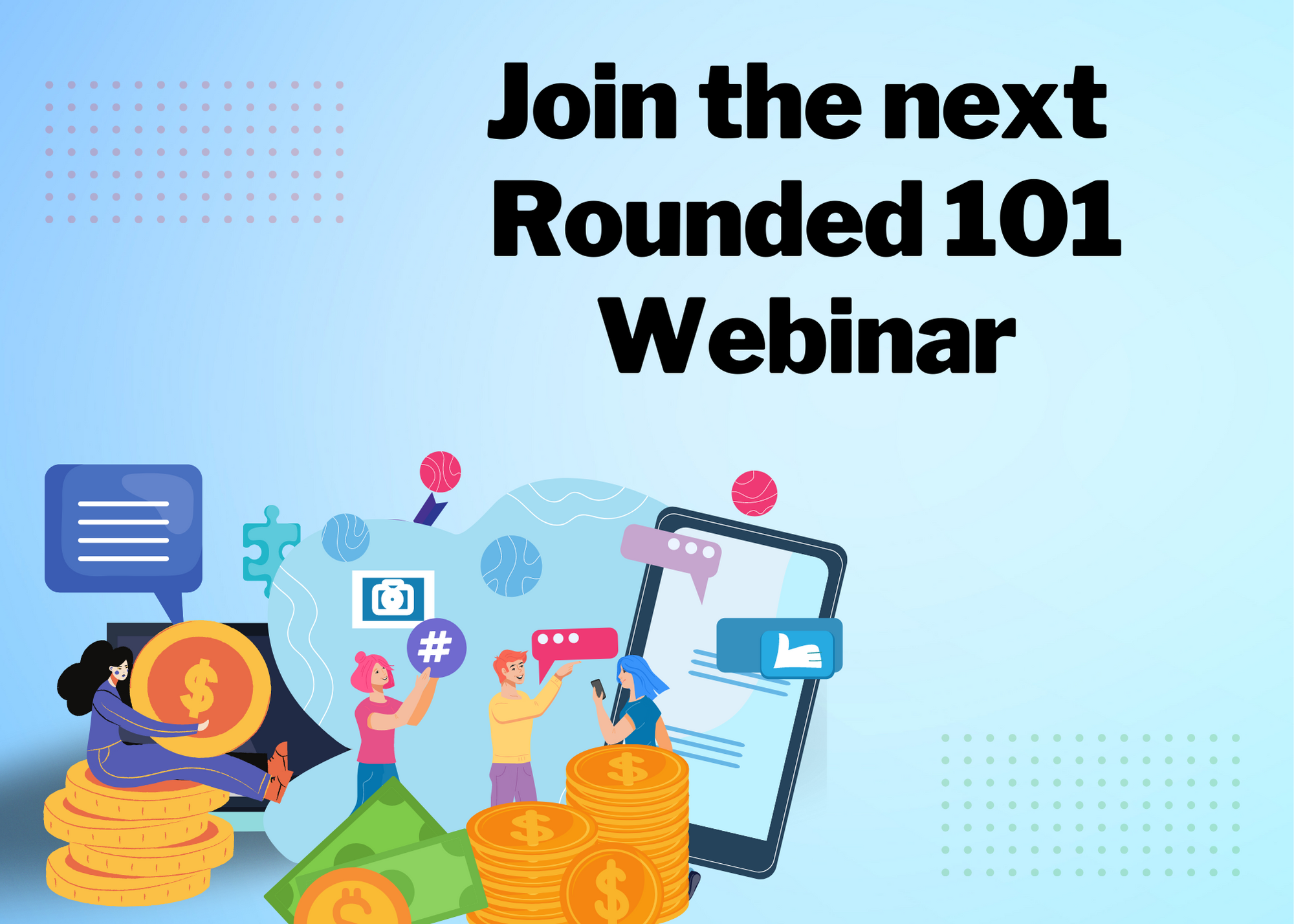 New to Rounded? Curious to learn how it works? 
Come join our weekly Rounded 101 Webinars, free to anyone who wants to discover how Rounded helps make managing business finances quick and easy. 
You can check the schedule and register for our upcoming Webinars HERE.
Freelance Legend of the Month

Rachel Smith on the right mindset for finding work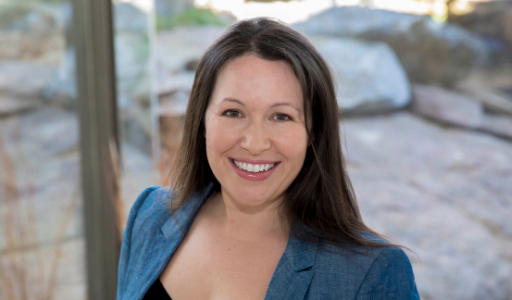 Rachel is the founder of Rachel's List, one of Australia's best job boards specifically for freelancers. She's got expert advice to help freelancers find more of the right kind of work, and a special deal just for Rounded users. 
"My tried and tested tips for freelance success include finding your tribe, having the right tools and systems in place, and cultivating a never-say-die attitude when it comes to finding clients. There's enough work out there for us all – be it on jobs boards, in online communities, via referrals or because you're producing valuable content and optimising your SEO. Get out there, embrace the trial and error, never stop learning – and open your mind to possibilities. They're everywhere you look!"
The folks at Rachel's List are offering Rounded Users a free 3-day Golden Key pass - 72 full hours of access to their freelancer job board. That's worth $75, so don't miss out🔑🔑🔑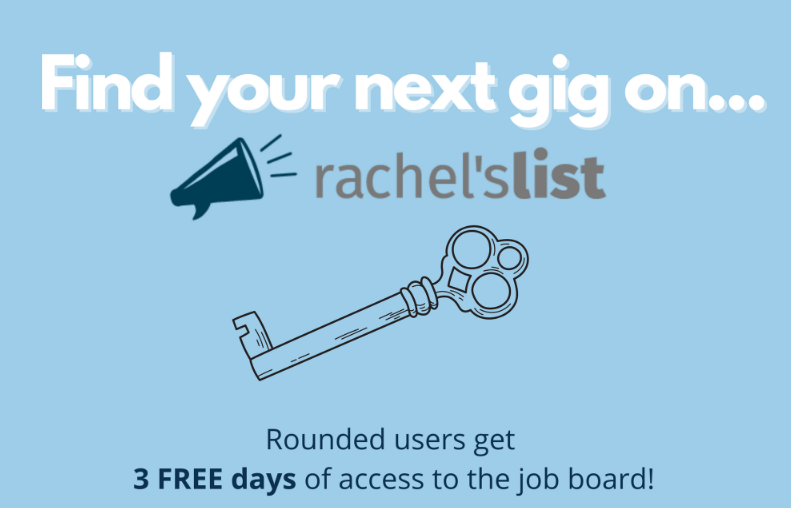 Are you our next freelance legend?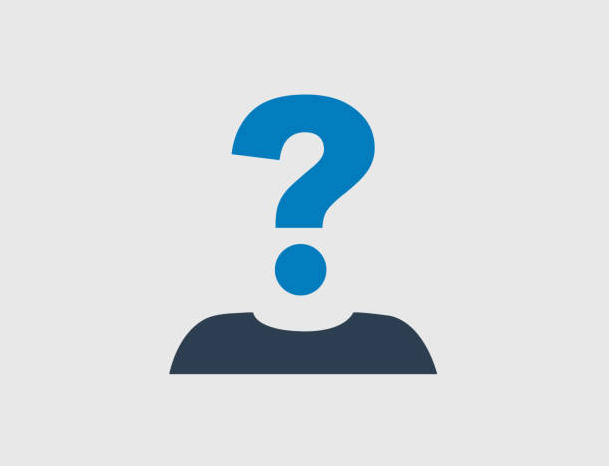 We're always on the lookout for freelancers to feature in our upcoming newsletters. 
If you have wisdom to share, and you'd like a chance to promote your business, we want to hear from you! 
Rounded is hiring!
Developers to Craft Rounded's Mobile Experience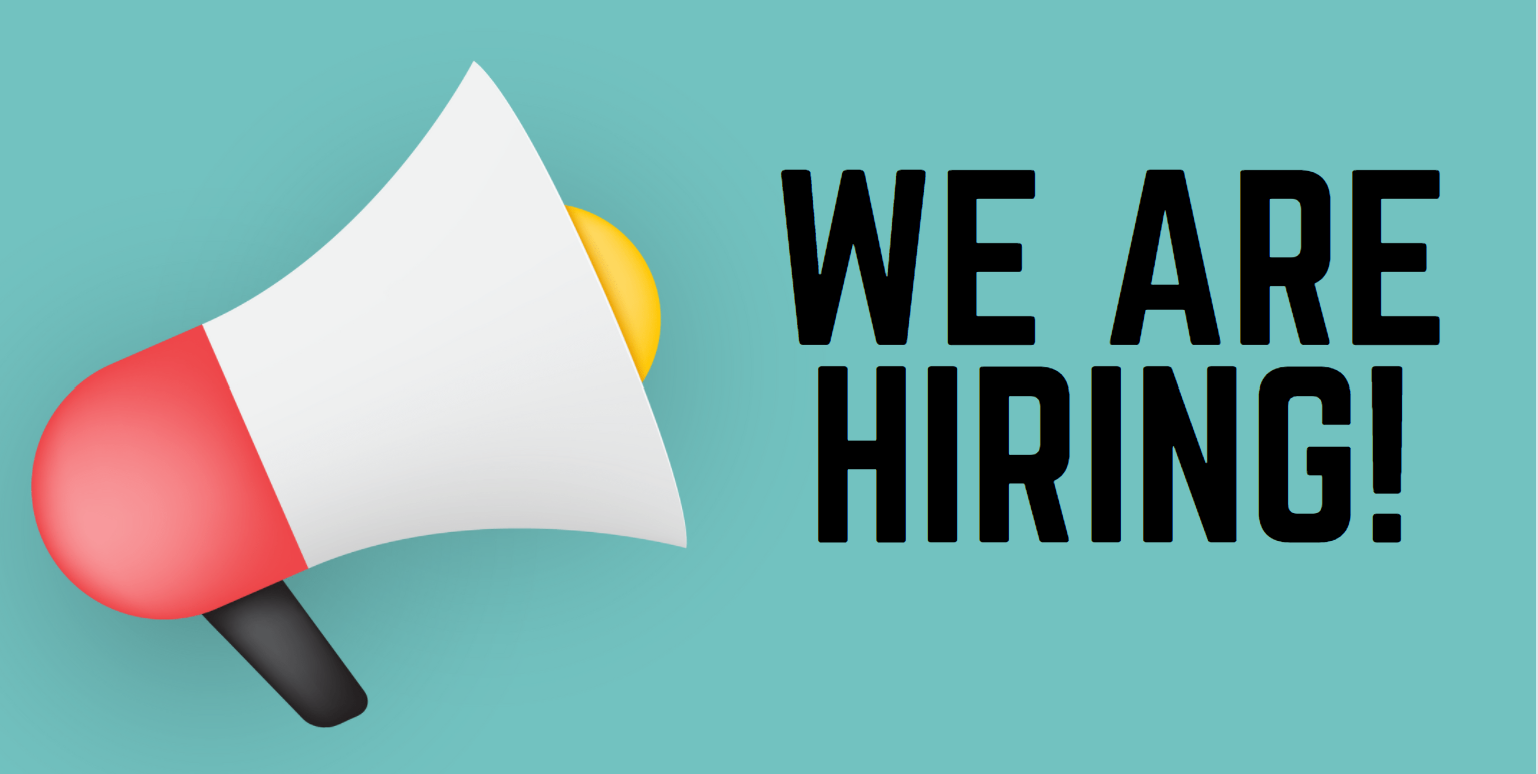 We've got some mighty plans for the next generation of Rounded mobile, and we need your help! If you're a developer with native iOS and Android experience, and either React Native or Flutter, we'd love to hear from you! 
Send a quick email to hello@rounded.com.au letting us know a little about you and your skills and we'll come straight back to you.
Cover Photo by Kelly Sikkema on Unsplash
---
Join newsletter
600) ? true : false" >
ABOUT ROUNDED
Invoicing and accounting software for sole traders. Get paid faster and relax at tax time.