Rounded partners with Rachel's List and The Content Byte Podcast!
We are delighted to announce a formal partnership with Rachel's List and The Content Byte Podcast. It's an extension of our already close relationship with these 2 leading freelance brands and we could not be more excited to begin working on a wide array of initiatives to better support Australia's 1.38M freelancers.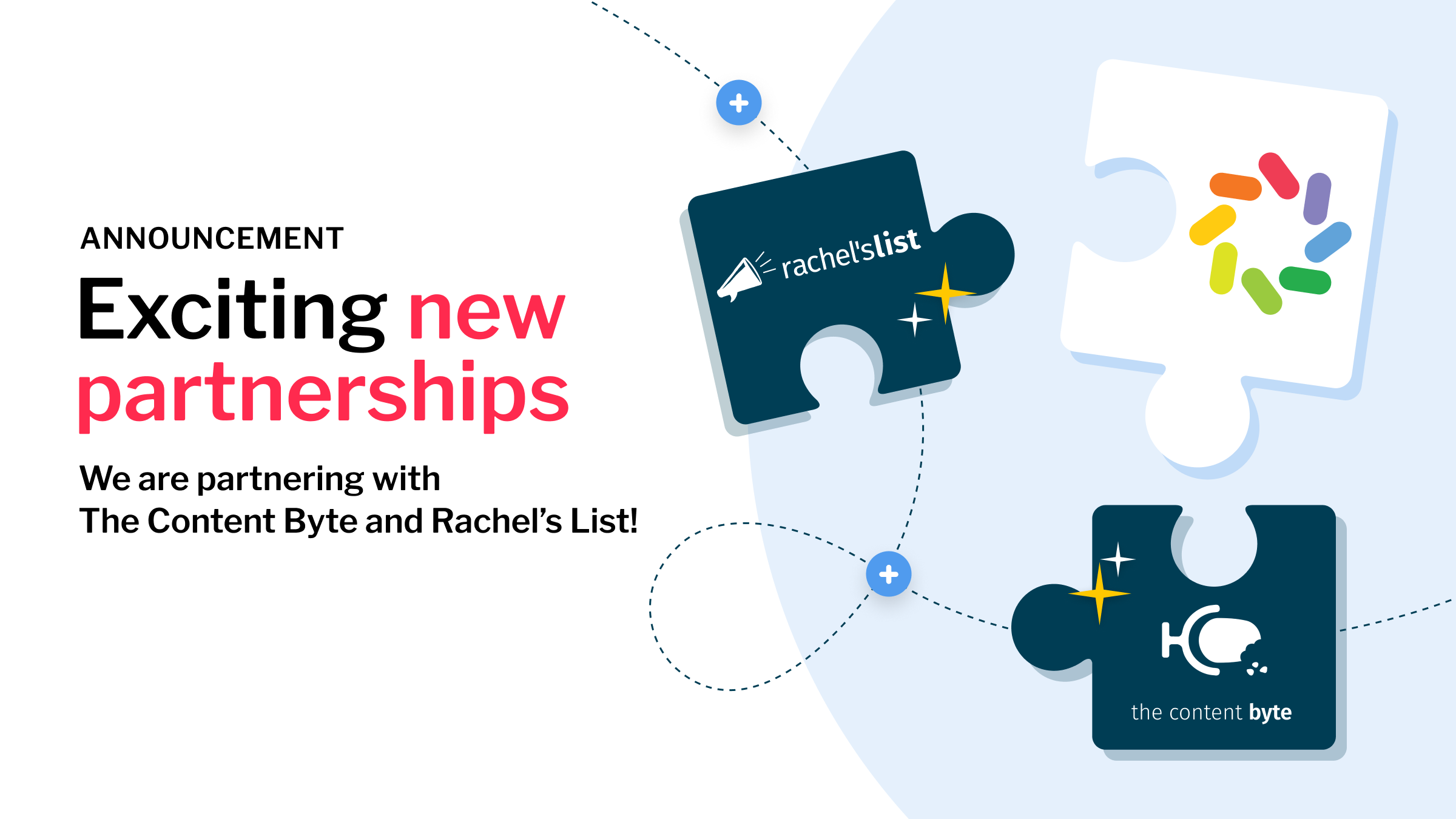 Press Release
Finding work, getting paid, managing clients and building a business that pays the bills are all key concerns for Australia's 1.388 million freelancers*.
Three brands who help freelancers – creative community Rachel's List, podcast The Content Byte and accounting software Rounded – are joining forces in a unique collaboration.
The three brands have collaborated for many years. Rachel's List is a jobs board and creative community founded and run by Rachel Smith, who also cohosts The Content Byte with colleague Lynne Testoni. Rounded has offered discounts on its services to Rachel's List members, and has sponsored the podcast during 2022.
Rounded and Rachel's List are now formalising and extending the partnership to give Rounded category exclusivity across the entire Rachel's List platform.
"We're so excited to be partnering with a strong brand like Rachel's List, a community that was built by freelancers for freelancers," says Oliver Garside, COO of Rounded. "It aligns perfectly with what we do, which is creating easy-to-use online accounting software for freelancers, to help simplify the money side of their business."
Rachel Smith from Rachel's List echoes Garside's comments. "We've had a long-standing relationship with Rounded since it launched and have recommended them as a brand for many years," she says.
"Lots of Rachel's List members have joined Rounded in the past few years and the feedback is unanimous – so many freelancers want to ditch the spreadsheets and shoebox of receipts and enjoy an easier way of managing invoicing and tax time obligations."
Content creator Lynne Testoni also joins the partnership as the co-owner of The Content Byte, the podcast she hosts with Rachel Smith. "Rounded's sponsorship has helped us grow the podcast to help serve the freelance community even more and we couldn't be happier about this partnership," she says.
The three brands are collaborating on a content series for freelancers, along with educational webinars and giveaways for the coming year, as they work to help Australian freelancers grow their businesses, find work and simplify the admin demands at the same time.

*1.388 million people (10.6% of Australia's workforce) are owner-managers of enterprises with no employees (Feb 2021 Australian Bureau of Statistics).
Join newsletter
600) ? true : false" >
ABOUT ROUNDED
Invoicing and accounting software for sole traders. Get paid faster and relax at tax time.