Newsletter - September 2023
In this newsletter it's all about doing things your own way. We chat to Rachel Green, Founder of Shine Copy on how to forge your own path as a solo business owner. Rounded founder Grant shares the lowdown on all the most recent product updates (plus an insight into what's coming soon).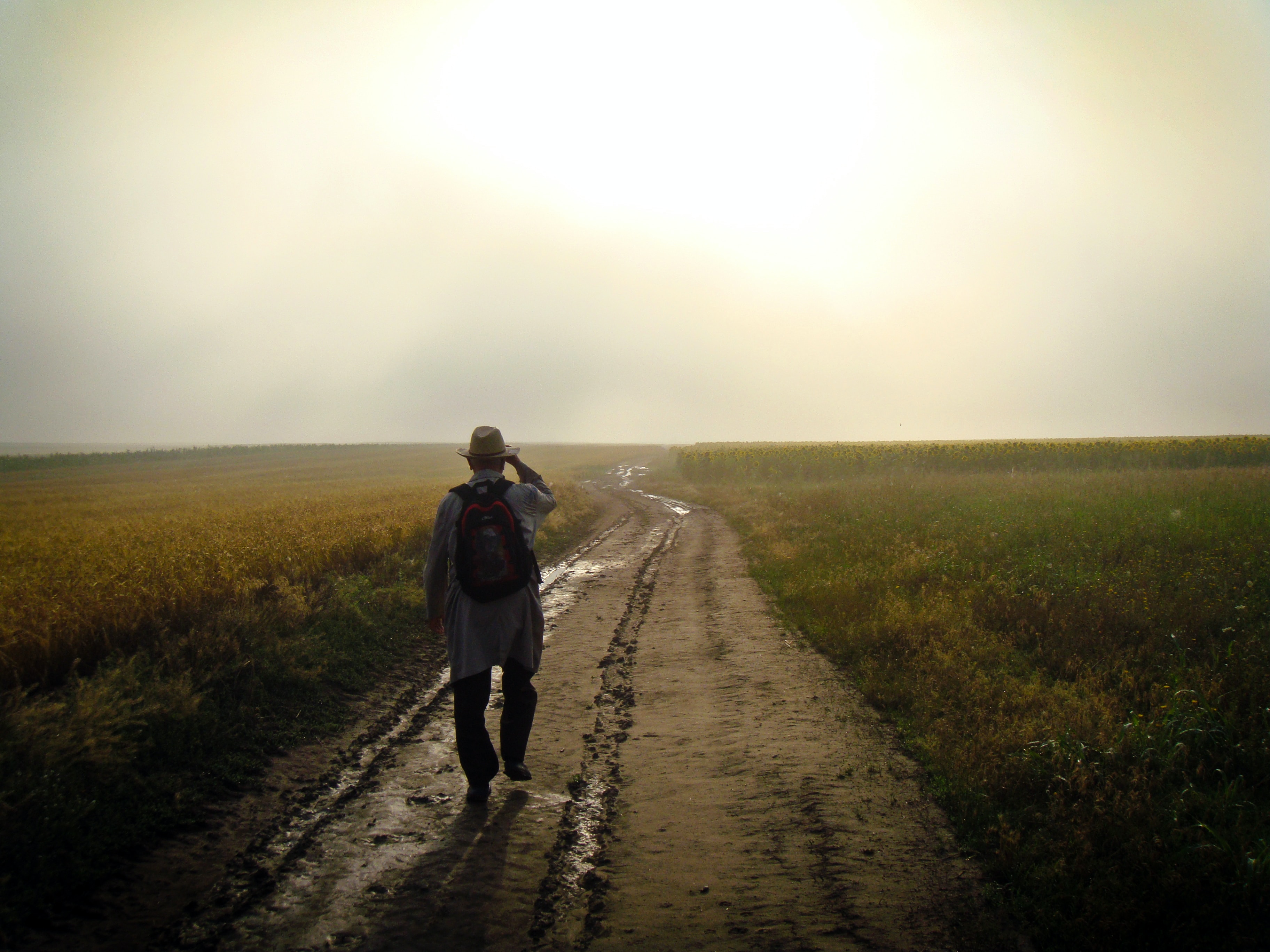 You've probably come across a few gurus online, spouting advice about what it takes to be a successful solo business owner. A lot of it…. isn't good.
Or at least, not helpful for how YOU run your business.
You have enough on your plate without worrying about if you're doing everything 'the right way'.
So today, we're looking at how you can confidently create a business you love by forging your own path 🙌
In this newsletter:
Huge product updates from our co-founder Grant

Why the only right way to do business is your way with Rachel Green, founder of Shine Copy

How doing your own thing can be your secret sauce with Lauren Thiel, the Accountant for Creatives

When do solo business owners do their taxes? Here's what you had to say!

A roundup of some of our favourite reads and resources from the last month
Enjoy!
— The Rounded Team
P.S. You've probably noticed we've changed the newsletter up a bit this month! We'd love to hear what you think, or if you have any ideas for new segments/topics you'd like to see 🔎
✨ New Rounded updates
Spring is well on its way and we've got a whole bunch of fresh new features to come with the sunshine!
Rounded users can now…
Bulk approve suggested expenses and reconcile even faster! We've also added the ability to filter suggestions by suggestion type.

Filter bank feeds by custom date ranges.

Search for item templates when creating a new invoice.

Set goals for net profit, instead of just income. GST is also now excluded when calculating your goal progress.

Set a date range for your Top Earners data to see differences across months/years. We'll be giving Top Expenses the same treatment next week.

If you're registered for GST, the PAYG contributions recorded on your BAS will now be taken into account when calculating your final tax estimation.
⚙️ What updates are in the works?
We've got quite a few big upgrades coming your way in the next few weeks!
More big improvements to the Dashboard, including a fresh coat of paint

Incorporating super contributions and Medicare Levy in your tax estimate

A feature to charge client cards at regular intervals, completely automating the process of getting paid for regular work 🤩
💡 Featured Advice: How to do business from a freestyling solopreneur
We sat down with SEO copywriter Rachel Green, who has been running Shine Copy for over 8 years now. Here's what she had to say!
👉 You don't need to email your subscribers every week or podcast year-round to have a successful business.
In the early days, I'd follow the advice the business gurus spouted. To a T. But none of it felt right for me. So I ditched the copy-and-paste trends.
👉 You can only sustainably do business in a way that's true to you.
When your brand foundations are strong and you work in alignment with your true self, you attract an audience who values what you do and are willing to pay you to do it.
👉 Before you do anything in your business, ask yourself: "What for?"
If your lovely brain comes up with heart-led answers that these actions do support your growth and success – go for it!
📍 Tip of the Month from Lauren Thiel, the Accountant for Creatives
Colour outside the lines!
There is no single right way to run your business so feel free to forge your own path (but stick to the path/law when it comes to tax of course).
In my business, we're always looking for ways to do things differently.
We noticed clients weren't happy with how other accountants were doing things so we decided to do it OUR way and the way our creative clients needed.
Just because it works for someone else doesn't mean it's the right way or the only way.
📣 August Poll Results: When do solo business owners do their taxes?
Turns out, most of you are ahead of the curve 👏
(It's hard not to be, when Rounded makes doing your return so easy).
For those of you who still have to do your taxes, good luck! And if you haven't already, grab our free tax guide. It'll make things a whole lot easier.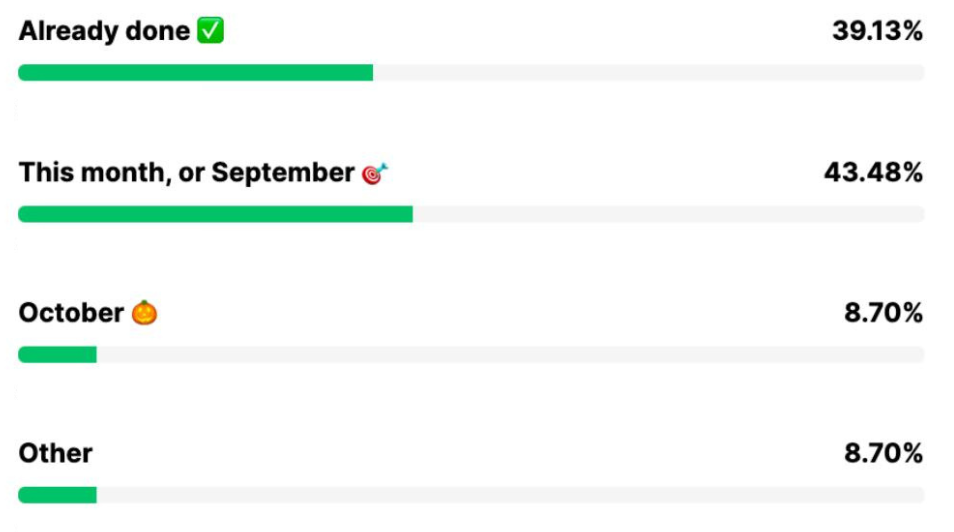 ---
Join newsletter
600) ? true : false" >
ABOUT ROUNDED
Invoicing and accounting software for sole traders. Get paid faster and relax at tax time.