Newsletter - April 2023
In April we announce the launch of "Hug a Freelancer" month - an initiative from The Freelance Jungle we're proud to be supporting and sponsoring. We also take a detailed look at how to build a career as an interpreter and translator in Australia plus a selection of all the best freelance content from around the web.
Article contents
−
+

Freelance Jungle is hosting the first ever Hug a Freelancer month, and you're invited to take part! 
Hug a Freelancer is a campaign to help improve relations between client and freelancers through getting the appreciation they deserve. It brings together freelancers from every corner of Australia to share knowledge, support each other, and build community. 

This program fits squarely into our mission of helping freelancers find the knowledge and confidence to run successful businesses.
Throughout the month, you can participate in community events, enjoy new blogs and resources, join discussions with other freelancers, and even have a chance to win some prizes 🙌
How to be a translator in Australia, According to an expert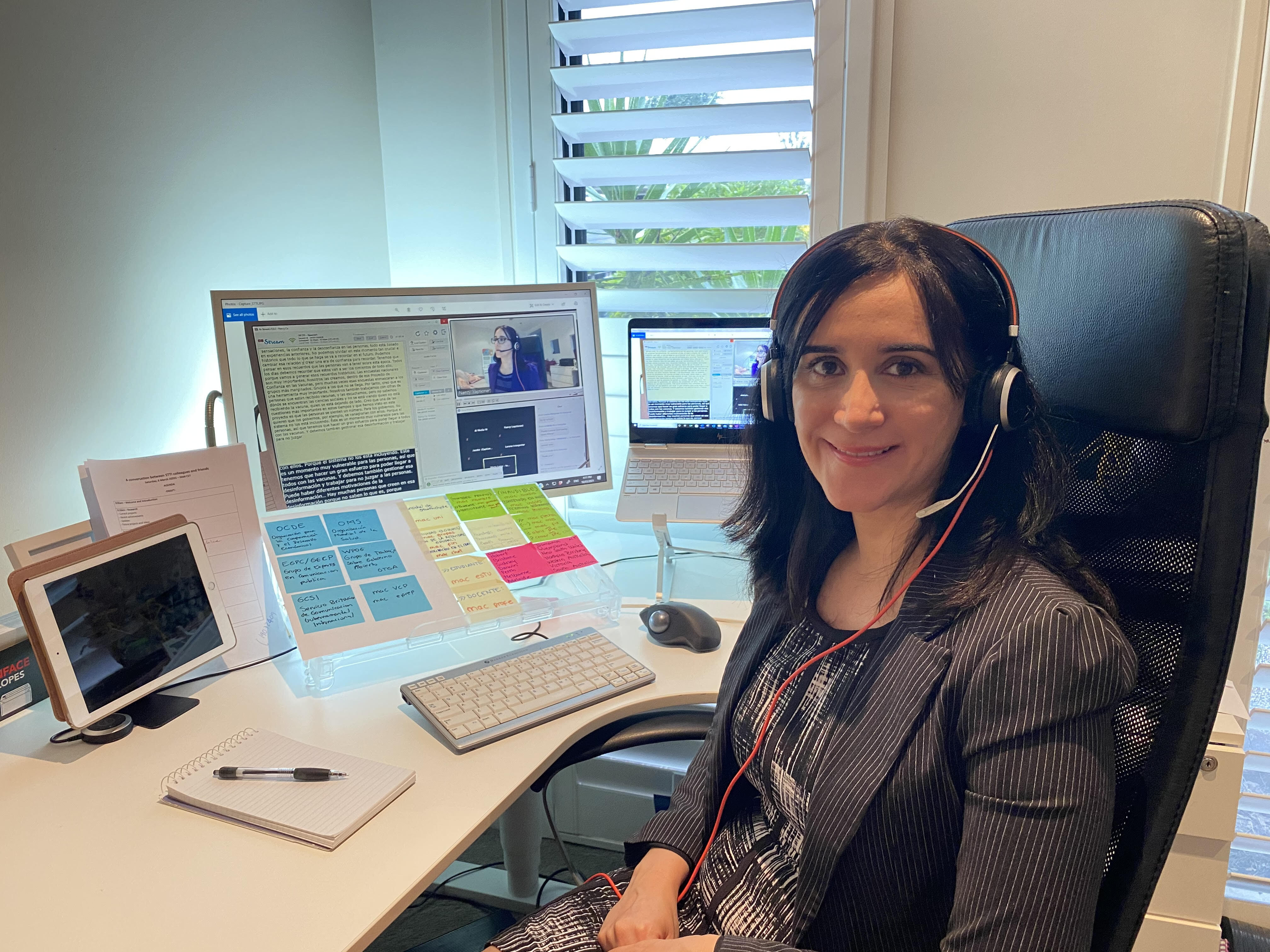 We're continuing to bring you inside looks at the diverse types of freelancers that make up the Rounded community. 
Our spotlight this month focuses on Nancy Guevara, a NAATI Professional Translator, Live Captioner, and Subtitler. 
As a Rounded ambassador, she's got lots of insights on how to succeed as a translator in Australia. If you've ever considered working as a translator, then this is a must-read. 
Here's Why Author & Freelancer Tess McCabe 💓's Rounded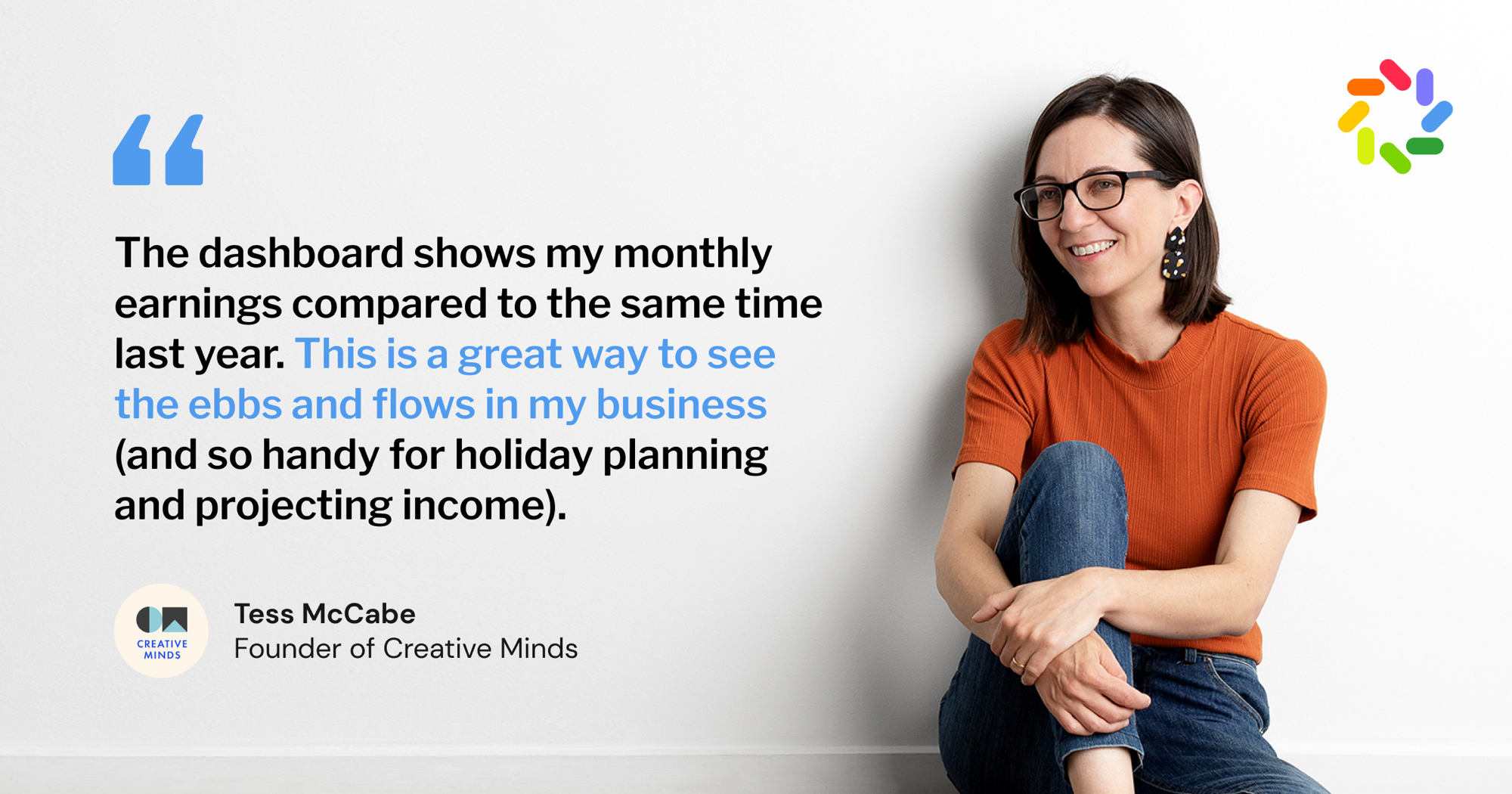 Melbourne-based graphic designer Tess McCabe is an author, the founder of Creative Minds, and an excellent example of what freelancers can achieve with the right talent, skills, and tools. 
One of the tools Tess uses is Rounded, and she recently wrote a blog about why she loves using our platform to manage her freelance finances. You can read her honest review right here.
Survey Results: March
Which channels do you use to market your freelance business?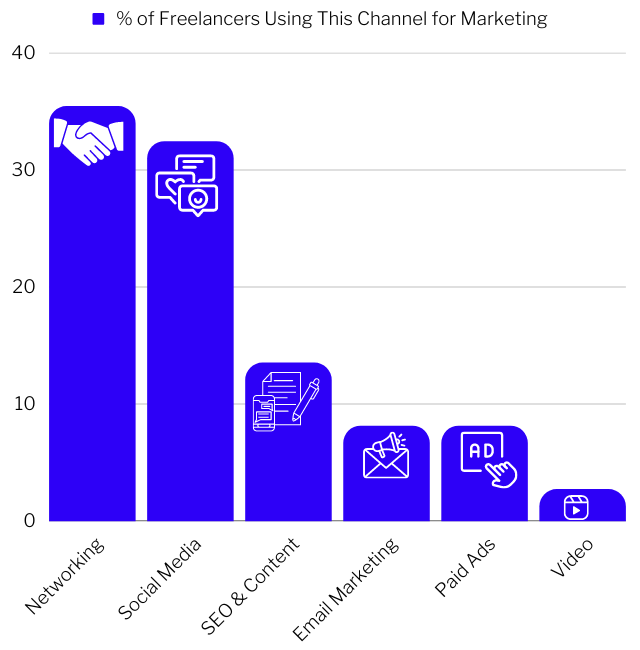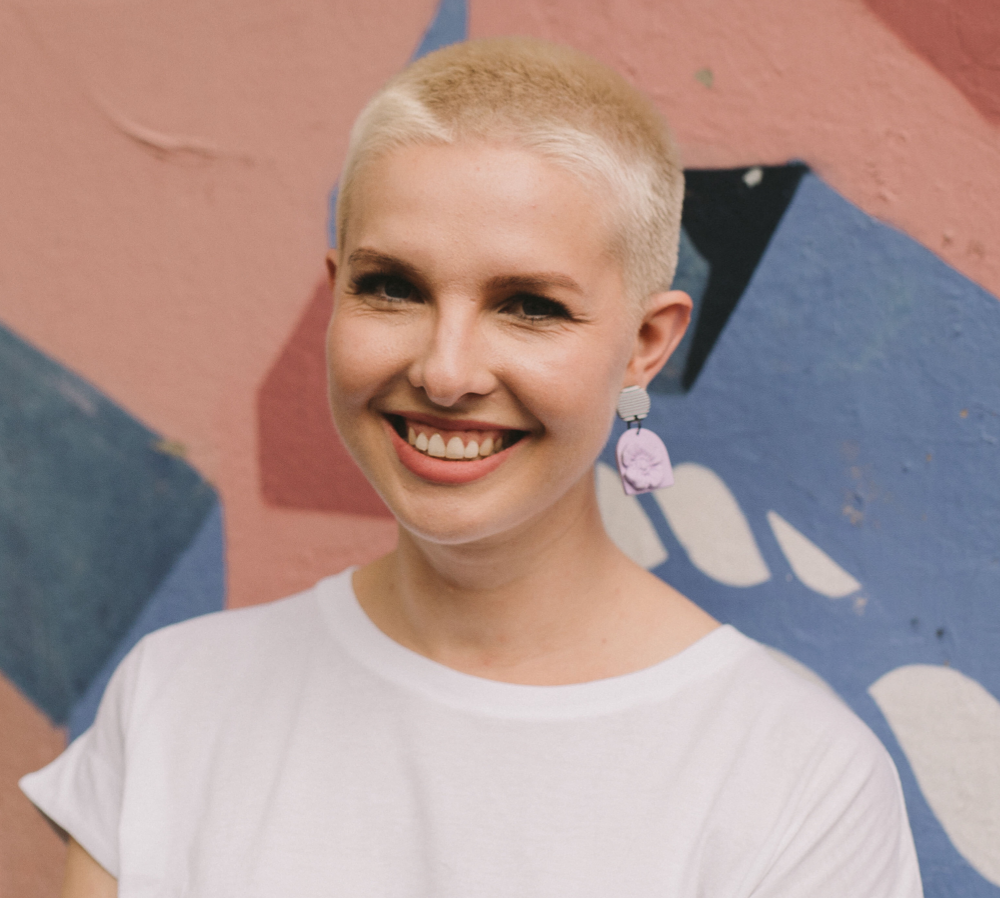 "As your freelance income becomes more steady, try paying yourself weekly or monthly at the same rate. Set up a budget, and divide your payments into different buckets. You might have one bucket for fun stuff and splurging, one for everyday expenses like groceries, one for bills, and some for safekeeping. This kind of planning will make sure you never come up short, and give you the funds you need to pay for the lifestyle that suits you best."
Did you know Rounded could do that?
Share Invoices via a Simple Link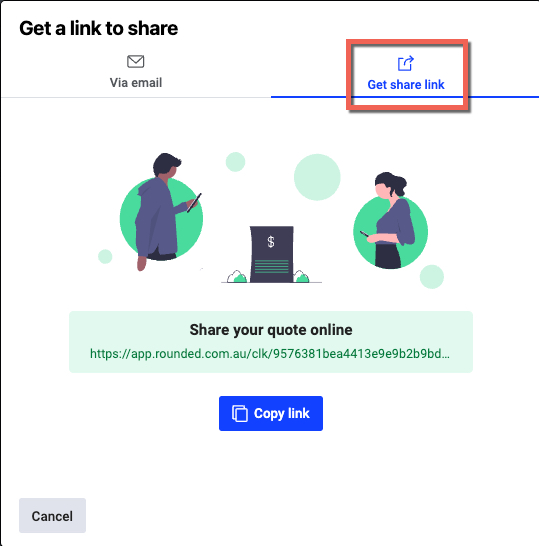 You don't need to send an email to share your invoices with clients! Rounded automatically creates share links for every quote and invoice you make. You can copy and paste the secure link however you like: WhatsApp, text message, Slack, or send it to a specific email address. Here's more info and instructions on how it works.
Learn the Ins and Outs of Rounded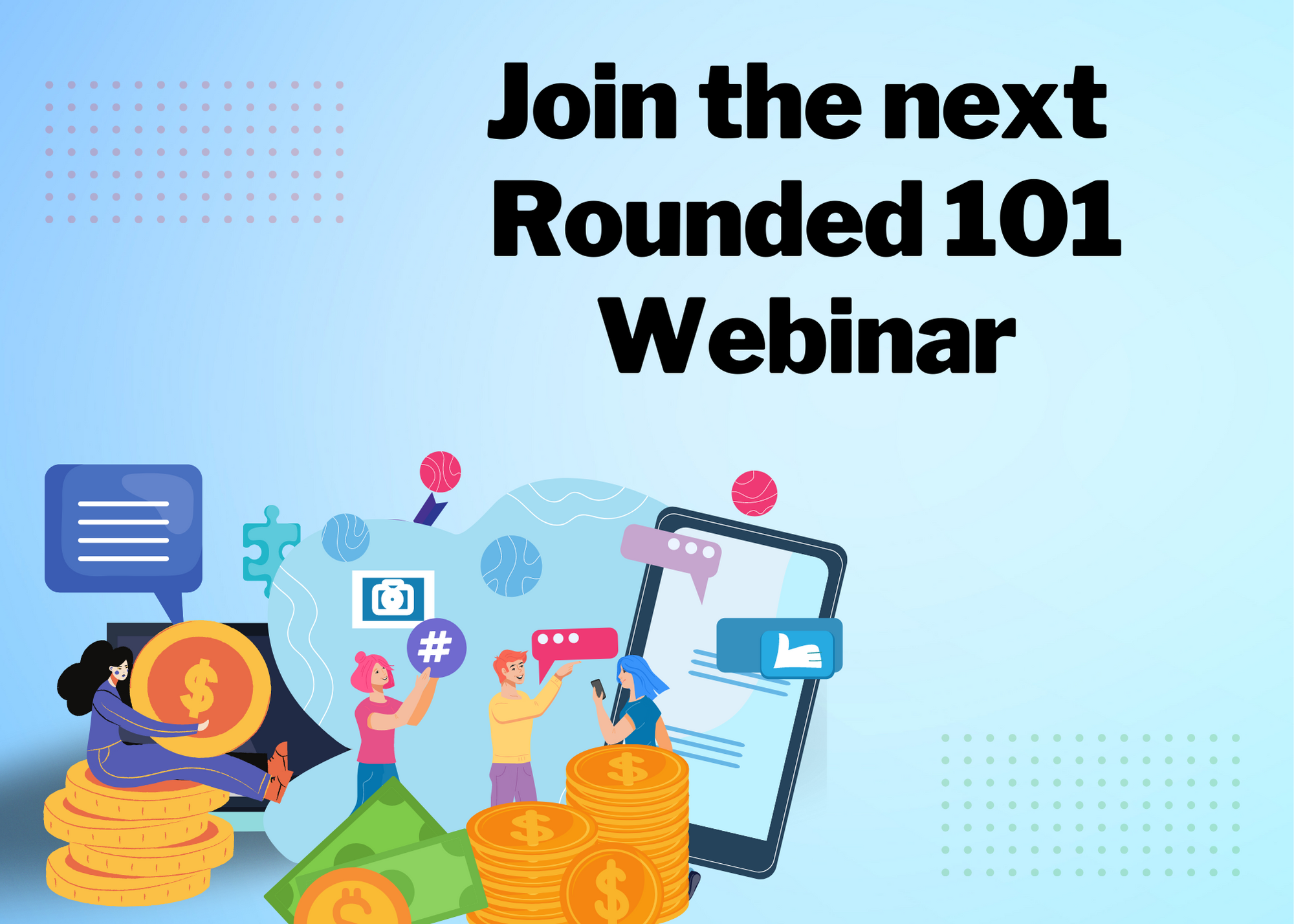 New to Rounded? Curious to learn how it works?
Come join our weekly Rounded 101 Webinars, free to anyone who wants to discover how Rounded helps make managing business finances quick and easy.
The Rounded Roundup - Our Fave Stuff From Around the Web
From Rounded's Friends
Creative + Business
Unicorns vs. Workhorses - Learn how to balance your unicorn side with your workhorse side for freelance success.
Freelance Jungle
Survey: Freelance Client Management - Add your voice to the latest research from Freelance Jungle with this survey! 
Want More Tips & Advice?
Come Follow Us on Instagram! - @roundedapp
Our Insta account is packed full of bite sized tips and great advice from some of the best freelancers out there!
From the Rounded Archives
Business Bank Accounts for Sole Traders - Updated for 2023! Learn the ins and outs of setting up bank accounts for your business.
LinkedIn for Freelancers Part 1 - Turn LinkedIn into a revenue stream for your freelance business with this blog series.


---
Join newsletter
600) ? true : false" >
ABOUT ROUNDED
Invoicing and accounting software for sole traders. Get paid faster and relax at tax time.