How to get paid on time, every time: Advice from freelancers
Tick, tock, tick, tock. Time keeps passing, but your client still hasn't paid their latest invoice. Use these strategies to avoid this frustrating situation.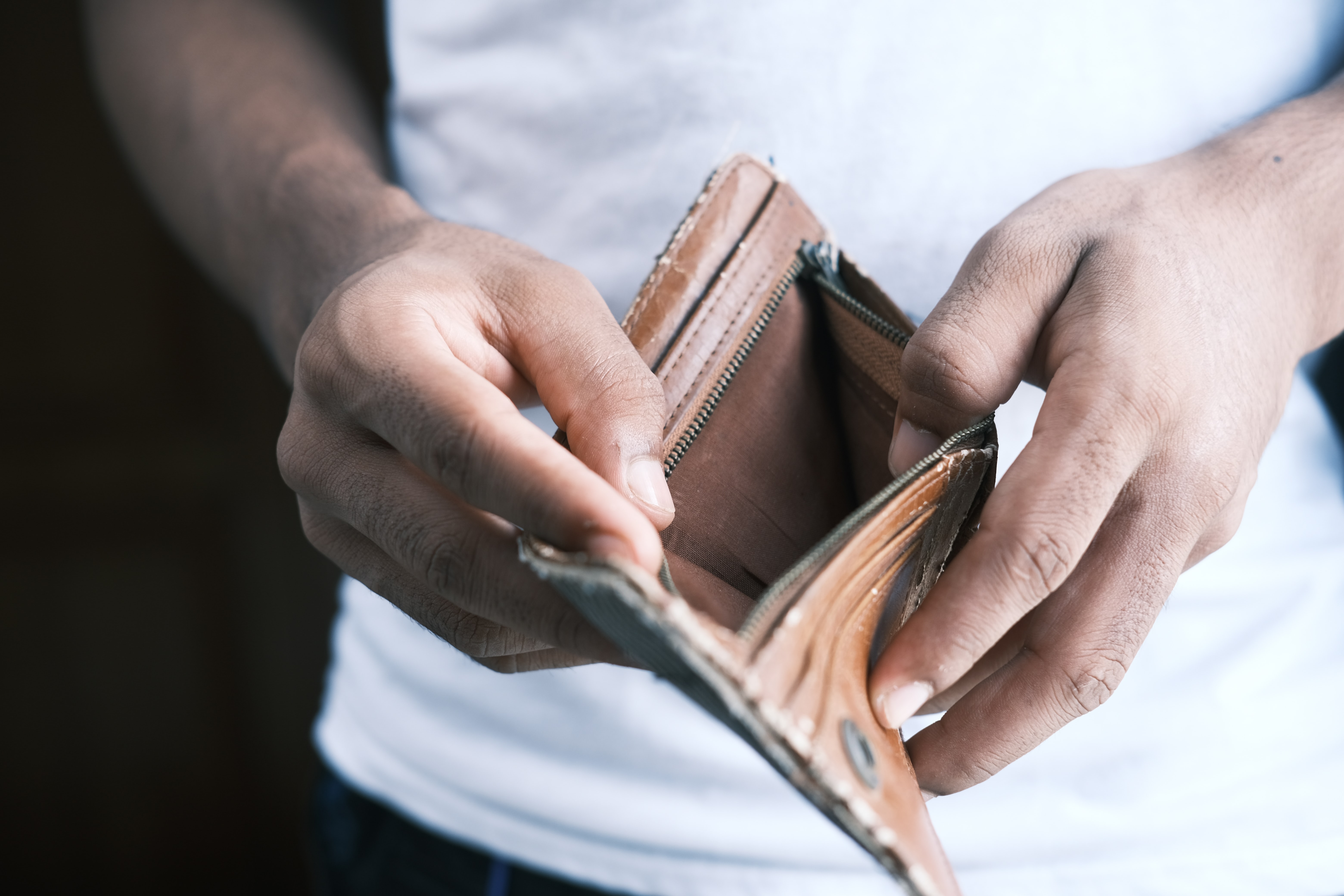 An overdue invoice is more than a simple inconvenience. It can put a serious dent in your income and destabilise your cash flow. 
There are countless reasons why your client might wind up with a late payment by invoice, from mere forgetfulness to deliberate evasion. No matter the cause, you've got plenty of options for protecting yourself against missed payments. 
We asked a group of experienced freelancers about their most trusted methods for securing cash flows and preventing overdue invoices. Here are their top tips. 
Send payment reminders 
This is one of the simplest ways to secure payment from your clients on time. Payment reminders are the first (and hopefully only) step for dealing with late-payers, as one of the most common reasons for overdue invoices is that the client simply forgot the due date. 
Freelance writer Ashley R. Cummings takes a multifaceted approach to combat late payments, including proactively screening clients.
"I do a lot of work through referrals. Vetting clients this way ensures they are legit and will pay on time." 
Still, some clients still manage to miss invoice deadlines occasionally. In these instances, Cummings uses automated payment reminders. 
For Rounded users, this is one of the easiest ways to secure on-time payments. With just a few clicks, you can schedule the invoice due date and arrange an automatic notice for the client when the invoice is overdue.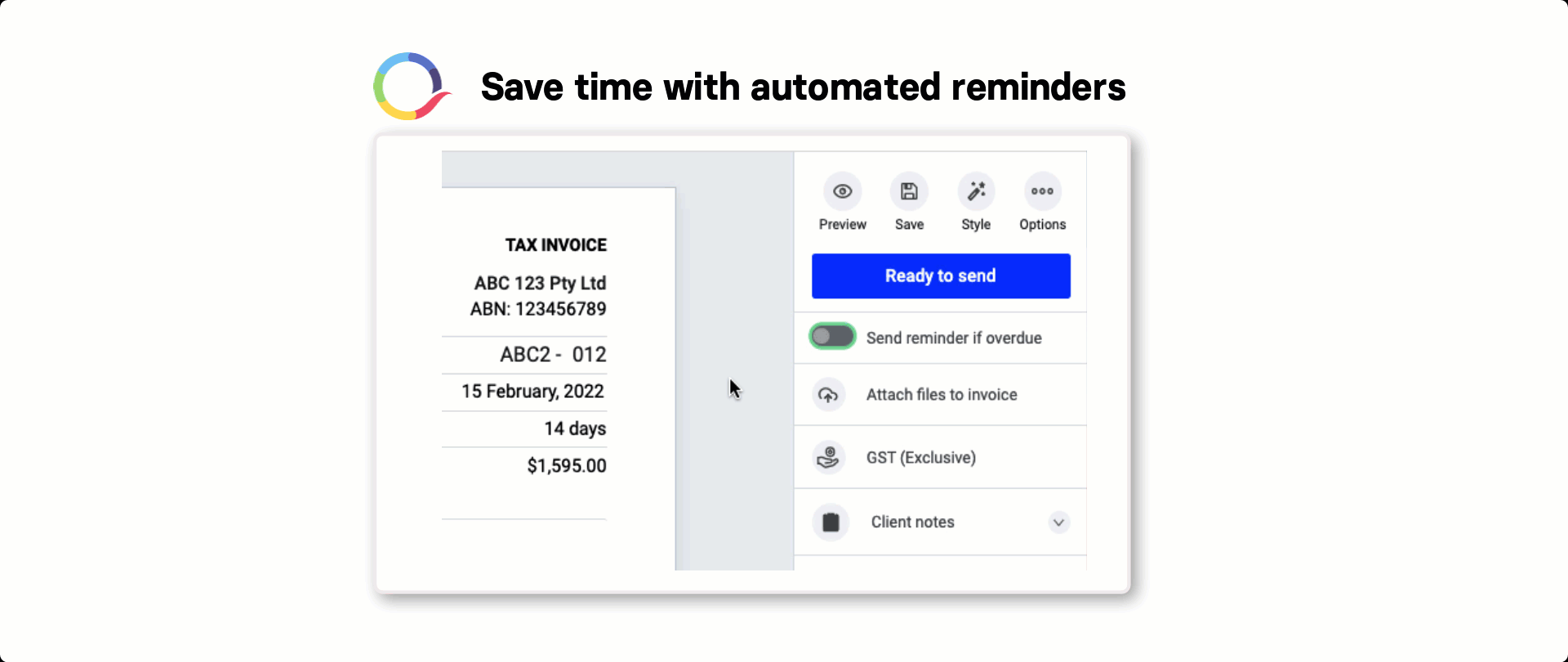 How to send invoice payment reminders 
When sending a payment reminder, the goal is to encourage prompt responses from your clients, without being overbearing or aggressive and souring your professional relationship. 
For late payments, in particular, Caroline Marshall, virtual assistant and Upsource founder, abides by this general guideline:
"A rule of three email follow-ups normally, but I have gone lengths to find phone numbers and calling." 
Usama Ejaz, founder of SocialBu, recommends these five steps for settling (and preventing) overdue invoices: 
Send the invoice three days in advance to give the client extra time to pay 

Remind the client of the required payment on the due date 

Send regular reminders until the invoice is paid 

Send a warning that you will stop all work until the overdue invoice is settled 

Decide on the number of days you're willing to wait on the payment 
You can adjust this technique according to your needs when sending invoices with Rounded's invoicing software. Each overdue invoice triggers one automatic reminder within 24 hours of a missed deadline. You can use the manual reminder option for multiple follow-ups if you need more than that. 
Advance reminders and payments 
You don't have to wait until the invoice is late to send payment reminders. 
Set your clients up for success by sending helpful notices of upcoming bills. Who knows—your clients may just end up paying their bills early! 
On that note, you might also consider incentivising clients to make an advance payment. You can do this by offering early payment discounts and other such promotions. (But be sure not to undercut your earnings!) 
Require a deposit upfront 
Getting an initial, nonrefundable payment at the start of any new project or client relationship dramatically reduces the likelihood that a client will pay late. 
Most people are less likely to avoid paying for work they've already invested in. Additionally, deposits offer a partial payment guarantee. The advance compensation helps sustain your cash flow, even if the payment is delayed or neglected. But you don't have to enforce this with everyone, all the time. 
Katie Lewis, freelance content marketer, creative writer, and editor, says;
"I find the most success in requiring a 50% deposit with new clients. After we've worked together for a while, we build up the trust… and instead invoice biweekly."
A  client who is willing to pay upfront demonstrates they're willing and able to compensate you appropriately for your work. This can serve as another lead-qualifying method, helping you screen out clients who can't or won't meet your payment terms. 
Offer multiple options for payment by invoice 
If you want your clients to pay on time, make it easy for them by offering as many billing options as possible. Online payments have become the preferred way to pay, more than doubling the popularity of cash payments. 
That's why content marketing consultant and freelance coach Jasmine Williams of Jasmine Williams Media offers payment flexibility where possible.
"I noticed a big change once I started accepting credit card payments. Not everyone has hundreds or thousands of dollars on hand. Removing that obstacle leaves less wiggle room for late payments." 
Fortunately, Rounded offers freelancers the ability to accept several payment methods, including credit cards. You can even accept transactions in multiple currencies, from Euros to Rupees. 
Related Article: Improve your invoicing in 6 easy steps 
Encourage on-time payments with late fees  
Freelancers commonly use late fees to deter overdue invoices. They're highly effective in enforcing deadlines, but they should never come as a surprise. It's best to inform your clients of the consequences of overdue invoices as far in advance as possible. 
You can do this by either including a late fee clause in your contract payment terms or by including terms for late fees on individual invoices. 
For example, Rounded's free downloadable invoice templates typically include dedicated sections for: 
Due date 

Pricing 

Payment details 
With each of these elements and a customised message in the payment details section, you can provide all the information your clients need to make a timely payment by invoice. 
Download your template today to set clear expectations and ensure you receive your due compensation. 
What to do if you still haven't been paid on time 
You've gone through your options, but you still have outstanding invoices. Luckily, there are several options for resolution. 
You should have a protocol for securing payment from unresponsive clients. 
Throughout it all, you can still be kind and professional with your payment reminders. Here are a few ways to do that. 
Related: 3 tips to stop outstanding invoices from becoming cash flow problems
1. Use gentle yet firm language 
Afoma Umesi, freelance B2B writer and editor for marketing and productivity SaaS brands, says, "Especially in this pandemic, I've been extending grace to clients. On the one or two occasions when payment has been late, I send a reminder email." 
Umesi makes a point of using gentle yet firm language in the messages, stating, "This is a friendly reminder that invoice #[x] is overdue." 
When this doesn't work, and the invoice exceeds the 30-day mark, Umesi draws the line by pausing all current work and refusing future projects with the client until the payment is complete. 
2. Pause all future and ongoing services 
On that note, when most other methods fail, you've got to put your foot down and refuse to continue working until all unpaid invoices are settled. 
Otherwise, progressing to new projects can essentially enable your client, suggesting that you'll fulfil any requests, whether you're appropriately compensated or not. 
Further, continuing work can open the floodgates for more disrespect of your professional boundaries. Allowing your clients to ignore your payment expectations invites the same behaviour in other facets of your working relationship, leading to an unhealthy dynamic.  
3. Follow through on late payment fees warnings 
Failing to follow through with late fees and collections warnings is a surefire way to undermine your payment terms. That's why you must take care to prepare these methods of action in advance by either automating them,  hiring outside assistance, or writing preventative stipulations into your contracts. 
For example, Kenzi Wood, owner of Kenzi Writes, says, "I've added a stipulation in my contracts that says I can 'fire' the client if they're late paying three times." 

Wood also adjusted the allowed payment period to encourage punctuality. "I used to do net 30 payments. But I realised this encouraged people to put my invoice on the back-burner. I switched to upon-receipt and net 14 terms now and haven't had nearly as many problems." 
4. Hire a third party 
When things really get tough, you may want to hire a third party to secure your payment. 
However, VA Carolina Marshall, founder Upsource, suggests freelancers reserve this option as a last resort. 
Hiring someone else to chase down late payers can be helpful in a pinch since the third party is unbiased and can maintain professionalism since they're removed from the business transaction. 
In more extreme circumstances, it's best to consult a legal professional to explore your options for collecting your owed payment. 
5. Escalate with multiple points of contact  
Unfortunately, some clients will go out of their way to avoid payment. Sometimes, a client may go so far as to mute or ignore communications from your business contacts. When this happens, you may need to bring in a colleague or superior to escalate the matter. 
For instance, content marketer and writer Jasmine Fleming recalled one instance of deliberate non-payment, and how it played out: "The client refused to acknowledge several emails of mine, so I included the CEO in an additional email and received a quick response."
A similar method works for Bethan Vincent, marketing consultant and fractional CMO.
"I always get the contact details for the accounting team when working," they noted. "[This way], I can communicate directly with them if any issues arise." 
Receiving on-time payments as a freelancer is vital to keep your business operating. You can prevent late payment issues by taking proactive methods, such as clear stipulations in payment contracts, charging late fees, and requiring deposits. 
Combining these methods with automated overdue invoice reminders and multiple payment options with Rounded can provide the thorough security you need for smooth transactions and healthy working relationships.
Cover Photo by Towfiqu barbhuiya on Unsplash
---
Join newsletter
600) ? true : false" >
ABOUT ROUNDED
Invoicing and accounting software for sole traders. Get paid faster and relax at tax time.