How to set the right prices for your freelance business
How you set and structure your prices will have a major impact on the success of your freelance business. We spoke with business coach Brook McCarthy to reveal the best methods to charge the right price.
Article contents
−
+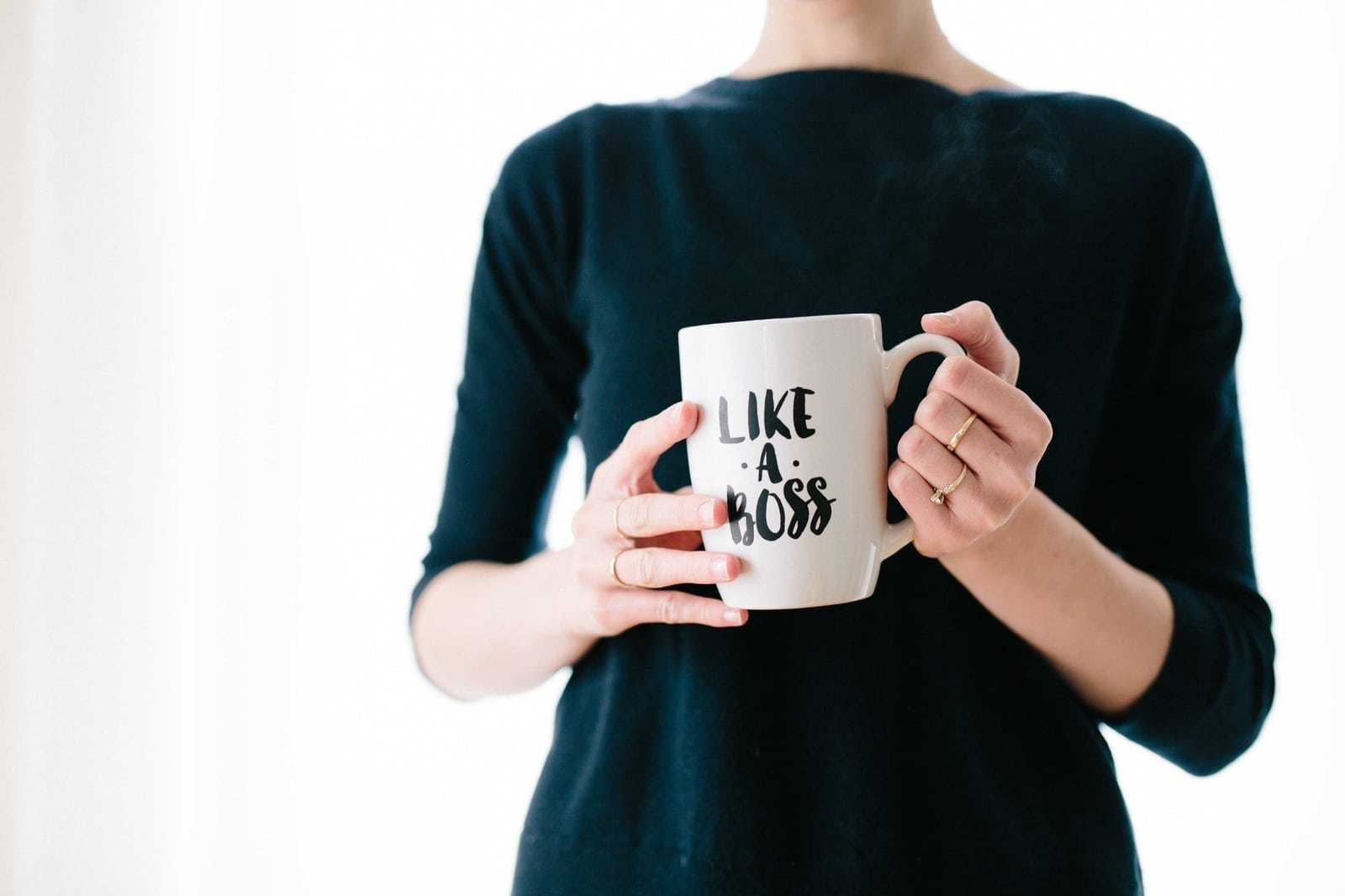 Setting the correct costs for your services can be a major point of anxiety. You may worry about how much your competitors are charging, or think you're asking for too much. And for some, even talking about costs and fees is uncomfortable.
But that's part of the problem, according to Brook McCarthy, digital marketing expert and business coach. She's worked with hundreds of Australian business owners and found that consistently, the taboo around talking about money and pricing is what holds them back.
Brook joined us for a recent Freelance Legends interview to address the issue of pricing head on. You can watch our full interview which is at the end of the post, or read through the article and enjoy some highlights from the video as you go.
Why it pays to improve your pricing
At the start of our conversation, Brook gave us three reasons why freelancers need to work hard to set the right prices.
Australian business owners often make well under the national average in annual salaries.

Small business owners usually don't pay themselves much of a salary. Instead, they put any revenue back in the business.

Sole traders will find themselves waiting for tardy clients to pay invoices, which can cause long gaps in income.‍
Freelancers will also make some costly assumptions, Brook explains. When providing a quote to a client, you may think to yourself, "There's no way this person can afford that price tag!"
That kind of assumption isn't based on anything but your own opinion. And once you find a customer who is willing to pay the right price, you'll realise those kinds of assumptions can end up losing you money.
All these factors together mean money can too often be tight for freelancers—unless they take action and structure their pricing to start charging what they're really worth.
How to change the game with value pricing
Value pricing explained
How can sole traders overcome the issues that get in the way of them making more income? According to Brook, the best method is to shift your thinking about pricing and embrace what's known as "value pricing."
"Value pricing is understanding what is at the heart of what we're selling. It's not just words on the page for a copywriter, or pushing pixels for a web designer," Brook explains.
Instead, pricing should be based on the value you provide to your clients and customers. Whenever you talk about your pricing—in person, on your website, wherever—you should focus on demonstrating your value as clearly as possible.
Once you do this, you will start attracting clients who are willing to compensate you for your hard work and skill. And you can say goodbye to the late-payers and price-hagglers who make running a business so challenging.
Of course, demonstrating your value is easier said than done, especially if you aren't used to talking about your value openly.
Fortunately, Brook has coached a number of business owners through this process, and she gave a few of her top tips:
Be curious about your customers
To understand the true value you bring to your customers, you need to foster an active curiosity about them. You must understand what their problems are, what they want to achieve, and what they desire most in a service provider.
The best way to do this, Brook says, is to talk to your customers directly. Feedback surveys are a great way to gather this kind of information. You can send a survey to your existing customers, or use polls on LinkedIn or Facebook to gauge a larger audience.  
When you're on the phone or in meetings with clients, focus less on talking about yourself and instead ask lots of questions. Listen carefully to their answers; in these conversations, your customers will show you exactly where you have provided value, and what they want most.
The more you listen to your clients, the easier it will become to identify what value you truly provide at the core of your business. This is also known as your unique selling point (USP), or value proposition.
We put together this guide to make it easier to finding your USP—including a free USP template.  
Brook's formula for communicating value
Communicating your value
Once you've taken the time to discover what value you can bring to your clients, the next step is communicating it clearly. In the clip above, Brook outlines the formula she uses for this—it's definitely worth a watch.
Here are the highlights:
Industry data and research
Brook recommends using stats and data as a way to demonstrate your value. If you have hard facts about how you've helped customers, it's a good idea to place this front and centre on your website or marketing materials. You can also use industry data to convey your value. For example, if you're a videographer, you could share stats about how many businesses use video content for marketing purposes.
Testimonials, case studies, and social proof
Value pricing is all about building trust in your customers. That's why using your existing clients' words can be so powerful—prospects are much more likely to believe in your value if they can hear it from others like them.
Gathering testimonials is as easy as reaching out to your clients and asking them for feedback. Ask them questions that will help them create a quote that speaks about your unique value. For example, you can ask them, "What would you say is the best thing I've done for you/your business?" or "How has your business changed since working with me?"
Case studies take a little more work and planning, but they can be an incredibly powerful asset when communicating your value. We've put together this article to help you use case studies to grow your business.
Remember that social media can also be a powerful place to display your customers' words. LinkedIn allows you to gather referrals and testimonials on your profile, and you can share visual quotes or video testimonials from customers on any social media platform.
Illustrate your before and after
You've probably seen personal trainers or cleaning companies use "before and after" photos—and there's a reason they are so effective. Customers are more willing to pay if they can envision a transformation, Brook explains.
Almost any type of business owner can show these kinds of transformations, perhaps not with photos but in the words you use on your website and in your marketing content.
For example, a freelance web designer might talk about how they can update a slow, outdated site to something modern and customer friendly. A copywriter might show how much one of their clients gained in revenue after refreshing the text on their website.
The key is to focus on the transformation, and not necessarily the process. How you get your work done is likely very interesting to you, but your customers are more interested in the outcomes.
Avoid the urge to compete on pricing
When you're setting your prices, you may feel tempted to undercut your competition with lower pricing. While this may gain you some income in the short term, it's not a good strategy.
"Attempting to compete on price is a race to the bottom," Brook told us. Once you do, you end up resenting the work and the client. You also will attract people who are difficult to work with, because they always want a deal.
Brook's guidelines for creating killer quotes and proposals
Creating killer quotes and proposals
Writing up quotes and proposals is a big part of getting your pricing on track, and once again, Brook had some excellent tips for us.
When to be direct about your costs
As a freelancer, you'll probably come up against your fair share of "tire kickers." These are people who appear interested in your business, but less likely to pay what you're worth because they're just scoping you out.
These kinds of customer inquiries can definitely drain your time, so Brook recommends being upfront about costs as best you can. In some cases, this may mean listing your prices directly on your website.
If you're unable to do that because your prices vary, then giving a ballpark price isn't a bad idea. But a word of warning from Brook: People often latch on to the first number they're quoted. So if you give someone a ballpark price, they may focus only on the lower number. For this reason, it's usually a good idea to give a ballpark higher than you think you need, to build in some wiggle room.
Have a conversation before the quote
If you aren't the kind of business owner who has set pricing, then Brook recommends you get prospective customers on the phone or in a meeting before you quote them.
This will allow you time to ask them important questions about their business goals, their current pain points, and their expectations. Once you have this information, you can use it to create an irresistible quote that highlights your value.
Crafting a value-first quote
When you're ready to write up a quote, Brook recommends you start by talking about the value you're bringing right at the top. Using the information the client has shared with you, state the problem they're currently facing and the ideal outcome you will bring.
When you list out the pricing, list all of the different aspects of your service and the terms and conditions you plan to put in place. Quote higher than you think you need to because it's likely the client will want to negotiate some before they settle on a final price.
Remember that if you are putting a lot of time and effort into creating a complex quote for a client, you should charge for the time you spend as well.
Following up is a vital part of the process
Finally, Brook gave this important reminder: You should always follow up on the quotes and proposals you send.
It's very common for customers to say no the first time they hear a pricing offer, or they may go quiet after reading over your proposal. It's tempting to want to give them space, but following up shows you are enthusiastic and want their business.
Of course, you don't want to become pushy or aggressive. But setting yourself reminders to check in a day or two after sending the quote is a good start. If someone says no, make a note to touch base with them again in a few weeks or months to see if they've reconsidered.
Pricing Q&A with Brook
By the time Brook was done with her presentation, quite a lively conversation had started amongst our webinar viewers. We opened the floor up to questions, and you can see Brook's answers in the clip above. During Q&A, Brook discussed:
Setting payment terms

Dealing with customers who are slow to pay

How to use news mentions to sell your business

How to manage pro bono work

Increasing prices with long-term clients

Overcoming imposter syndrome
Audience Q&A
If you enjoyed this conversation, you won't want to miss our upcoming Freelance Legends webinars. Sign up for our mailing list at the top of this page to get a heads up when the next one is scheduled.
The full recording:
The Art and Science of Pricing with Brook McCarthy
---
Join newsletter
600) ? true : false" >
ABOUT ROUNDED
Invoicing and accounting software for sole traders. Get paid faster and relax at tax time.