The Future of Freelancing: 5 predictions for 2021 and beyond
2020 was a year that transformed virtually everything about how we live our lives. Now the vaccine is being rolled out, some aspects of life may return to normal as early as the middle of this year. But the working world has likely changed forever—especially for freelancers and sole traders.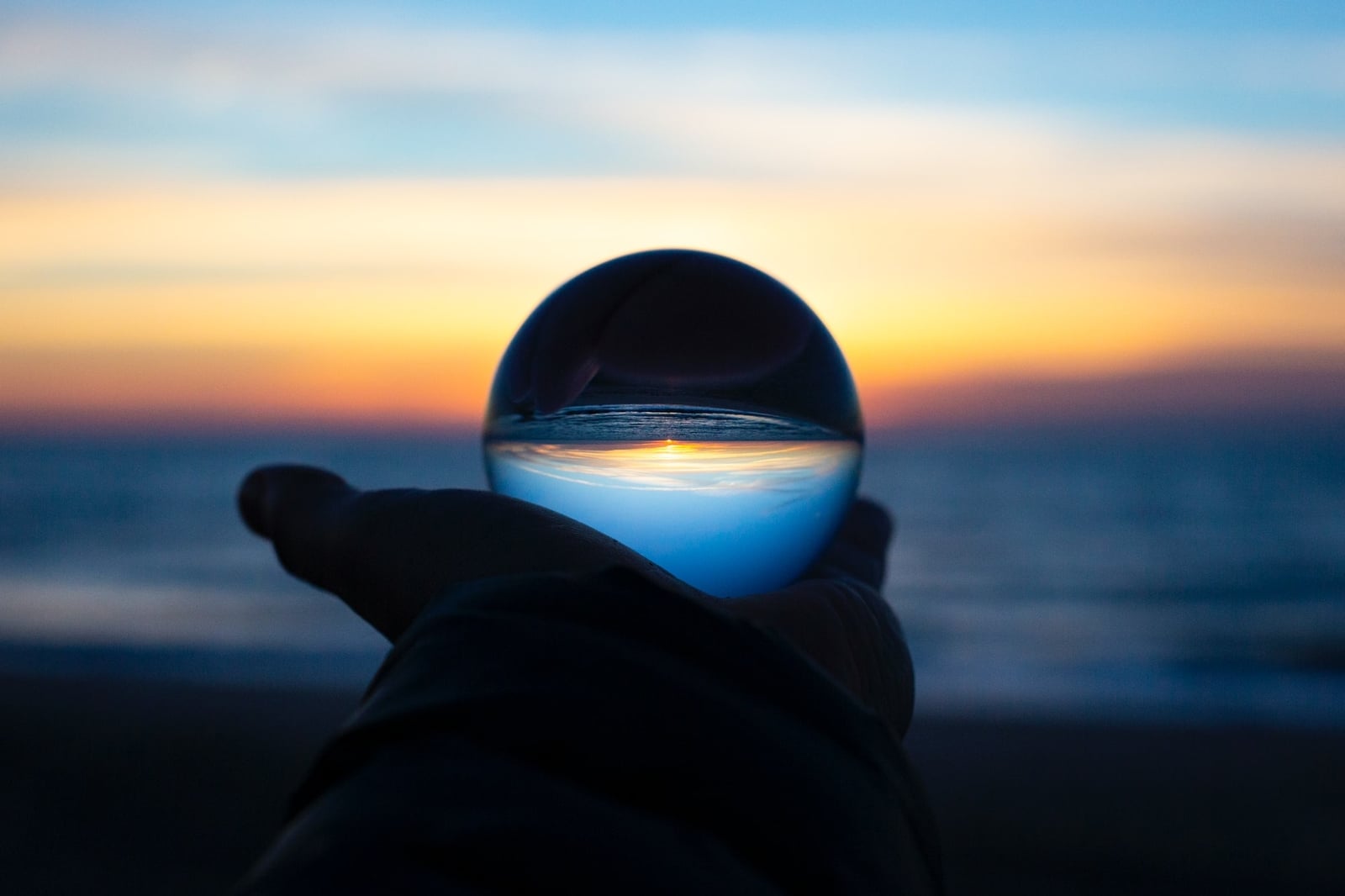 At Rounded, we spend a lot of time thinking about how the world might change for freelancers. We've listed the shifts that we think are likely to happen—with some tips on what you can start doing now to make 2021 a year for the books.
Prediction #1: A lot of people won't go back to traditional work
For many people, 2020 was a crash course in working from home. And while people complain about Zoom meetings and workplace isolation, there are plenty of people who have learned what existing freelancers already knew: Working from home can seriously improve your life.
A recent Ten Spot survey found that 35% of workers plan to work remotely two days a week even after the pandemic—a 12% increase from before the pandemic.
Businesses are also catching on to the benefits of hiring freelancers and remote workers. They can reduce office space, lowering their rent, while also providing workers with perks like flexible working hours. Not to mention, they are no longer limited to their geographic area to find the best talent.
So what does all this mean? Freelancing and remote working will be more accepted across all industries, meaning more opportunities for sole traders of all sorts.
Prediction #2: More freelancers will mean more competition
If our first prediction comes true, then the landscape is likely to change for freelancers and sole traders who are already in the game.
On the one hand, as businesses become more eager to hire freelancers, there will be new lead opportunities for freelancers—especially those working in jobs that can be performed at a safe distance (ie. from home) until the vaccine is rolled out.
On the other hand, more people taking the freelancer and sole trader path means more competition. It remains to be seen if the number of new jobs available will outpace the number of new freelancers on the scene. But either way, freelancers who are already in the game can take a few actions to get ahead.
How freelancers can stand out in 2021
Leverage your profile and testimonials. As a seasoned freelancer, you likely have a portfolio of work and some client testimonials on your belt. Start showing these off on your website, social channels, and anywhere else you think potential clients might see it.
Add a new platform to your promotion schedule. While you don't want to spread yourself too thin, think about breaking into new promotional platforms that you aren't using. Maybe you are a Twitter aficionado, but don't know LinkedIn well—is it time to switch it up? Or you could leap into one of the developing platforms out there, like TikTok, to start showing up where your competition isn't.
Be the more organised option. New freelancers will still be getting their footing as they break out on their own. You can stand out to clients by being more organised. This can mean having solid processes in place, and making it easy for clients to communicate with you, learn from you, and pay your invoices.
Build relationships and start collaborating. Want to get in front of new clients in 2021? One of the best ways is to start collaborating with other freelancers. Look for partners whose audience might overlap with yours—for example, graphic designers and freelance writers often share the same clients, but they aren't in direct competition.
Prediction #3: There will be a "co-working" renaissance and a digital nomad surge
Freelancers and sole traders may be confined to their homes now, but that doesn't mean they will stay there if and when the virus abates this year.
If the vaccine is as promised and life begins to return to normal, we'll have a whole new generation of freelancers who are looking to get out of the house and start interacting with other humans again.
Coffee shops and libraries may begin to fill up, so to accommodate this shift, we expect to see new types of co-working spaces opening up. This may lead to more affordable co-working offices, hybrid offices that have open seats for roving freelancers, or even AirBNB-style office rentals.
Speaking of which, if the travel industry starts to rebuild in 2021, we're likely to see a surge in the number of people who call themselves digital nomads. A lot of people are feeling wistful for travel, and now that more of them are freelancing and remote working, the digital-nomad lifestyle may become more mainstream.
Prediction #4: Generation Z is here to shake up the game
The oldest members of Gen Z are now in their early 20s, which means every year they will make up a larger and larger part of the workforce.
We already know Gen Z is different in a few important ways, compared to their predecessors. According to Pew Research, Gen Z-ers were more likely than any other generation to say they or someone in their household had lost a job or taken a pay cut due to the Coronavirus pandemic.
Gen Z also represents the first generation of digital natives—people born after the advent of the internet. Combined with their eagerness for a job,  it makes sense that Gen Z will begin to make up a large part of the freelance landscape.
The Pew data also shows that Gen Z members are more progressive, have higher levels of education, are more diverse, and show higher levels of concern about social justice issues than any generation before. These attributes will shape our working world in 2021 and beyond.
Prediction #6: New technology will make life easier for freelancers
At this point in the pandemic, most at-home workers are well-versed in the world of Zoom. Other freelance-friendly tech platforms, like Slack and Airtable, have seen growth in their user bases. It's happening here at Rounded too, as more freelancers sign up for our finance management software.
Right now, there are entrepreneurs and software developers looking for ways to make the freelance lifestyle even easier. It's impossible to know what sort of new tech is coming down the pipeline, but we can expect to see more communication, collaboration, reporting, and productivity tools coming our way in the near future.
Whatever changes we see in the future, Rounded will be here to make sure you can stay on top of your finances. We're looking forward to a new year—one that is perhaps a little more normal than 2020.
---
Join newsletter
600) ? true : false" >
ABOUT ROUNDED
Invoicing and accounting software for sole traders. Get paid faster and relax at tax time.