Is meeting clients for coffee tax deductible?
If you buy your client coffee, can you write it off as tax deductible? What about petrol? Or your AirBNB when visiting a client? Let's look at some of these grey areas a bit closer to prepare for tax time.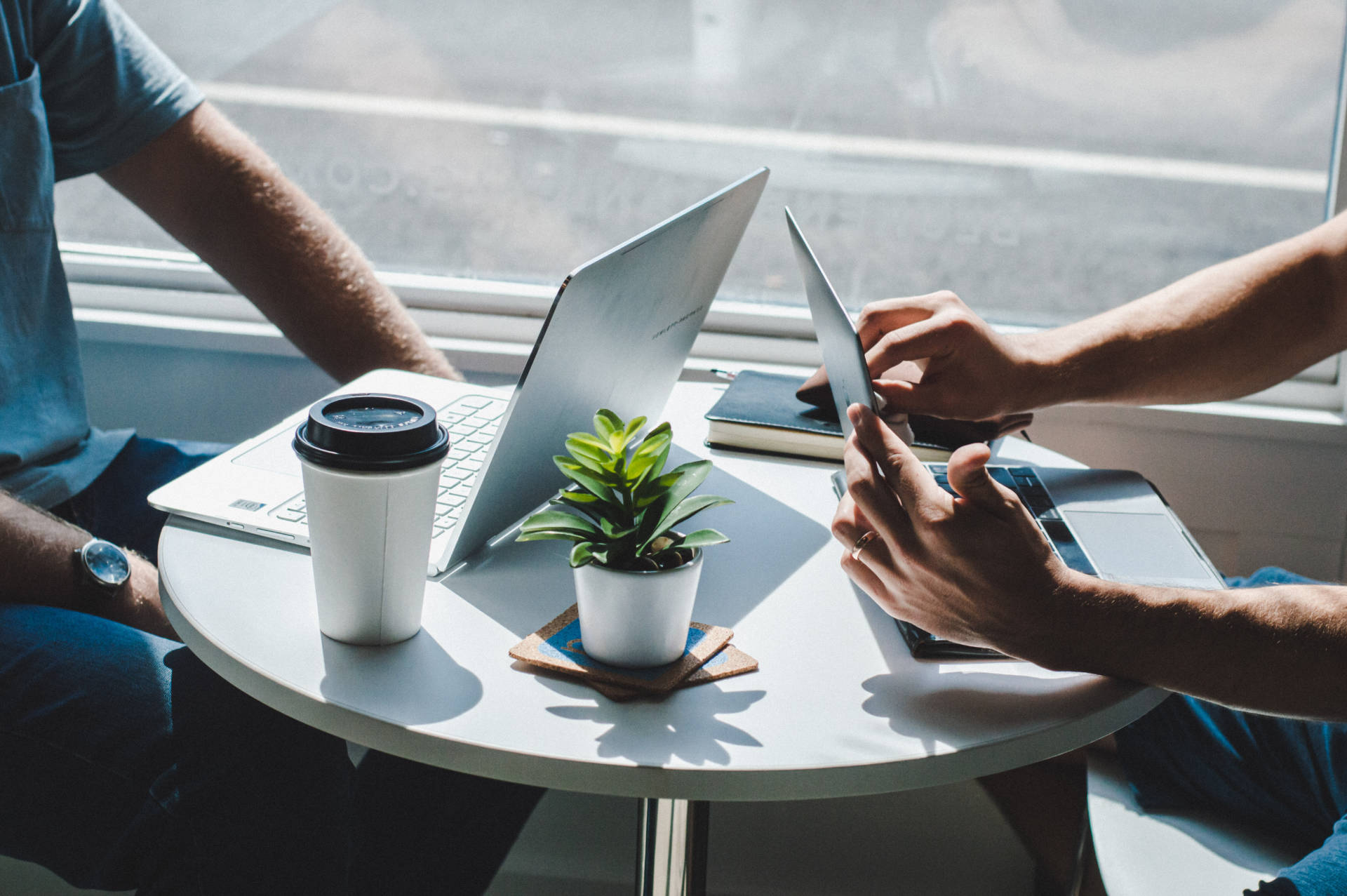 Rounded has been helping Australian freelancers and small-business owners manage their finances for years. We know that filing taxes and claiming expenses can be super confusing, especially for anyone who has recently started their own business.
In this article, we're going to address some of the most common questions our customers have about tax deductions, and give you resources to help you file everything properly. 
If you're looking for more general information on how to file taxes, or what claims you can make as a sole trader, check out these two articles:
But to take a closer look at those grey areas not covered in those two guides, we've teamed up with Holly Shoebridge, from Oceans Accounting, to make sure all of this info is up to date for 2021 and beyond. 
Simple expense tracking for freelancers
Rounded connects to your bank to make expense tracking easy
Start free trial
Note: While we do our best to provide you with accurate information about paying taxes, remember that everyone's financial situation is unique. We highly recommend hiring a tax accountant to make sure everything is squared away properly when it comes time to file. 
Is coffee tax deductible? And what about meals? 
It's not uncommon to meet your clients in public for coffee, a meal, or even drinks—especially if you don't have a formal office.  But can you claim this as a tax deduction, or count the GST you paid as a GST credit on your quarterly tax payments? 
The reality is, the ATO is somewhat ambiguous about what constitutes a business meeting and what constitutes "entertainment," which is not tax deductible. 
According to Holly, the best way to determine whether a meal is tax deductible is to apply the "Where, What, When, Why" method:
Where did the meal or coffee take place? Typically, if it happens out at a restaurant or cafe, then it's counted as entertainment and therefore can't be claimed. However, if you purchase light meals, refreshments or coffee with the intent to cater for a meeting back at the office space or on site at a client's office, then it very well could be classified as a deductible expense. 
What did the meal entail? The ATO's general rule is that light meals and coffee are generally tax deductible. Extravagant meals, however, are not. And if you add alcohol into the equation, it's pretty much guaranteed that the ATO will see that as entertainment and not tax deductible. 
When did the meal take place? For it to be considered as a tax deductible expense, the ATO will assess when the meal or coffee took place. Food or drink provided during work time, during overtime or while an employee is travelling is less likely to have the character of entertainment, and therefore more likely to be deductible.
Why did the meal or coffee take place? Was it purely for business reasons, such as during a meeting or staff training? If not, it will most likely not be counted as tax deductible. 
These are general rules, but obviously there is still quite a bit of grey area. That's why Holly suggests that you speak with a tax accountant before you make any claims—they can look at each instance individually and help you decide if it passes the test.  
You can read more about the ATO's ruling on this matter here, though fair warning, it's a pretty dry read. 
What travel expenses are tax deductible? 
We've talked about your vehicle expenses, but what about other forms of travel? Some sole traders have to book flights, rental cars, and hotels quite frequently for work, and these can add up. 
Here's the good news: Some of your travel expenses for work likely can be claimed as tax deductions. This includes airline fares, taxis or ride-sharing fees, public transportation costs, hotels or AirBNBs, meals if you are staying overnight, and car hire fees (including petrol and insurance). 
But there's an important caveat: In order to claim any travel expenses as deductions, they must be directly related to income-earning activities. This can get a little complicated if you plan to mix work travel with travel for pleasure. 
Let's say for example you are flying to the Gold Coast with mates for a week, but at the end of the trip you'll spend one day visiting a client nearby. In this case, the vast majority of the trip is for pleasure and therefore not tax deductible. However, the meals and accommodation and travel expenses related to the day you spent with a client could be deducted as expenses. 
For this reason, it's a very good idea to keep a travel diary of your trip, so you can easily show exactly what portions of your trip were work-related. The ATO has a great poster that shows you exactly how you can keep an accurate diary. It's definitely worth reading if you plan on traveling a lot for work. 
Once again, because it's such a grey area, it's highly recommended that you speak with a tax accountant to look at each instance on a case by case basis. They'll help you decide what portions of your travel can be claimed.
Other business operation expenses you can claim 
Before you file your taxes, we highly recommend you take a look at this list from the ATO of "Deductions for operating expenses." This list includes some things you may not have thought of, like: 
Subscriptions to work-related journals or magazines

Business software fees

Low-cost mobile phone accessories (like phone cases and charging cords) 

Legal fees 

Bad debt

Protective gear (including sunglasses and hats if you work outside) 
Look over this list, and if you think some of your expenses from the last year or quarter fit the bill, speak to your tax accountant to verify you can claim them.
Ready to start filing?
Hopefully this article helped you answer some of those burning tax-related questions sole traders often have. But the work isn't done yet—you still need to file all of these claims appropriately, provide your receipts, and get everything sent off to the right place before the deadline. 
If you're feeling stressed about all that, we're here to help. Thousands of freelancers  use Rounded to take the anxiety out of tax time, thanks to features like: 
A beautiful dashboard that shows an overview of your business

Expense tracking that connects to your bank

One-click reporting to simplify PAYG and EOFY taxes 

Intelligent, customised invoicing 

Time tracking to accurately charge for your services
Join newsletter
600) ? true : false">
ABOUT ROUNDED
Invoicing and accounting software for sole traders. Get paid faster and relax at tax time.