Customer Spotlight - Interview with Jesse Lore - Founder of LORE Australia
In honour of Indigenous Business Month, we sat down with Jesse Lore: long-time Rounded user and founder of LORE Australia, an Indigenous-owned health and wellness company using Australian native bio-foods.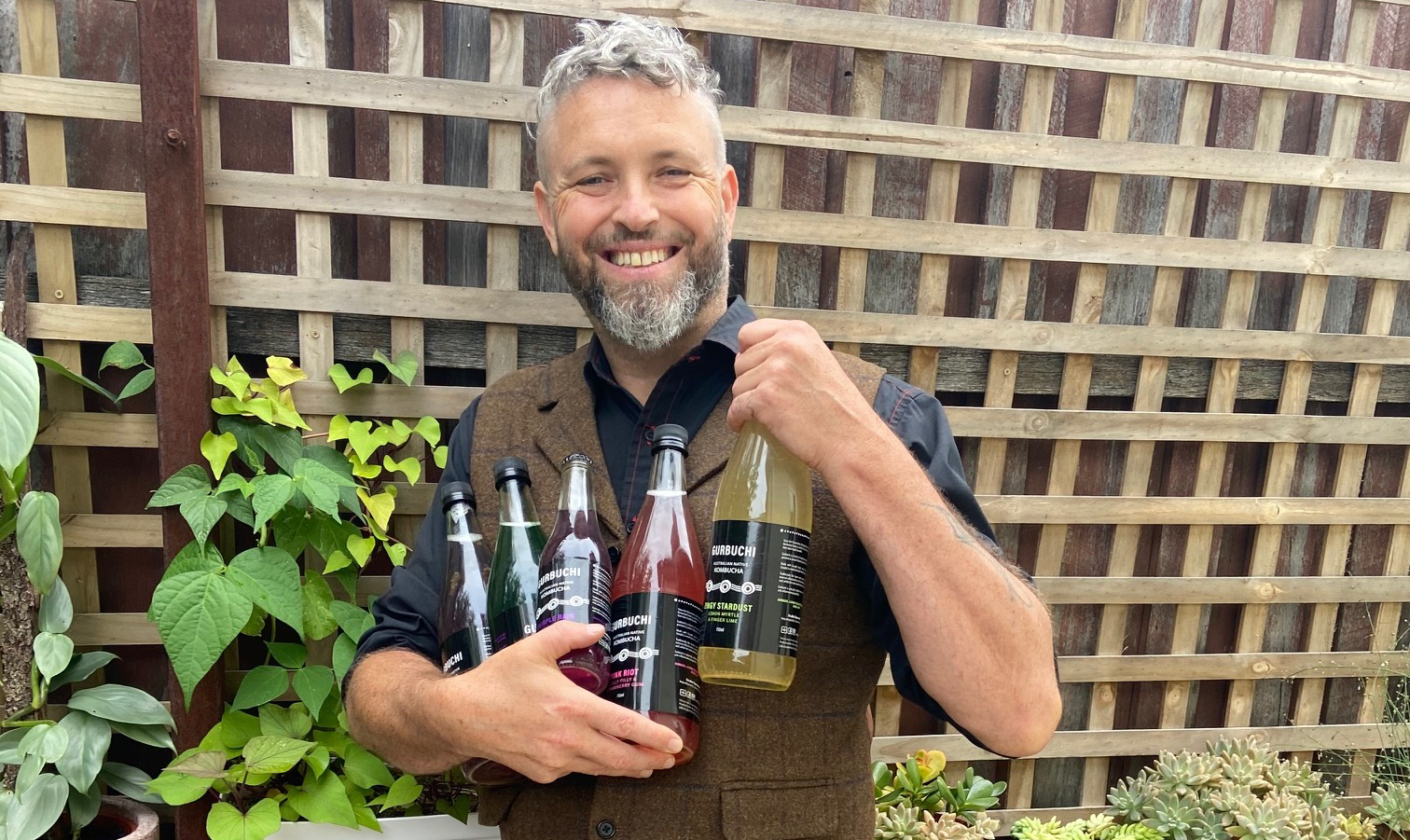 We chatted about building a business, how he bounced back after not 1 but 3 different natural disasters, and the importance of supporting other business owners – especially First Nation Businesses.
Tell us a bit about your background.
I am Gurungai man living on Gumbayngirr Country on the NSW Mid North Coast. Thanks to my parents' connection to Country and a more natural holistic way of life, I have always had an affiliation with living our own truth.
For me, that has been my passion for health and wellness through our ancient culture and connection to our traditional foods.
How did you start working for yourself? What inspired you to create LORE Australia?
Before starting LORE Australia, I was an environmental scientist and worked for over a decade with the NSW National Parks and Wildlife Service. There I saw a gap between what assets National Parks had and what was being offered.
So I started a nocturnal wildlife eco-tourism company using night vision goggles. This was a huge success and I started incorporating a cultural and bush food aspect into my tour experience. This really ignited my passion for sharing knowledge and the health benefits of our native foods.
I noticed a broad gap between the greater Australian understanding and connection to this land.
Back in 2014, I developed a vision to facilitate a connection to Country through our foods to enhance people's health and wellness by focusing on products that have traditional use and knowledge appropriate for modern living.
Did you encounter any challenges in your business along the way? How did you overcome these?
Ten years ago when I first started LORE Australia, the biggest challenge was the small niche bush food market and availability of Native foods to meet scalability for a commercial market.
Wild harvesting has many limitations to scale and the protection of traditional knowledge around our foods. It's a delicate balance and some opportunities must be let go to respect Country and Culture.
In recent years, the climate challenges we are facing have created great stress on the apex position of the food economy. The increasing frequency and intensity of natural disasters is a real threat to SMEs who rely on local supply chains.
In 2019 I lost all the native food crops on my property and wild harvesting grounds from the bushfires.

Then we were hit with COVID and the rolling lockdowns made it impossible to brew kombucha as there was no certainty in the market for a short shelf life product. To avoid bankruptcy I back stepped to micro production.

In March 2021, I lost all my production infrastructure to floods and just as I was completing my rebuild, I was hit by the Feb 2022 floods, which wiped me out again and my house.
These had huge impacts on me financially but also business-wise as I couldn't supply customers with stable and regular product. Fortunately, the train is back on the tracks this year and business is looking very promising!
What's been your favourite part of building LORE and owning a business?
Definitely being able to provide good healthy products to people and having a positive impact on my community and people's way of life.
I love being my own boss. Being in control of my own destiny. I love managing my own lifestyle and having the flexibility to manage my own work/ life balance.
If you could give someone one piece of advice on building their business, what would it be?
Never give up and don't listen to negative people. If it was easy, everyone would be doing it.
For any aspiring First Nation business owners: Believe in yourself and always think big. Connect with other First Nation entrepreneurs for support.
What are your thoughts on initiatives like Indigenous Business Month?
Indigenous Business Month is a great initiative to bring focus and attention to First Nation entrepreneurs. It assists in opening the door to a world that, not long ago, was kept shut in many ways.
These also broadcast hope and reconciliation to our young men and women that we as a people can be successful. It is a celebration for us to recognise our achievements as we move forward as a united country.
The theme of this year's Indigenous Business Month is 'To Gather, Together.' How important is it to engage with other business owners? Are you a part of any communities that have helped you in your journey?
Collaborations are fundamental in any business environment and extra important and beneficial for First Nation Businesses. It nourishes a win-win economy where the more successful we all are as a community, the more successful we are as individuals.
Collaborations promote awareness of our industry and introduce different channels for people to engage. I've been fortunate to be connected with some business communities such as Worthwhile Ventures and Yarpa Business Hub.
What's next for you and LORE?
There are some big things in the pipeline rolling out before Christmas and during 2024.
Next month, I'm launching my Native Chocolate range and two more exciting Native Kombucha flavours. We're also working on developing a First Nation workplace training and employment initiative in the Native food industry and a Networking To Success program for First Nation entrepreneurs.
Keep an eye on us as these come to fruition.
Check out LORE Australia!
Want to find out more? You can see LORE's product range here, or follow Jesse's journey on Facebook and Instagram.
Thanks Jesse for taking the time to share your story!
Join newsletter
600) ? true : false" >
ABOUT ROUNDED
Invoicing and accounting software for sole traders. Get paid faster and relax at tax time.