How to use passive income to grow your business
Passive income doesn't have to be just a daydream. There are many ways freelancers and sole traders can supplement their income with passive revenue streams, keeping their business on steady ground.
Article contents
−
+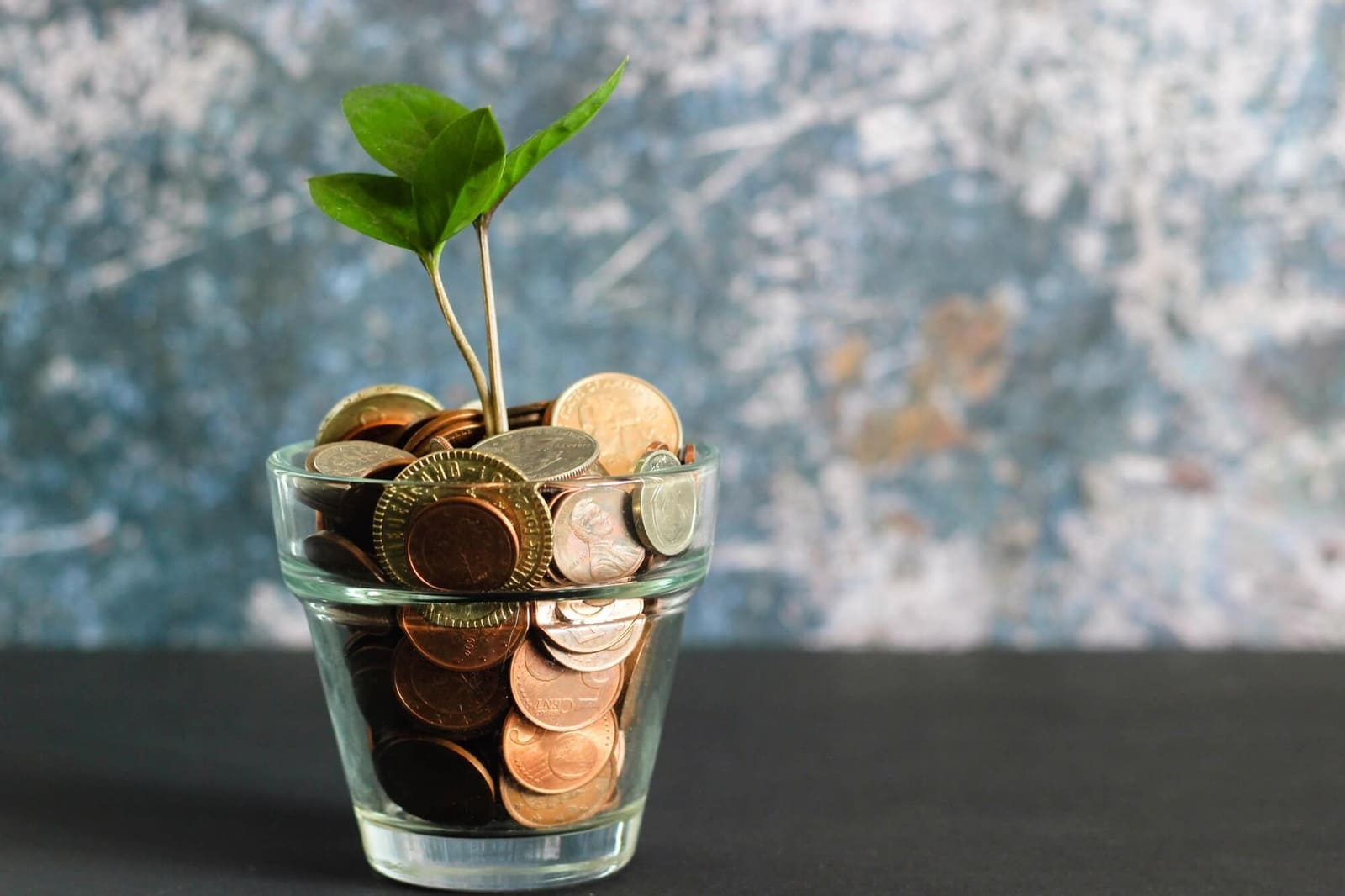 Most freelancers are familiar with the term "feast or famine." Some months, you may be raking in revenue hand over fist. Other months, you might be struggling to lure in enough clients and customers.
What if there was a way to guarantee a steady income stream—one that didn't require as much daily attention as your main gig? That could be a reality, according to Jeremy Mura, brand identity designer and content creator. In addition to his primary business, Jeremy makes a living through several different types of passive income streams.
Jeremy joined us for one of our Freelance Legends series, where he shared advice for freelancers and sole traders who also want to find ways to bring in passive income. You can watch the full video below, or read our write-up of the conversation.
What is passive income?
We started out asking Jeremy to give us a definition of passive income, from his perspective. His short answer was, "Passive income is an asset that generates recurring revenue over a period of time." That asset can be any number of things, which we explore later in the conversation. But the basic idea is that once you set up an asset, it should be able to bring you new income on a regular basis, without too much upkeep on your end.
However, Jeremy warns us that the phrase "passive income" is often misused. It's gained somewhat of a negative stigma because some (often dodgy) people use it to try and sell a phoney dream life of living on a beach while money rolls in on its own.
That's not a realistic picture of passive income, Jeremy says. There is hard work and effort required, especially at the start, to get your passive income streams up and running. "It's a long-term investment, and once you invest in building it, then it will generate money over a long period of time and will build up exponentially," he explains.
What does passive income look like in practice?
Here's the big question a lot of freelancers have. They've heard of the wonders of passive income, but they don't have a concrete example to look at. Well, fortunately, Jeremy was kind enough to give us a behind-the-scenes look at some of his passive income streams.
Jeremy stumbled upon his passive income opportunities almost by accident. He was already working hard as a freelance graphic designer, and he wanted to tap into his passion for education. So he created a few training videos and soon discovered that his knowledge was something he could monetise.
He started out slow, making more training videos for logo design while still living at home with his parents. He began to explore avenues of where he could share these videos and found a home for them on Skillshare, as well as YouTube.
Users could purchase his training videos and packages on Skillshare, and he was able to monetise his YouTube channel by inserting ads into his most popular videos.
Over the last few years, Jeremy has earned over $30,000 in passive income, and that's on top of the revenue he pulls in from his normal job.
Beyond that, Jeremy's training courses have brought customers to his primary business—people who watch his training videos see his expertise and come to him asking for his services.
How to start building your passive income streams
To get started, you need to consider what assets you may have that you can monetise. Think about the knowledge you've built up over the course of your career or any content or products you make that you don't end up selling or using for your primary business.
You can follow in Jeremy's footsteps and try creating video content—training courses or clips showcasing your expertise. Though Skillshare has grown in popularity, Jeremy says not to worry if there are already people out there doing what you want to do. Your personality, perspective, processes, and experiences will be unique enough to reach an audience.
Jeremy also told us that planning is key to your success. You don't want to just start creating content and hoping that you can resell it. Instead, take your time to research the market, see what other people are doing, and speak to your existing customers and clients to see what they might find more useful.
We've already touched on platforms like Skillshare and YouTube, but Jeremy had some other options for different types of freelancers.
Photographers are often well-suited for passive income because they can easily sell any unused photos on places like Shutterstock and Freepik. For designers, Creative Market is a similar place where you can sell your pre-made digital assets.
Freelance writers can use their skills with words to generate income. Consider creating and selling ebooks on topics that interest a large audience. To design it, you can use a free service like Canva. Such products can be sold via your own website or the educational platforms mentioned above.
If you work in a creative field, you can also consider setting up a Patreon, where your fans and followers can purchase monthly subscriptions to your exclusive content.
Jeremy admits that selling physical products for passive income is difficult, because it takes more work and management than digital assets. However, if you do want to sell any products you make for extra income, Etsy makes it easy to set up your own online shop.
Fitting passive income into your busy calendar
Freelancers can often be time-poor and low on budget, especially when they're just starting out. So with everything you already have going on, how are you supposed to make time for passive income?
Jeremy reminds us that everyone has to start somewhere. He started making his YouTube videos from his parents bedroom, shot on just his iPhone. But even these early, lower-quality assets made him some money—enough that he could soon invest in a decent microphone and better recording equipment.
In terms of finding the time, the honest truth is that you will have to work a little harder, and a little more often, if you want to get your passive income streams off the ground.
Jeremy's advice: Start out slow. Perhaps you can dedicate an hour or two in the evenings or on weekends toward passive income. As time goes on, you'll gain a better understanding of where your opportunities lie and what is or isn't working, making it easier to manage the passive income streams.
Jeremy offered one final word of warning: Don't give up! Many people who try passive income fail because they end their efforts after three to six months. Jeremy says that's not enough time to really get into a routine with your passive income—you'd be wrapping things up before you can reap the rewards.
Final thoughts on passive income
Passive income may not be the "sit back and relax" solution some people claim, but it is a viable way to introduce a foundation of steady income into your freelance business. In addition to earning more money, Jeremy points out that there are other benefits to embarrassing on a passive income journey. As you progress, you'll learn new skills, grow your audience, and define your own brand.
As you build your revenue streams, Rounded will be here to help. Our accounting software makes it easy to keep track of any expenses you'll accrue while creating passive income, and it will help you stay on top of the new money coming in.
Want to hear more great tips from freelance experts? Check out our YouTube channel here, or read these articles:
Watch the full recording here:
---
Join newsletter
600) ? true : false" >
ABOUT ROUNDED
Invoicing and accounting software for sole traders. Get paid faster and relax at tax time.