How to be a translator in Australia, according to an expert
Nancy Guevara has worked as a translator for nearly 20 years in Australia. She recently sat down for an interview with Rounded to give some important insights for anyone who may be considering this freelance career.
Article contents
−
+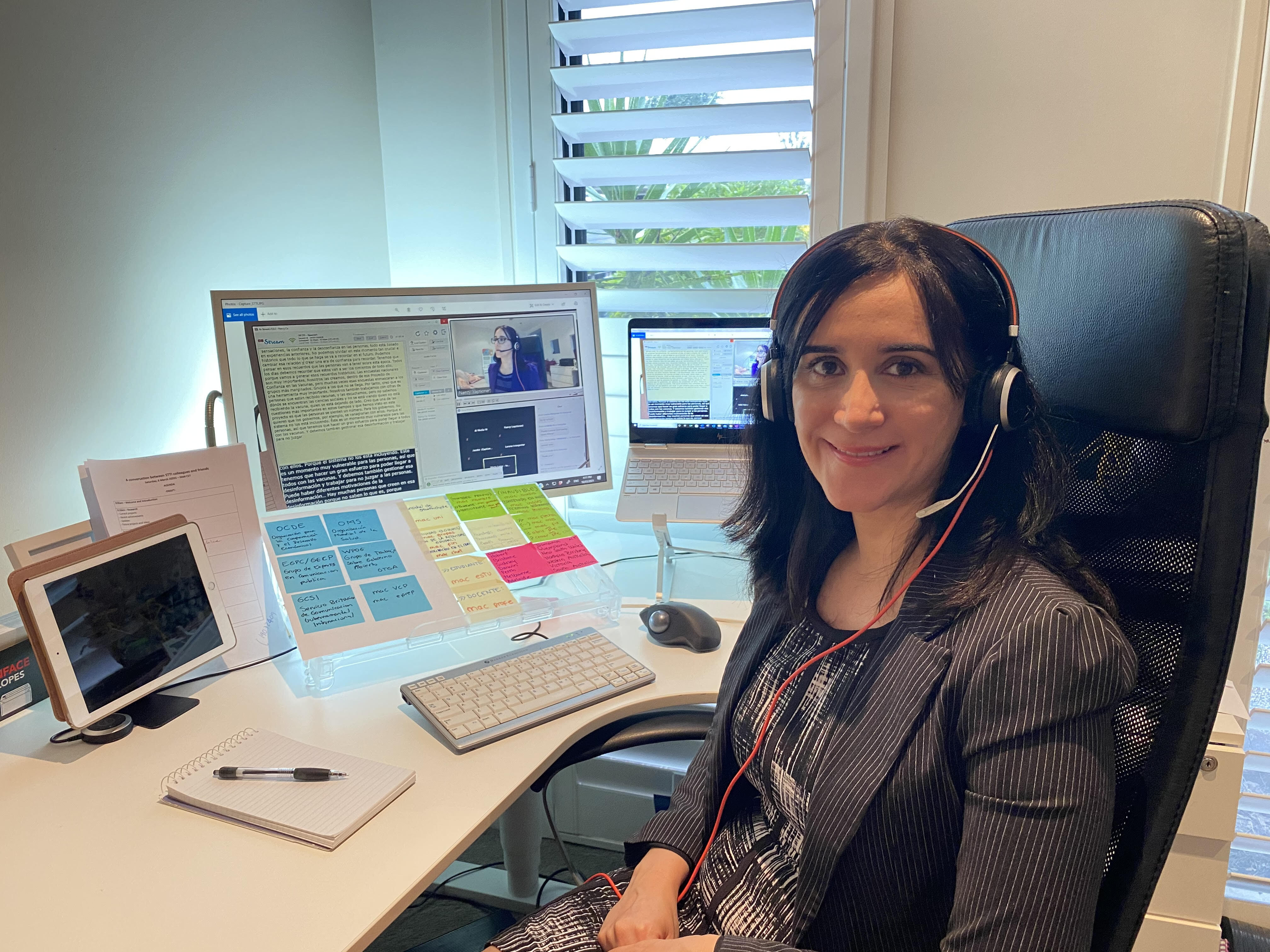 According to the 2021 census, Australians speak over 400 languages, and there are 5.8 million people living in Australia who speak a language other than English at home. 
Businesses, organisations, and individuals are dependent on translators—many of whom are part of the growing freelance community in Australia.
This includes Nancy Guevara, a NAATI Professional Translator, Live Captioner, and Subtitler. Nancy's been working in translation for nearly two decades, and runs her own freelance business, Access Mundi. As a Rounded ambassador, she's got lots of insights on how to succeed as a translator in Australia.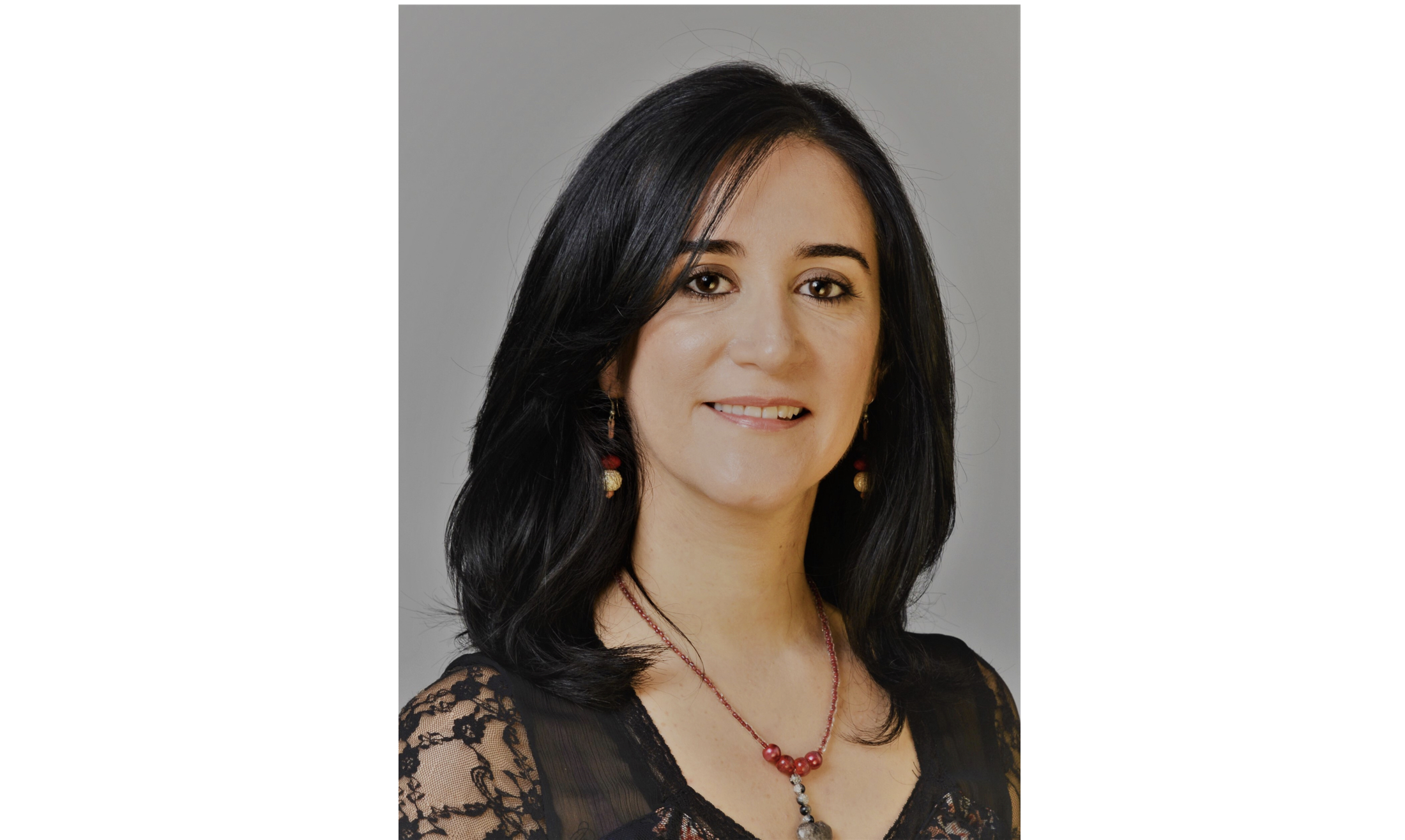 Nancy joined us for an interview to share some of these insights. Here's what she had to say. 
Nancy's journey as a freelance translator
Nancy got her start as a translator nearly twenty years ago, when she studied Translation and Interpreting at Macquarie University. After graduating, she worked in higher education, running her freelance business on the side. 
"I was scared of flying solo not knowing how much I was going to make one week to another," Nancy said, voicing a concern many people have when they're getting ready to start freelancing. "Once I gained more experience and a better understanding of the industry, as well as wanting more flexibility after having children, I decided to take my freelance business full-time." 
In 2018, Nancy up-skilled and became a Live Captioner and Subtitler after receiving a specialist qualification from the University of Vigo. And currently, she's completing a Master's Degree in  Accessibility to Media, Arts and Culture, which will help her take her career one step further. 
Nancy now earns steady income as a NAATI Certified English<->Spanish translator and a live subtitler (speech-to-text interpreter), working with high-profile clients overseas, including major agencies through which she has provided her services to organisations such as Unilever, HP and UN institutions. In Australia, she's worked with private companies, language service providers, and government bodies such as Multicultural NSW and the Department of Human Services. 
A day in the life of a professional translator
We asked Nancy to give us a picture of what life is like for translators. Not surprisingly, much of what she described is common for anyone servicing clients as a freelancer: You'll spend time answering emails, gathering leads for your business, and hopping on calls with clients. 
But aside from the BAU, Nancy says she spends most of her time "focusing on translating words, researching, writing, double-checking and sending final translations to clients." 
As a subtitler, Nancy works mostly with overseas clients, providing real-time translated subtitles for live events lasting anywhere from one to three hours. While she finds this work enjoyable, she also notes that the research, preparation, and planning required for a subtitling job can be very time-consuming. 
"I try to do my admin work as I go, but sometimes it needs to wait until the end of the month," Nancy said. "Fortunately, Rounded has helped simplify so much of the financial admin stuff, giving me a lot of peace of mind and more free time." 
The challenges to expect as a translator 
As with any career, there are some unique challenges that come with being a translator.
Nancy notes that though there is a greater need than ever for translators, this has also led to greater competition, particularly with practitioners based overseas. However, there's still plenty of room in the market here in Australia for new translators to launch their careers. 
Looking for more advice on life as a freelancer? Check out our Advice Library: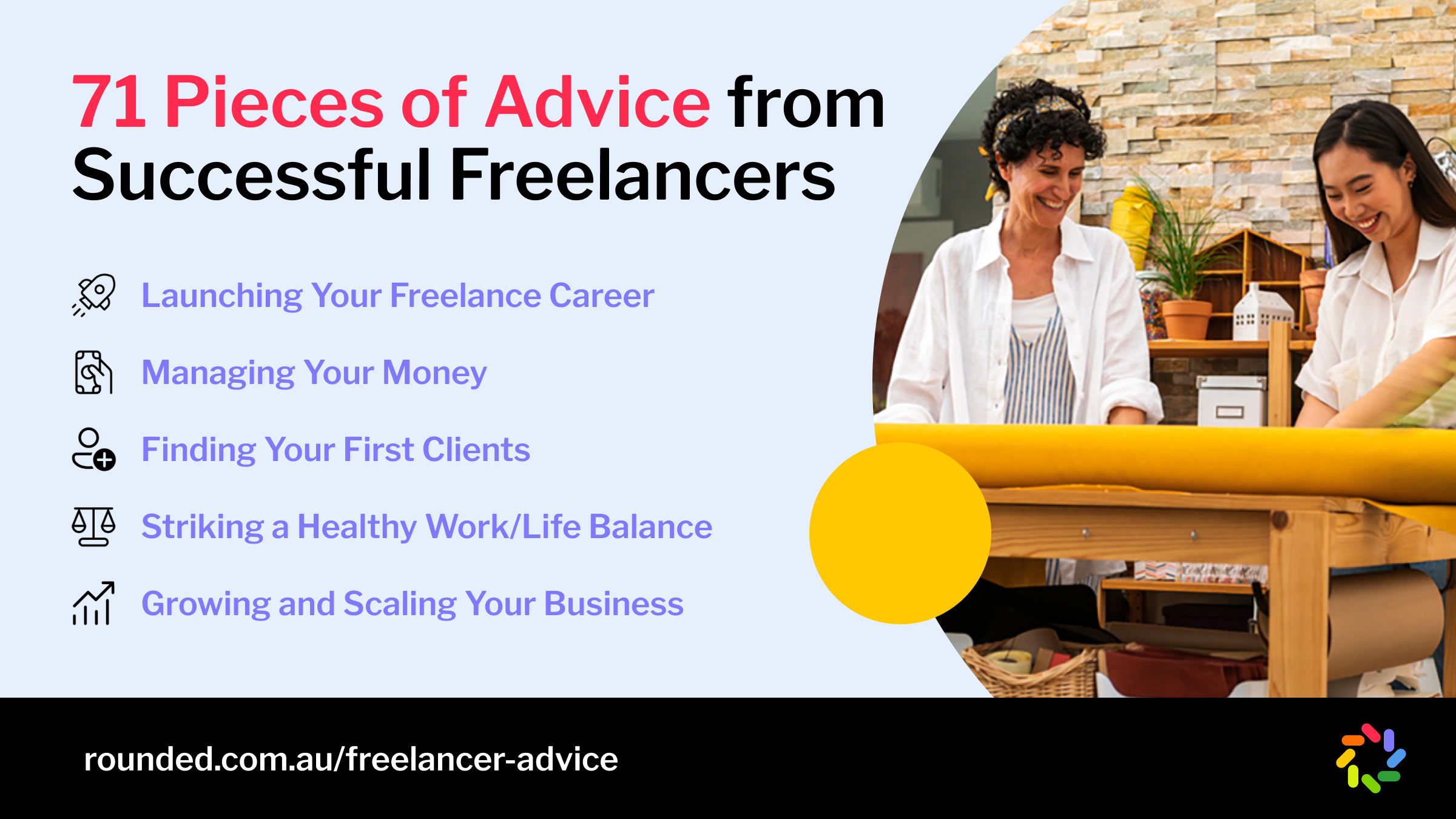 Getting started as a freelance translator 
With so much experience under her belt, Nancy has a lot of advice for freelancers who are considering translation as a career path.

Her first tip is to focus on training and preparing for the certification exam from the National Accreditation Authority for Translators and Interpreters (NAATI). "In the translation industry, experience is highly valued and sought after, but most importantly, becoming a certified practitioner is essential to get started," she says. "Complying with NAATI requirements and abiding by ethical principles and standards  is vital for professional practice in Australia." 
As you move forward with your career, Nancy suggests you find a niche market and specialise in a specific area of professional practice. You can learn more about how Nancy differentiates herself and highlights her expertise in this article from Issu.
"Don't limit yourself to work only here in Australia," she says. "When I began looking for clients overseas, a lot of doors opened up for me." 
Finally, Nancy encourages freelance translators to join the Australian Institute of Interpreters and Translators (AUSIT). There are minimal annual fees to pay as a member, and this organisation is one of the best places for networking opportunities, training and professional development. 
As Australia continues to diversify, and our world becomes more interconnected, there's likely to be an ever-growing demand for translators. With Nancy's advice, you can take your passion for language and turn it into a lucrative and fulfilling freelance career.
---
Join newsletter
600) ? true : false" >
ABOUT ROUNDED
Invoicing and accounting software for sole traders. Get paid faster and relax at tax time.