Published September 5th, 2019
September Product Update
We've added a boatload of new features and improvements over the last few months. Some are huge and some are smaller touches that make your business that little bit smoother.
Article contents
−
+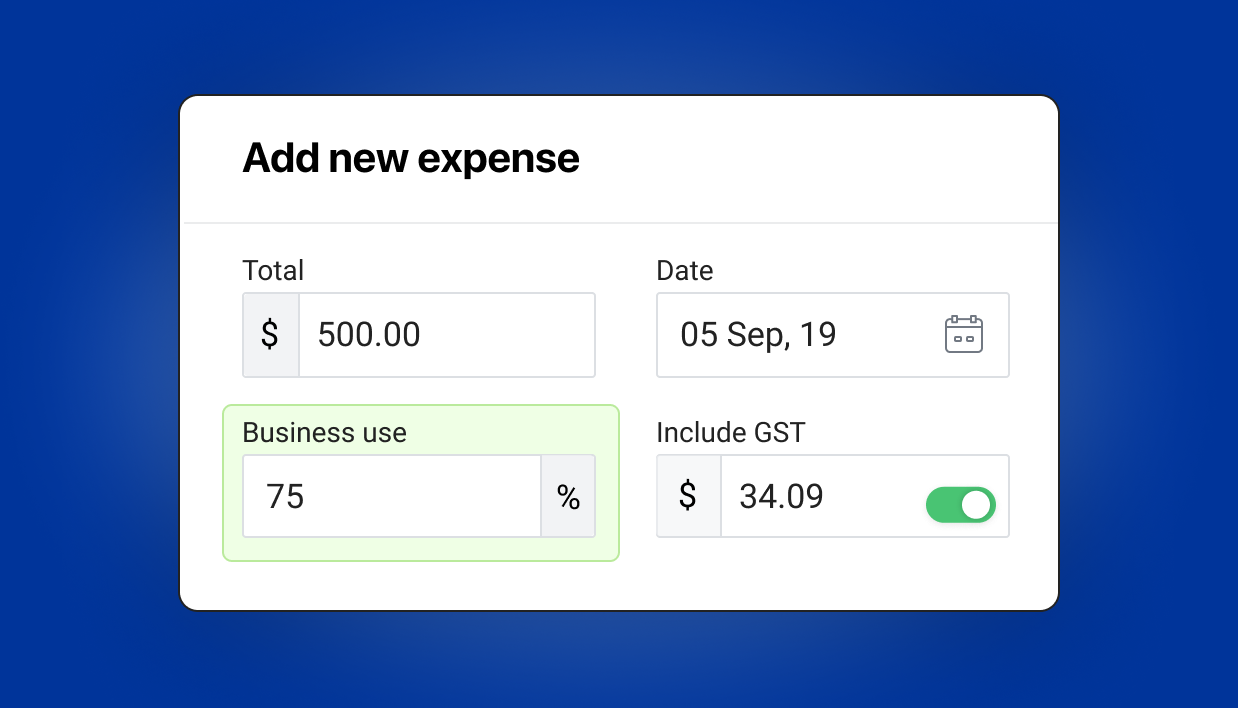 Set a percentage used for business on expenses
Things like phone and internet or home rent are often for both business and personal use. Though only the business portion can be claimed as an expense. Now when creating an expense you can set the percentage used for business and Rounded will take care of the math! When viewing an expense report, BAS or profit and loss only the business portion of the expense will be taken into account.
A business use percentage can be set on a single expense, a recurring expense and also when adding an expense from bank feeds.
Request a deposit when sending an invoice
Taking a deposit upfront is a great way to improve cash-flow and to get  financial commitment from your clients. From requesting the initial deposit through to the final payment, Rounded now makes this process a  lot smoother.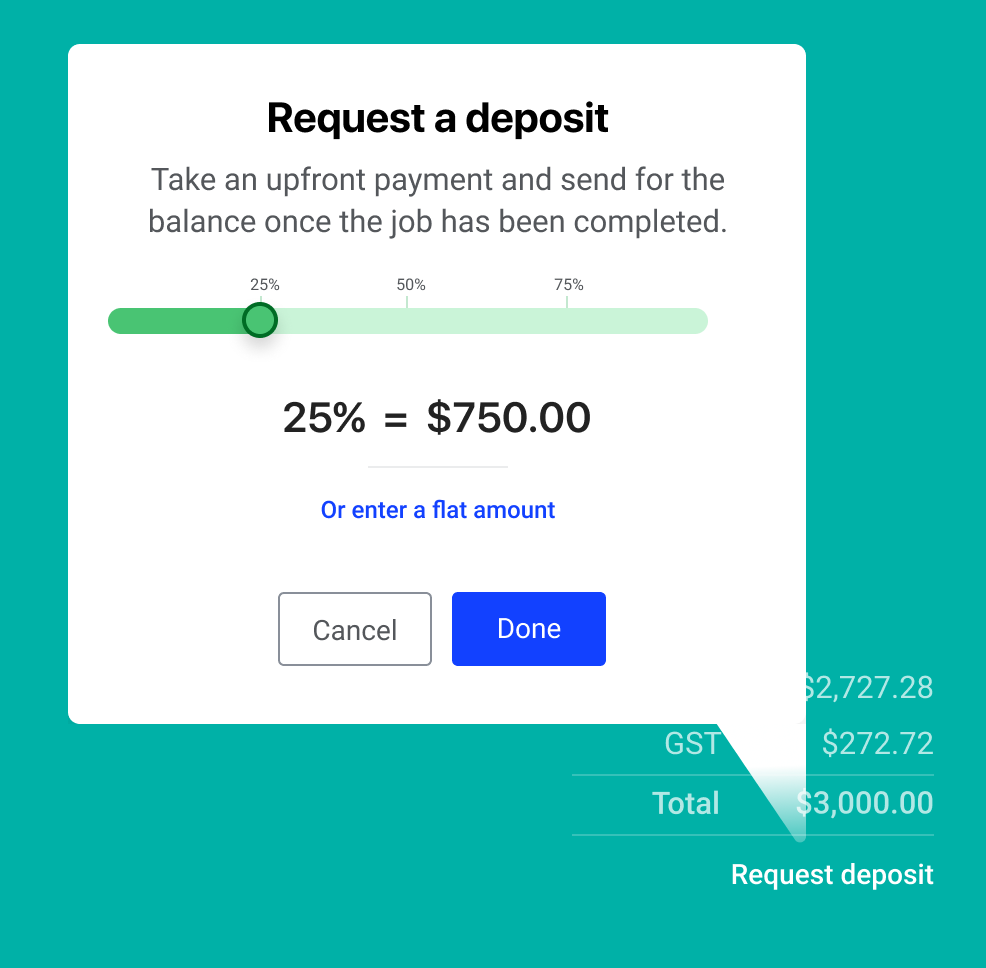 You'll spot a new "Request deposit" link under the invoice total. Set the deposit amount as a percentage of the total, or you can set a fixed amount.
Once you've received the deposit payment and the job is done, simply send the invoice again for the remaining balance.
Text formatting on invoices and quotes
Add lists, headings, bold text, links and a splash of colour to your invoices and emails.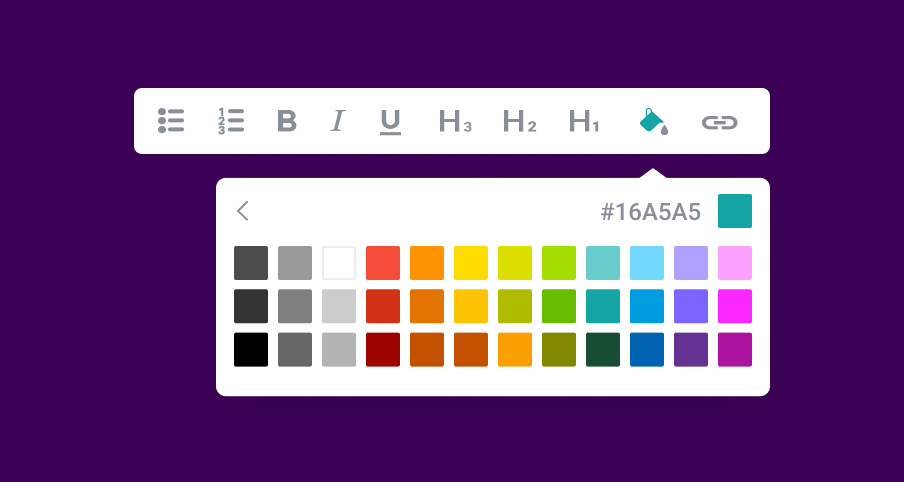 Bank feeds: bulk reconciliation, new filters and non-business transactions
We've added a few new tricks to bank feeds so you'll spend less time trawling through your transactions.
Bulk reconciling expenses
Adding the same expenses one-by-one was a major drag. Now you can deal with a  whole year's worth (or more) of transactions in one click.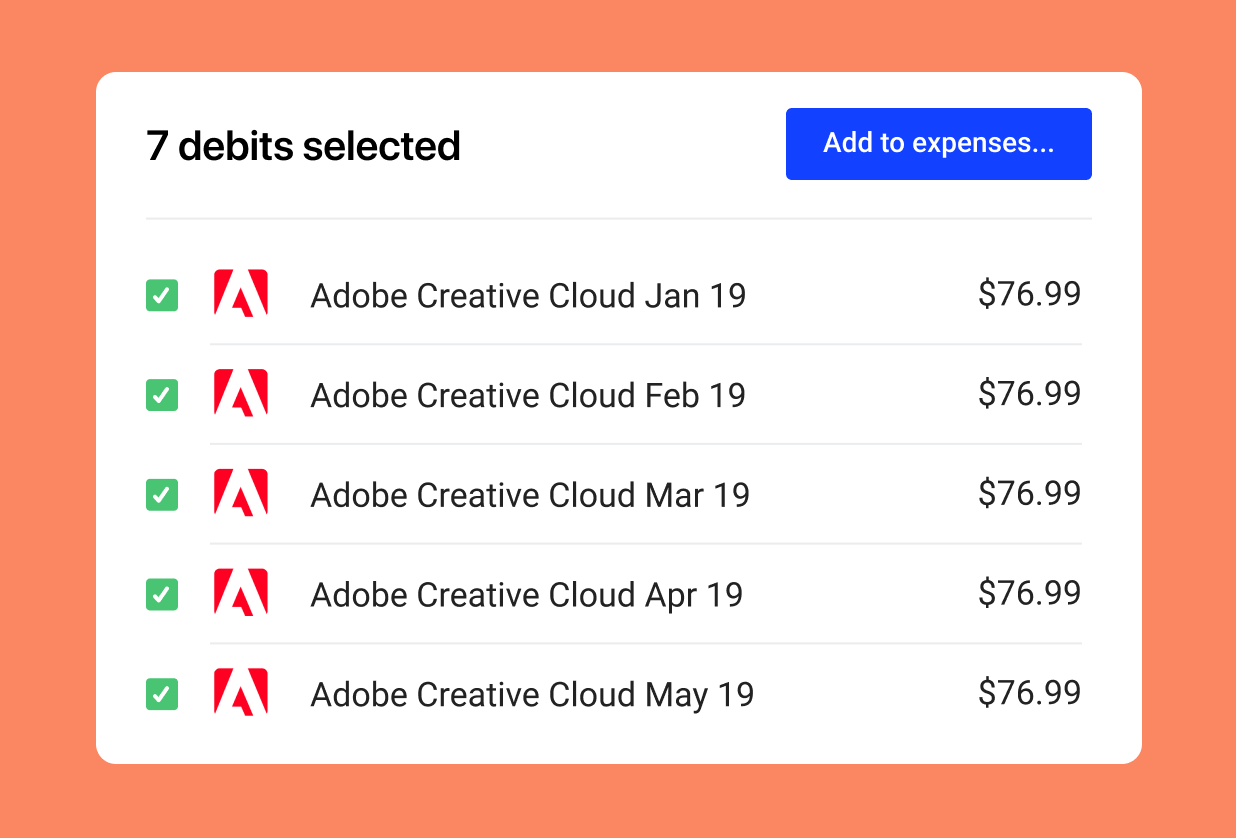 Date and transaction filters
Get some clarity over which transactions you still need to action with the new date range and unreconciled / reconciled filters.
Mark transactions as non-business
We're often asked about transactions that aren't business-related as they have a habit of cluttering up the feed. Now you can mark those transactions as "Non-business", which will set them aside.
That's it for now. As always we love hearing your feedback so please drop us a line any time via in-app chat.
---
Join newsletter
600) ? true : false" >
ABOUT ROUNDED
Invoicing and accounting software for sole traders. Get paid faster and relax at tax time.