Published June 25th, 2019
Making the switch from a freelancer to startup founder
In 2015, after more than a decade of freelancing, I went all-in on the startup I'd been working on during my spare time. Despite having worked for many startups as a freelancer I still faced quite a learning curve. Some long-standing beliefs had to be kicked to make the transition a success.
Article contents
−
+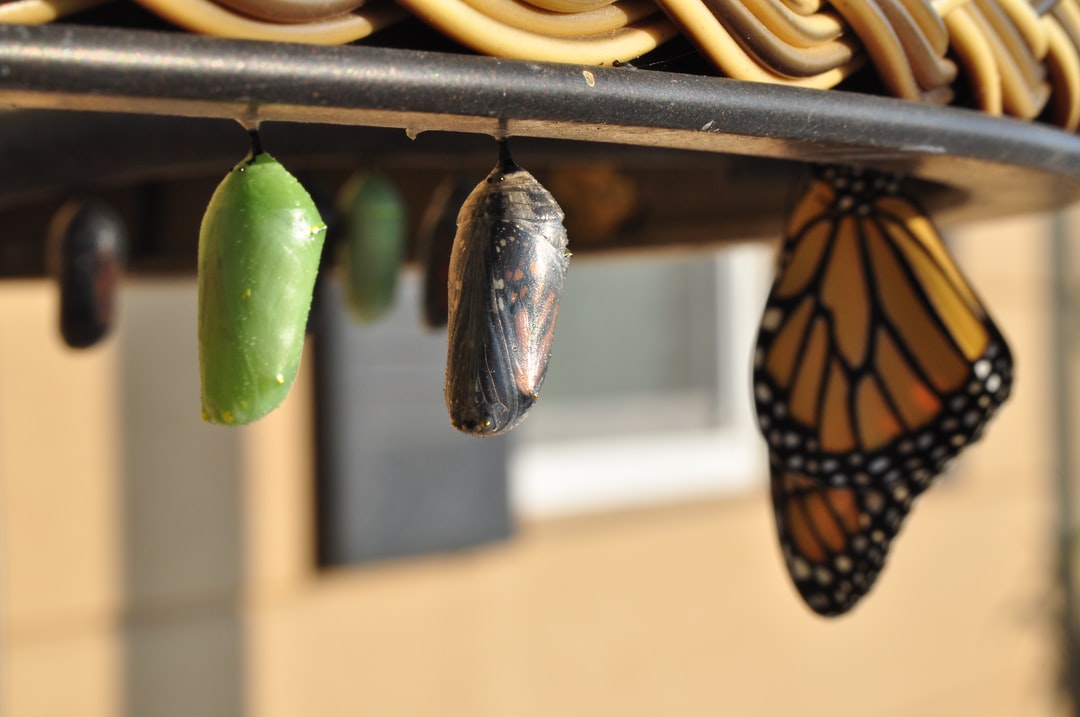 In mid-2015 I'd just moved to Sydney after a long stint living in Serbia and travelling around Europe. I was a freelance UX designer and developer. I had great clients, challenging projects and the flexibility to live on my own terms. In patches of spare time, I'd been hacking away at my own product, Rounded, a simple accounting app for freelancers.
I returned home with an itch for something different and perhaps a little more ambitious. I wrapped up the handful of unfinished projects, let my clients know I'd be unavailable and went all-in on Rounded. After 12 years of freelancing it wasn't a difficult decision.
This isn't to suggest a traditional business is a rung higher on the career ladder. I find there's a complementary relationship between the two. Freelancing teaches the fundamentals and provides a stepping stone to a larger business, yet is often the parachute out of a nose-diving startup.
Despite the similarities and having worked for numerous startups, there was still a significant learning curve. Making the transition would require a few shifts in thinking.
Seeking validation, pitching and hype generation
Head to any co-working space on a Friday afternoon and you're likely to spot a few jittery founders pitching their business idea. It's the open mic equivalent for aspiring billionaires. I gave the Rounded spiel a few times, it felt unnatural at first but audiences are generally encouraging. Laying your idea bare to an audience certainly expands your comfort zone.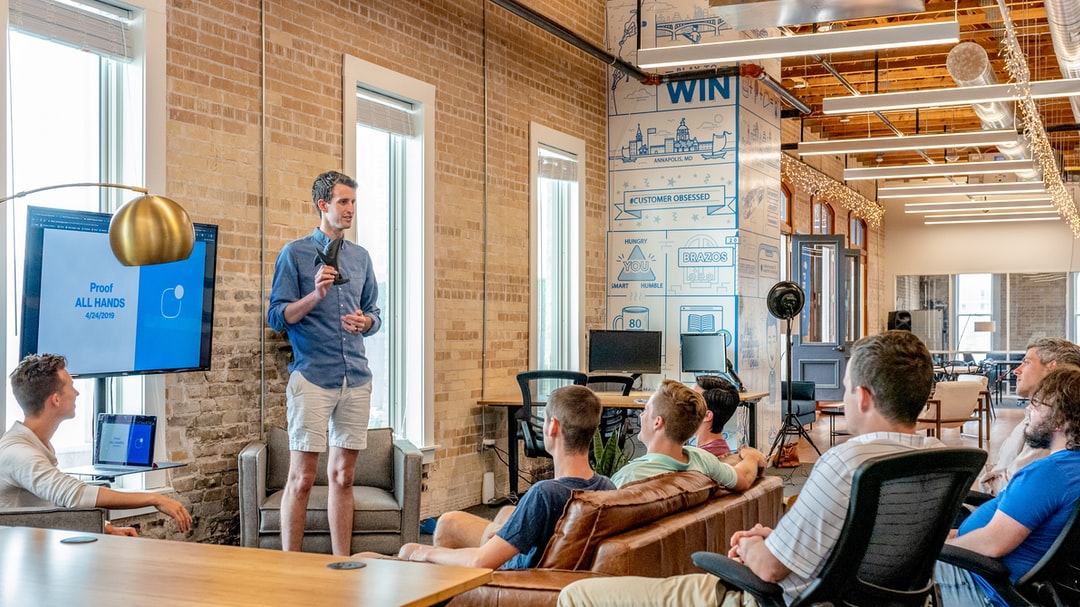 While there are often genuinely good ideas on display, each pitch will invariably claim to change the world and devour a multi-billion dollar market ripe for a shakeup. Success seems all but guaranteed and usually well before a prototype product exists.
Selling your vision to customers, potential co-founders and investors at an embryonic stage requires optimistic projections and overselling the best-case scenario. You have little choice if you want to succeed - being conservative rarely builds momentum.
Coming from a freelance background I found this mentality difficult to adapt. I never really had to pitch or sell my services. Freelancers live and die by the quality of their work. A great portfolio and happy clients was a foolproof recipe for generating referrals and new opportunities flowing.
It's hard to do both at the same time
Initially, I tried to freelance and build Rounded simultaneously, Rounded work was restricted to after-hours only. Though it didn't take long before it stole my attention during the day. My client work began to suffer and guilt began to creep in. When I couldn't deliver the quality my clients expected in the time frame required I knew it was time to make a decision. Ultimately the gravitational pull of building my own product was too strong.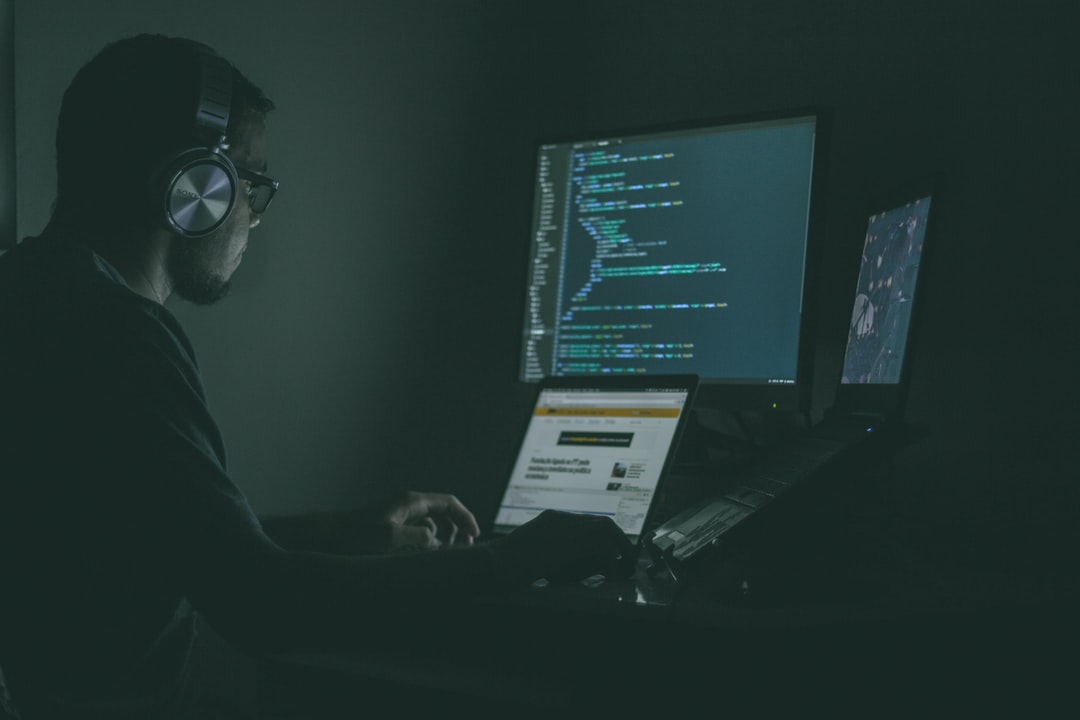 It is possible to do both, many have made the gradual transition, or, found a working balance and not transitioned at all. Lately, there's a rise in freelancers combining their services and developing micro products to build wealth while maintaining their independence. An outer ripple perhaps from startups now choosing to shun the VC route in favour of sustainable growth.
If you're facing the same question it'll come down to your expectations. I believe in focus. If you're spreading yourself too thin and sense a dip in the quality of your client work it's time to make a decision.
You can't do it on your own
I'd often design, code, shoot photos and videos and write the copy on the one project. While the generalist versus specialist debate will rage on forever, being a generalist always served me well as a freelancer. I now see this subconsciously built a certain stubbornness (or arrogance) to always find the solution within myself.
Early on I'd sunk a few weeks into learning Ruby on Rails (the back-end powering Rounded). I was making progress but it was slow going. The code was ugly, my frustration was mounting and I began to doubt the entire product. I was technically out of my league and my perseverance only served to hold the product back. When I got over my bruised ego and hired a real developer the product began to surge forward.
Even if you are one of those rare prodigies capable of gliding through both high-end technical and creative work, you will always accomplish more with the right team.
Building a team and working within that environment wasn't something I was accustomed to either. Even in larger enterprise projects, as a freelancer I'd typically be working with one other person or two at most.
Mustering co-founders with complementary skills and a shared vision is usually the first challenge founders face. Your founding team will have more bearing on success than almost everything else. I won't lie, luck plays a role here and in hindsight, I had a bit on my side. I met Igor, our genius lead developer, through other designers while living in Belgrade. Nick, our first investor, was a long-standing client of mine. Nick introduced me to Olly, who'd just finished up at LinkedIn and now holds the customer success and partnership side of our business together.
Meet as many people as you can while freelancing and stay in touch with old clients, let them know what you're up to. Life produces so many opportunities and you never know how all those fleeting introductions can help down the track.
A startup can consume you
A freelance business can intrude on your personal life and eat into those hours best spent sleeping. I'd occasionally spread myself too thin over multiple projects or refuse to throw in the towel in a late-night technical bout.
Despite the peaks and plateaus, I never had an issue taking time off or maintaining a healthy social life while freelancing. Eventually, the deadlines recede, you get a grip on your workload and the scales tip back to a healthy balance.
Building and growing a software startup was a different state of mind entirely. The initial stages of Rounded were intense and intoxicating. Everything else became a distraction. When I was dragged from my computer and into the outside world, my brain was elsewhere, gnawing at the bone of a problem or dreaming of new features.
This isn't a good thing, it's unhealthy and ultimately unsustainable in the long term. I know I crossed the line a few times, but thankfully I have a very supportive wife.
I'm not sure how to avoid this entirely, your mileage may vary and few things are as motivating as seeing your own idea coming to life. What I do know is that taking a few extra days to ship something rarely makes the slightest difference in the long term.
It's all worth it
I don't believe one is inherently better than the other, both freelancing and startups are wonderful experiences, each with their own unique drawbacks and positives.
I'm passionate about freelancing and there's a lot I really miss from that life. Thankfully I've been able to stay close and contribute to the community through our product. I started Rounded because I knew how painful invoicing and accounting was for freelancers. Being able to help others run a better business and hearing that feedback has been an incredibly rewarding journey.
There were plenty of adjustments to make, but the investment in the idea, myself and the opportunity to work with an amazing team was an excellent decision.
---
Join newsletter
600) ? true : false" >
ABOUT ROUNDED
Invoicing and accounting software for sole traders. Get paid faster and relax at tax time.