How e-Residency programs are driving the next wave of freelancing
For many running a solo business is career freedom. No daily commute, more time with family and the ability to pick and choose work can be a perfect balance. Increasingly, freelancers are taking things to a whole new level, being "location independent", travelling the globe running a business.
Article contents
−
+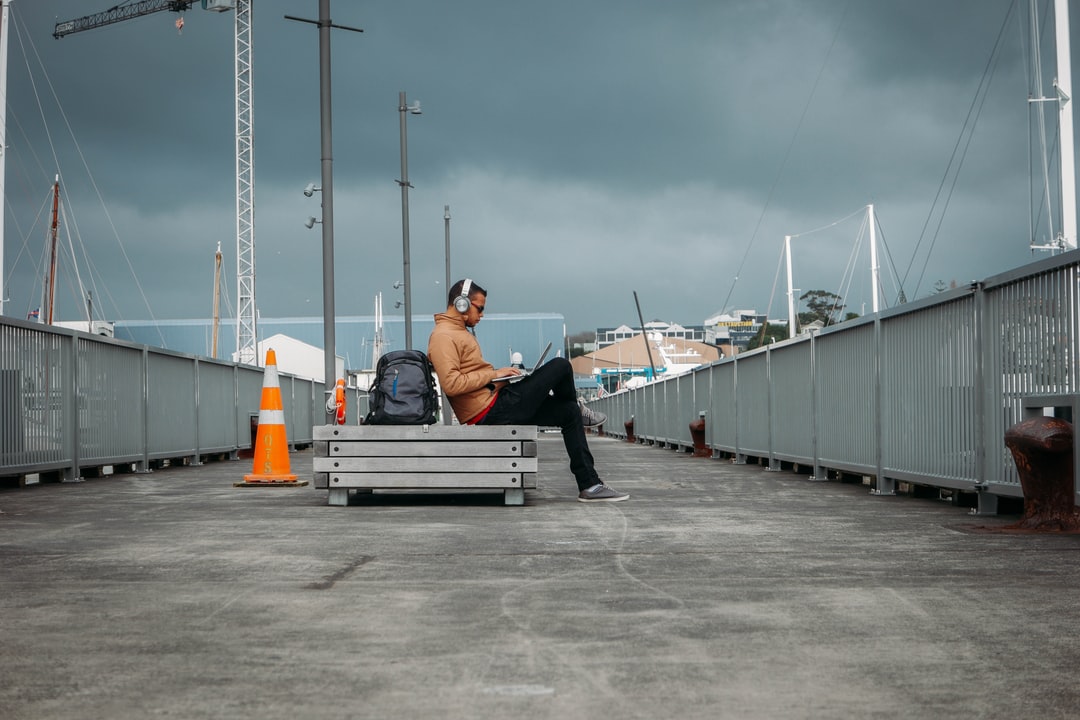 Whilst it's easy to take a laptop and find an internet connection when travelling, many aspects of a business ( e.g. bank account, taxation obligations, company registration) typically remain anchored in the country of residency making it difficult for aspiring digital nomads to be truly location independent. This is where a country like Estonia is breaking new ground with its e-Residency program.  Launched in 2014, the program is attracting freelancers and small business owners from all over the world.
Recently we met Ignacio Nieto Carvajal, a digital nomad, freelance developer, composer and blogger who has also set up a business helping other freelancers and business owners set up their businesses in Estonia. We chatted to Ignacio (as he travelled and worked his way through Indonesia and Malaysia) to find out more about how e-Residency works and what it's really like being a digital nomad.
Tell us a bit about your background.
I was born in Southern Spain, where I did my PhD in computer science and AI. I worked as a researcher at the university, a developer and as a government official for some years. All those steady, "secure" jobs left me with a feeling of emptiness inside.
One Friday afternoon, I was looking out of the window from my cubicle and I realized that I hated my job and my life. This feeling had been growing in me for some time. So, the following Monday, I quit.
That was the best decision of my life. I started freelancing and, soon, founded my own company becoming an entrepreneur. I enrolled at the Google Campus and the TechHub community when they opened in Madrid, and sometime later entered the Tetuan Valley incubator which is like a start-up school.
That was a great experience but I soon realized the startup world was not for me. Around that time I stumbled upon a book by Rob Walling, "Start Small, Stay Small" which really resonated. It gave me the confidence I needed to embrace a digital nomad lifestyle and travel the world, working remotely.
That's when I discovered the e-Residency program and founded a company in Estonia. This enabled me to manage my entire business remotely while travelling, free of hassle, red tape, and the limitations of being tied to a specific country.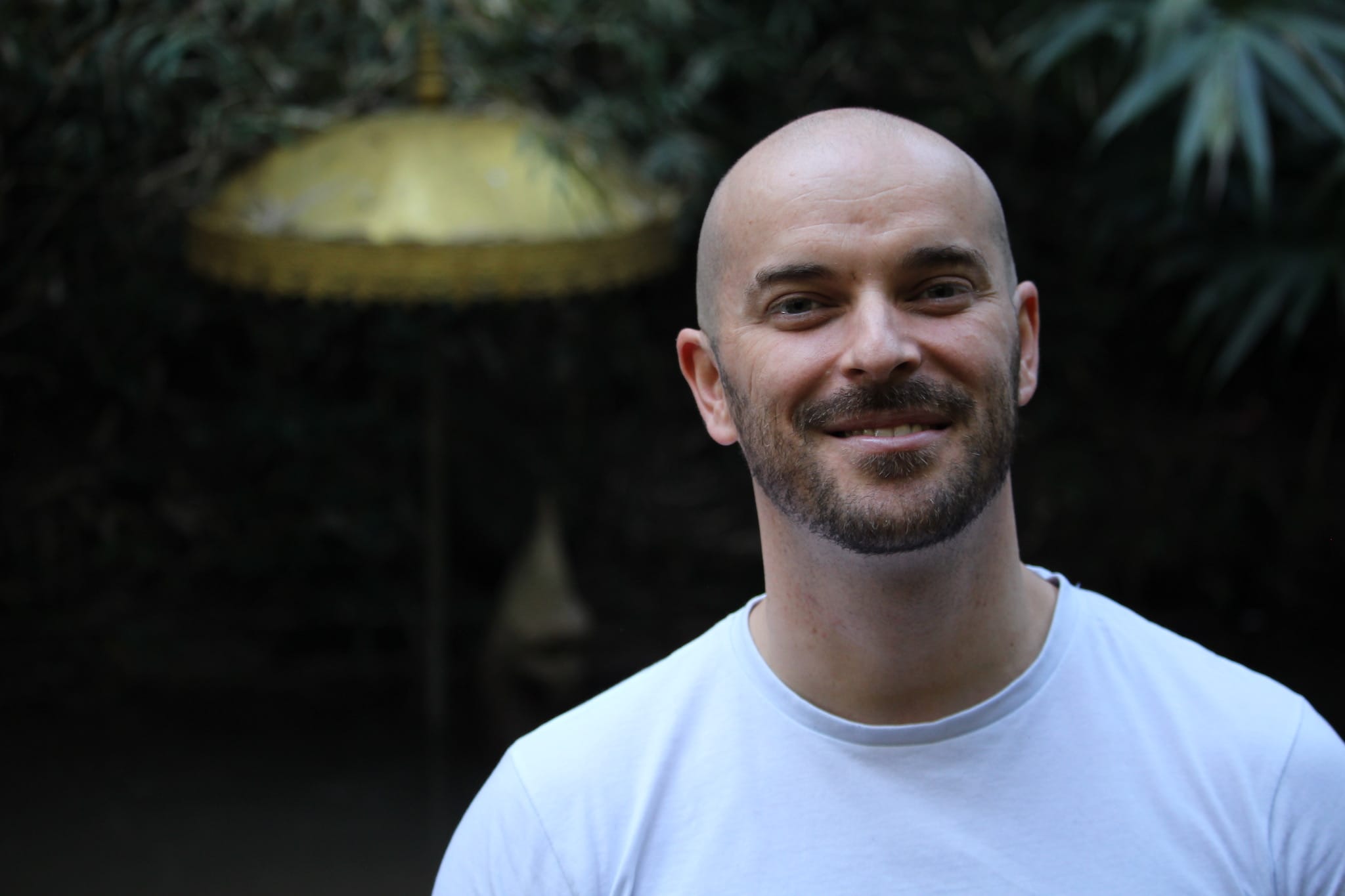 We're hearing a lot about being location independent / a digital nomad, can you tell us what that means?
Location independence means not being tied to a specific location or country. True digital nomads can manage all aspects of their business including business finances from anywhere. We all share a passion for travelling, discovering new cultures and meeting new people.
It's quite an enriching experience but not for everyone and, as with any lifestyle, it has its pros and cons. For some of us, the freedom, and everything you discover along the way is worth it.
What attracted you to this alternative lifestyle?
My partner and I had been travelling and living in different cities for one or two months a year. We still felt trapped in Madrid and struggled to make our businesses grow. The closed Spanish market convinced us to take the leap and become full-time digital nomads.
It can't be all beaches and cheap beer, what are the downsides?
No, of course not! There's a false image many Instagrammers are promoting which is far from the truth. We're much more likely found in a co-working space than lying on the beach. We need to do our groceries, work and take care of the day to day stuff, like everybody else.
There are many downsides. When you're no longer a resident of any country, you have to take care of certain things you took for granted. An example is getting good health insurance, one that will cover you while travelling abroad (travel insurance is not good enough). There are also other considerations, like being away from family and friends.
Do you ever see yourself returning to a more traditional life?
Definitely not any time soon. Perhaps when I get older and start losing my hair I'll settle down to a more steady existence. I don't think I could go back to my old life again, and definitely never as an employee! Once you taste freedom, it's addictive.
What are your favourite places in the world to work from?
So many places to choose from... I'm in love with Chiang Mai. Even if it's very polluted and becoming touristy now. I will always love Riga (Latvia). It's such a beautiful, affordable and European city. Full of co-working spaces and cafés to work from. And my latest discoveries are Kuching and Kuala Lumpur in Malaysia.
How do you choose where to go next?
We don't really have a strategy. I'm embarrassed to admit that we choose in a fairly impulsive way. Recently it's been conversation with a friend about a new city that's the next Chiang Mai (Kuching), an invitation to visit friends (Bali) or reading on a blog about a place (Budapest).
What are the most important factors in choosing a country to live and work in?
We all have different needs and "must-haves". My partner and I take business needs into consideration first as we work during the week. We have a medium budget and value living in a comfortable, hassle-free apartment. Usually, we look for a tranquil and culturally interesting neighbourhood, with access to co-working spaces and good Wi-fi connections.
It's also important that we can get around by foot, public transport or ride-sharing apps for visiting places further afield.  We are less interested in nightlife, and experience has shown us that most cities appearing in the "best places for digital nomads" lists found on the web are places to avoid (like Bali, for example).
Some countries have embraced this new way of working, like Estonia and their E-residency programme. Tell us more about that.
Estonia is one of the very few countries in the world that understands the concept of digital nomads. Most countries still suppose that, if you are born there, you will live and work there for your whole life. Your company will be in that country, your phone number will have that country prefix, and your bank account will be with a local bank. Younger generations, don't buy that old school paradigm. They don't want a house, a mortgage or a traditional job for life.
That's where the e-Residency program and Estonia have become pioneers. By empowering entrepreneurs to launch and run businesses from anywhere, without ever visiting Estonia, they have given wings to digital nomads willing to pursue a location independent lifestyle.
Anyone can apply, regardless of their citizenship or country of residence and quickly register a business online which can be managed from anywhere in the world. That's quite powerful.
You've started a company to help people enrol in the programme and set up their business in Estonia. Why?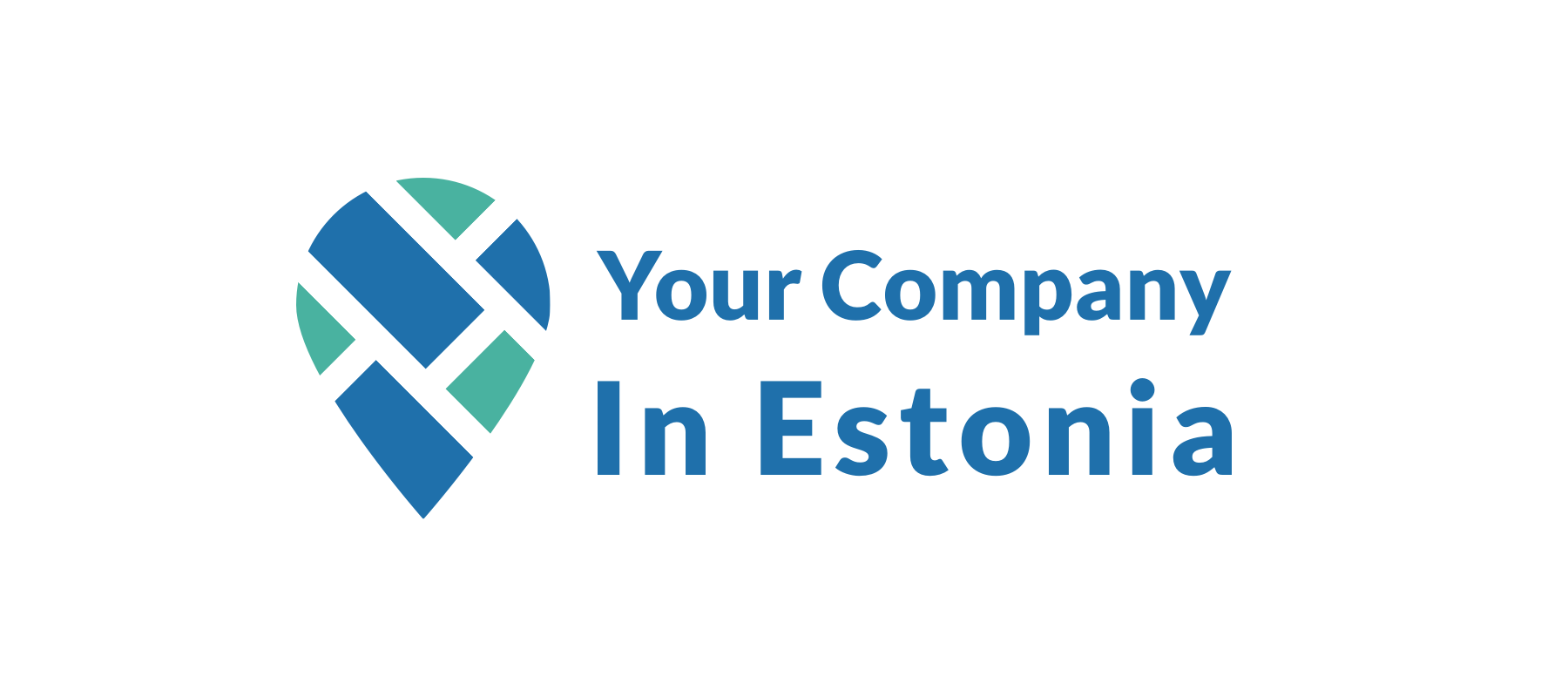 When I first set out as a digital nomad I found there were many location independent entrepreneurs like me struggling with red-tape, obscure tax laws, and a business which tied them to their home countries.  
While anyone can open a company online, it can be a complex process. Concepts such as shareholders, board members and other business rules all need to be understood. So having been through all of that myself I realised I could set up a business advising others and helping them navigate the process.
Your Company In Estonia offers a turnkey solution to set up and run a company in Estonia without hassle. We take care of your accountancy and taxes, so all you have to do is upload your invoices, and expenses and focus on growing your business.
What's in it for the Estonians?
The e-Residency program is extremely profitable for Estonia. It is estimated that each euro invested by Estonia results in 100 euros in profit for the country. That's an amazing ROI.
Every company registered in Estonia is potentially paying taxes there and often contributing to the economy by hiring employees. It was definitely a clever movement for this Baltic nation. I would go as far as to say that the e-Residency program is probably the best export of Estonia right now.
E-residency is a very new concept for most of us. What are some of the common misunderstandings?
The most common misunderstanding is that being an e-Resident grants residency or citizenship rights in Estonia or Europe. E-Residency is not physical residency. It does not grant any rights to live or work in Estonia, Europe, or anywhere else. It only opens the door to "virtual" Estonia which is great for running a business but should not be confused with residence or citizenship.
Do you think other countries will adopt Estonia's E-residency programme?
Yes, it's already happening (e.g. in Azerbaijan). I think the e-Residency program is such a good idea. I hope it will be adopted by more and more nations which will drive innovation across this new industry and be a benefit for businesses everywhere
This just feels like the start of something bigger, where do you see this is all going?
I wrote an article Estonia and the advent of e-Nations  and said I believe in a future where people will choose the country they want to be virtual residents of. In the future, countries will fight for their citizens, not the other way around. They will offer us services and products as tech startups do today, and we will choose the country that offers us the best conditions.
Estonia is already talking about offering healthcare and pension schemes to their virtual residents in exchange for their taxes. That's a natural extension of today's situation. If my company pays taxes in Estonia, and I can enjoy some benefits in exchange, that's a win-win for everyone.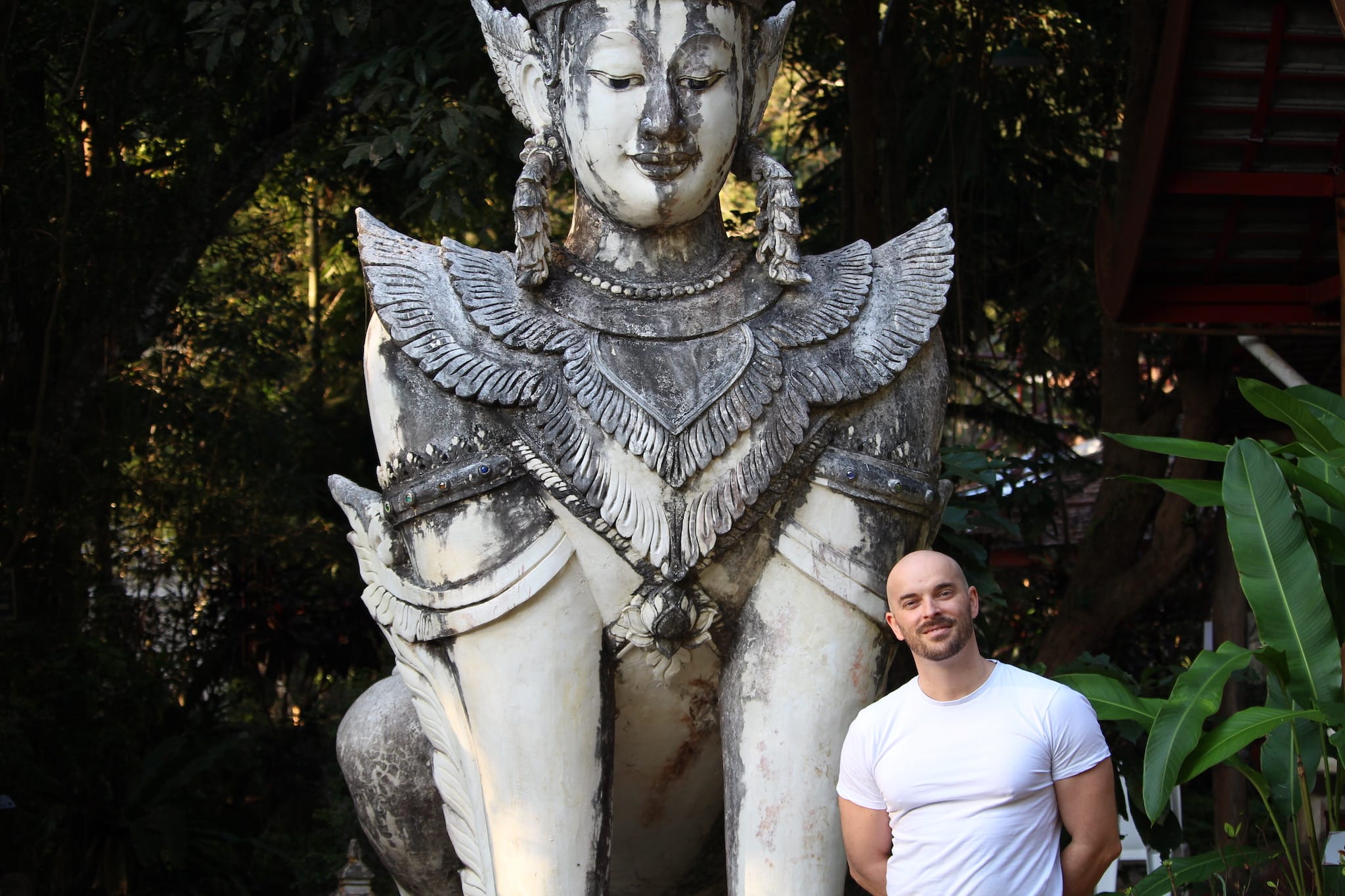 ---
Join newsletter
600) ? true : false" >
ABOUT ROUNDED
Invoicing and accounting software for sole traders. Get paid faster and relax at tax time.