Published March 19th, 2020
Essential home office ideas for freelancers
To be a productive at-home freelancer, you need a comfortable place to work. How you fit out your space will make a big impact on your physical and mental health—and your bottom line.
Article contents
−
+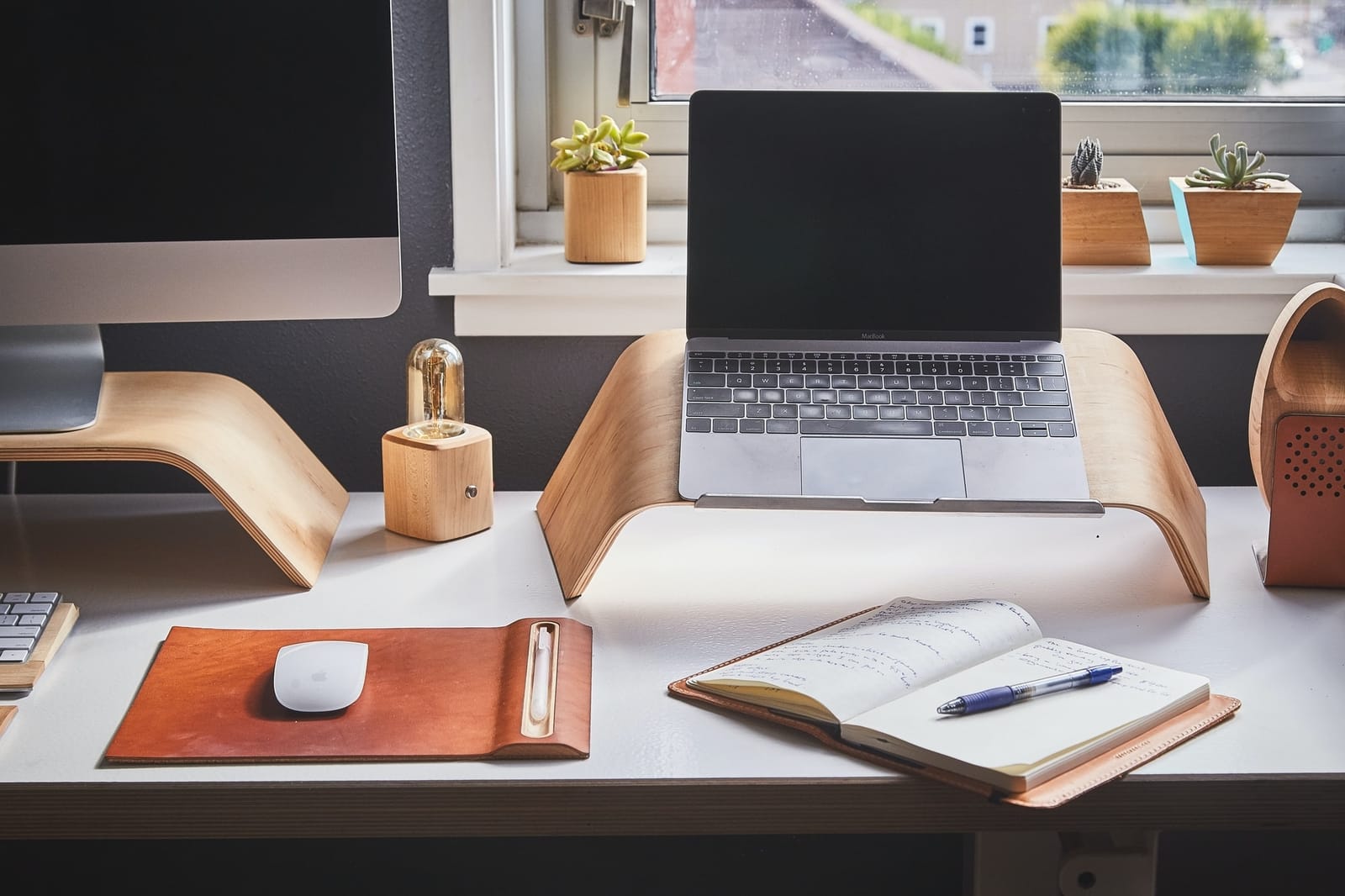 You'll want to set up your home office with furniture and decor that helps you focus, keeps you energised and feeling well, and reflects your personality. ‌‌
Whether you're just starting out or looking to upgrade your working space, we've put together a guide on what to consider. ‌‌
Note: Remember that you can claim many of the upgrades for your home office as work expenses. This will help you save money on taxes, so keep the receipts for anything you purchase specifically for your home office. Be sure to speak with a certified accountant or the ATO to determine what you can and cannot claim on your tax returns. ‌‌
Upgrading your home office desk‌‌
Most freelancers who work from home will need a desk. This is your command centre, and therefore one of the most important pieces of home office furniture you own. ‌‌
When it comes to selecting the right desk, there are a few things to consider: ‌‌
Sitting, standing, or both? There have been plenty of studies that suggest sitting for long periods of time is bad for your health. Hunching over a laptop for hours can damage your back and cause strain. If this is a concern for you, it may be time to invest in a standing desk, or a desk that converts from sitting to standing as needed. ‌‌
Single desk or L-shaped? The size and shape of your desk should be determined by how much space you need. If you prefer working with multiple monitors or need lots of drawers for storage, an L-shaped desk may be preferable.‌‌
Not sure where to start? The Consumer Guide has put together a list of some of the best modern home office desks, some available for just $100.
Choosing the right chair for your home office ‌‌
If you work from home full time, you'll likely spend more time in your office chair than any other piece of furniture (aside from your bed). You need to choose a chair that is both comfortable and durable, and ideally one that matches your personal style. ‌‌
Here are some factors to consider: ‌‌
Back support. A good office chair will make sitting up straight feel comfortable and natural. It's best to shop for a chair in person, rather than online, so you are sure it feels comfortable for your body shape and type. The back of the seat should naturally follow the shape of your spine, and it shouldn't feel like you are being pushed forward or leaning back when you sit down.  ‌‌
Rolling/adjustable. You may be getting up and down from your chair frequently, so finding a chair on wheels is a smart move. You will also want to make sure the chair can easily be adjusted for your height so that you can comfortably place your hands on your desk without straining your arms. You should be able to easily rest your feet on the floor. ‌‌
If you're in the market for a new office chair, check out this guide from New York Magazine to see a wide range of options.
Setting the mood with proper lighting‌‌
The lighting you choose for your home office will have an impact on how productive you can be. ‌‌
Ideally, you'll have some natural light for your office. But if your workspace doesn't have windows, or you are frequently working after sundown, then consider these factors when choosing the right light sources for your office. ‌‌
No more overhead lighting. Rather than relying on overhead lights for your office, choose floor lamps or desk lamps that provide softer, more focused light on your workspace.‌‌
Make it adjustable. When choosing a desk lamp, look for something with an adjustable neck, or an option that allows you to dim the light as needed. Too much direct light can strain your eyes and break your concentration. ‌‌
Choose soft/warm bulbs. The bulbs you choose for your lamps are equally important. Soft and warm light is more conducive for a working environment—you'll typically want something within the 60- to 100-watt range, depending on your eyesight and personal preference.
Accoutrements for your home office‌‌
When designing your workspace, it's not just the home office furniture that matters. There are other items you can purchase for your home office to make it a more comfortable and productive place to carry out your work.
Keyboard and mouse
If you're used to using the trackpad and built-in keyboard on your laptop, this could be a game-changer. You can find a high-quality wireless mouse and keyboard for less than $50. Look for options that are ergonomic—you may want to buy wrist supports as well, to avoid straining the muscles in your hands and forearms.
Wireless chargers
Since you likely will spend hours at a time sitting at your home office desk, a wireless charger will come in handy—especially if you use your mobile device for work calls. There are a number of affordable wireless chargers, usually no bigger than a coaster, that will make it super easy to keep your portable devices ready for use.
Decor for your home office
Even if you never use your office as a meeting space for clients, it should still reflect your personal style. Don't hesitate to decorate your home office with artwork or pictures of family and friends—anything that will help make your office feel more comfortable and friendly is a worthwhile investment.
Timers as productivity tools
It's not uncommon for freelancers to get lost in a task. Keeping a small timer on your desk (such as a pomodoro timer or an hourglass) will help you make sure you aren't going too long on a single task without taking a break. ‌‌
---
Join newsletter
600) ? true : false" >
ABOUT ROUNDED
Invoicing and accounting software for sole traders. Get paid faster and relax at tax time.